I am often asked which wineries mailing lists I should sign up for.  Before I answer that question, let's back up a bit.  What are mailing lists?  They are different than wine clubs.  A mailing list is an offering from a winery to buy their wines.  Many wineries offer their wines to allow a consumer to buy directly from the winery.  Typically, the prices are not any lower than one would find at retail and at times, they are even priced a bit higher.  For the wineries, it's a great deal as they can avoid the middleman and capture more profits from the sale of a bottle of wine.  But, why would a consumer want to do this?
There are many reasons.  Sometimes, the wines in question do not make it to the retail market.  Wineries such as Sine Qua Non or Screaming Eagle release very little wine into the retail distribution channels and most of what is released goes to restaurant and on-premise accounts.  While the wines may be available on the secondary market, there is often a huge markup from the initial release pricing. 
Another issue may be provenance of the wine.  Wine is a perishable good.  When you buy directly from the winery, you can be assured that the wine was stored properly before being shipped to you.  Assuming that the wine was shipped at appropriate temperatures, the wine will be in excellent condition when it finally reaches your cellar. 
Sometimes, the wine is a hybrid.  For example, Shafer Hillside Select is one of the greatest wines in the world.  It is made in large quantities, so it often is found in retail shops.  The release price to its mailing list is $250 per bottle which is also the suggested retail price.  In some vintages, the wine will "only" get a score of 95 points from the critics.  In these years, it can usually be found at retail for less, sometimes as low as $189.  The first the question one should ask is how has this wine been stored?  Has it been in a warm store or a hot delivery truck?  Chances are that it has been well handled but one never knows.  Now, the next vintage might score 100 points (it frequently does).  That vintage will be more in demand and likely will not see as much retail distribution.  Additionally, many retailers will mark the wine up to $279 for such a vintage to counter the lower pricing.  By buying each and every vintage directly from the winery, one can insure provenance and supply while paying a consistent price. 
Mailing lists do have issues to be considered.  For those really rare and hard to get wines, there may be a waiting list.  Some of these may take years until a customer gets an actual offer.  Then, the customer may be expected to buy a certain amount of wines if they want to remain on the list.  Factor in the rising cost of wines and by the time one "makes the list", the wines may be prohibitively expensive to stay on the list. 
Without further ado, here is a list of wineries whose lists I would suggest people sign up for.  The usual way to sign up is to go the wineries web site and there should be a place to submit your name and contact info.
Very Expensive: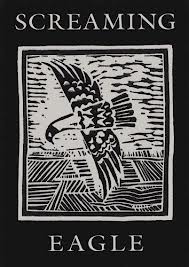 Screaming Eagle:  Perhaps the hardest to get on.  Secondary market pricing is almost immediatelydouble the release price which is now up to $750 a bottle.  It's hard to say how long the list is.  Expect between 5 and 10 years.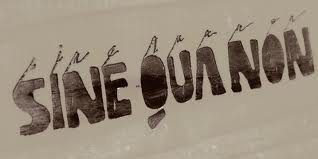 Sine Qua Non:  One of the hardest lists to actually be allowed to order wine from.  Rightnow it appears that the waiting list will be 7 or 8 years at least. 

Shafer Hillside Select:  This is a separate list from the regular Shafer list.If you buy every year, it makes sense to get it direct from the winery so you get the best vintages.  I think the waiting list is running between 3 to 5 years. 
Kapcsandy Family Winery:  The top bottlings (the GrandVin and the Roberta's Reserve) are very scarce.  The only practical way to get them is to be on the list.  At $350 per bottle though, there is still not much to go around.  The other bottlings are more available and priced more within reach. 

Bevan Cellars – This is going to be the next hot list.  With a string of high scores from Robert Parker,this list will soon close, I think.  Get on it now.  The wines are not cheap, but are amazing.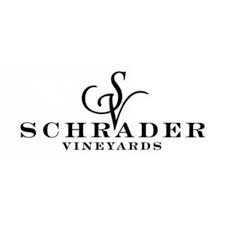 Schrader Cellars – These are expensive but for Cabernets of this quality and this loved by the critics,these are well priced.  The list takes a bit of time to make, but the wines are worth the wait. 
Moderately priced: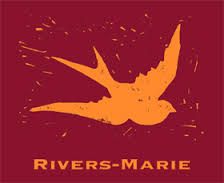 Rivers Marie – This is the home winery of superstar wine maker Thomas RiversBrown. They offer up an assortment of Pinot Noir, Chardonnay and Cabernet Sauvignon.  First-class customer service.  Each offering has a basic wine that provides value and some single vineyard offerings that ratchet up quality and price.  Still, there is a lot of value here for the quality.  There is a short wait to make the list at the moment.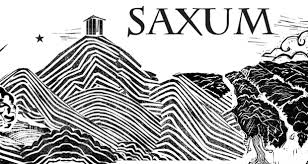 Saxum Vineyards - This list will take some time (five years) to get on,but might as well sign up now.  They make half a dozen different Syrahs and blends and all of them are delicious.  The price has doubled in the last 8 years, but hopefully it's a bit more stable now. 
Value: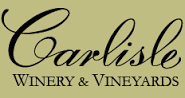 Carlisle Winery:  Mike Officer makes a whole bunch of wines.  Some of them are available at retail butnot all of them.  It takes a few years to make the list, but then you are offered a bounty of $20 to $45 wines of great quality.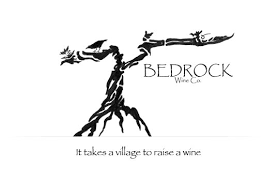 Bedrock Wine Co.:  Morgan Twain Peterson makes a large variety of wines.  They alsospread the spectrum between $20 and $45.  While some are available at retail, most are not.  Being on the list allows you to one stop shop.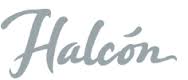 Halcon Vineyards:  No wait on this list.  Dynamite wines for the qualitywhich goes up every vintage.  Pricing is great and the more you order, the bigger the price break. 
There are lots of other lists to sign up for.  This will get you (and your wallet) a great start!
Part II: Wine's Velvet Rope - 11 California Winery Mailing Lists to Sign Up For