Wines to Go Buy This Week: Truchard Pinot Noir and MR Mvemve Raats de Compostella
by Brad Prescott
Wines to Go Buy This Week: A Carneros Pinot Noir by Truchard and a South African Bordeaux Style Red by the (barely pronounceable) MR Mvemve Raats.
As frequent IntoWine readers know, in November we are launching our own wine club, The IntoWineClub, in partnership with the California Wine Club (more info on the club here if you are interested). While there are a lot of moving parts, how it works is that the folks at California Wine Club ship me wine samples that are being considered for future club shipments and then I provide feedback and such about the wines that will be included in those shipments. Recently I received my first batch of samples and, let me tell you, I am thrilled about the quality of the wines. I simply can not wait for our club to launch in November. With this in mind, I give you this week's installment of "Wines to Go Buy This Week":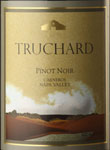 Truchard Pinot Noir 2006 - Was going to wait to recommend this until our IntoWineClub launch the first week of November but I'm gonna let the cat out of the bag early. This Truchard Pinot Noir is one of the wines being considered and I could not be more pleased to share the news that this wine is going to be in the inaugural IntoWineClub shipment. So what about the wine itself? For me a tell-tale sign of a good wine is that it is delicious and easy to drink from the first sip to the very last and always leaves you wanting more. The Truchard Pinot Noir passes that test with flying colors. From the Carneros region of Napa, Truchard Pinot Noir is an ideal wine for anyone curious about discovering Northern California Pinot Noir. It's also reasonably priced at approx $35 retail. "Reasonable" is relative of course as some might say $35 for a wine is outrageously expensive. For a quality Carneros Pinot though, this is priced more than fairly as you can certainly pay much more than this for a similar wine. As for the IntoWineClub, you can sign up here if you are interested.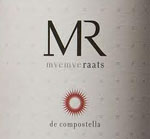 MR Mvemve Raats de Compostella, 2008 (approx $60) - This is exactly the type of wine I love to recommend. In addition to it having that magic combination of being uniquely delicious from first sip to last, it's a wine that -because it's name and label fail any Marketing 101 exam- is unlikely to appear on the shelves of your local wine shop (much less the grocery store). This is a shame because the wine is fantastic but unless you have a word-of-mouth recommendation from a friend or (more likely) a restaurant sommelier, you would be unlikely to ever stumble on this wine much less choose it randomly off the store shelf. This Bordeaux style blend from Stelenbosch, South Africa, is a collaborative effort between friends and winemakers Bruwer Raats and Mzokhona Mvemve. Hence the nearly unpronounceable name. Let's face it, when the name of your wine looks like a typing error, maybe you consider some more palatable naming options? Marketing aside, this wine is well worth seeking out and, once in your collection, you can wow your guests by serving a fantastic wine they will likely never have tasted. (Note: So as not to confuse anyone, this wine is not part of future IntoWineClub shipments. I just like it. Plain and simple.)
For more than 25 years, The California Wine Club founders Bruce and Pam Boring have explored all corners of California's wine country to find award-winning, handcrafted wine to share with the world. Each month, the club features a different small family winery and hand selects two of their best wines for members.
Frequently asked questions about Wines to Go Buy This Week
Tags: