Wines To Go Buy This Week - Gallica 2015 Albariño – 92 Points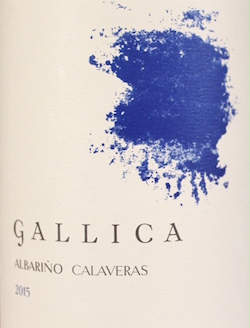 Rosemary Cakebread has a long-standing relationship with wine, spending 15 years as winemaker and consultant for Spottswoode Winery in Napa. She launched her Gallica project in 2007. From her small portfolio she makes only one white wine and by her own admission she makes wine in such a way that, "you have to think about what's in your glass," she tells IntoWine. Her Albariño is a thinking person's wine, but it is also immeasurably pleasant to drink by any standards. Sourced from Calaveras County in the Sierra Foothills region of California and grown on limestone soils at 2,000 feet, there is 11% Muscat Blanc in this wine, adding floral notes and body weight. The immediate aromas of honeysuckle, white peach, and candied orange zest fills your nose, inviting you into deeper tastes of caramelized resin, orange blossom, sweet cedar, hibiscus flower, and lemon verbena all the while fully supported by wet stone and mineral qualities as well as a shaft of acidity that you overlook because it's so in balance. This is a wine that is beautifully crafted and a wine to drink for the sheer enjoyment of it.
Average Price: $36/ 750ML
Alcohol: 14%
Pair With: Grilled ginger salmon, pineapple fried rice, chicken and waffles.
Availability: Regionally
Website: www.gallica.com
For more than 25 years, The California Wine Club founders Bruce and Pam Boring have explored all corners of California's wine country to find award-winning, handcrafted wine to share with the world. Each month, the club features a different small family winery and hand selects two of their best wines for members.