Wines To Glean in 2017
Wine lovers love drinking wine, talking about wine, going to tasting rooms. But it's easy for any wine lover to get stuck on your personal favorites; Cabernet from Napa, Burgundy, Sonoma Chardonnay, Chianti. True wine lovers are always seeking new things, new wines and/or new expressions of an old grape. So we present five unusual, lesser known wines we think you'll want to add to your wine routine for 2017.

Costières de Pomerols 2015 Picpoul de Pinet
Typically Picpoul offers a strong acidity, but this iteration has a softer acidity along with lemon zest, lime, guava, kefir and wisps of grapefruit, pineapple, and mineral and stone notes. There is a good dose of balanced acidity and a lengthy finish. Known as "the Muscadet of the South" in France, this is an inexpensive wine that will change up your white wine routine. Try this with seared Ahi tuna on a strawberry arugula salad, white truffle mac 'n cheese. ($10/ www.cave-pomerols.com)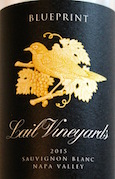 Blueprint 2015 Sauvignon Blanc
Sure, Sauvignon Blanc is not unheard of, but this iteration is not often experienced. Lemon verbena, lemon lime custard, muted sweet cedar, whispers of pine, stone fruit, peach, sugared grapefruit, and tangy tangerine – there's a lot going on here. Less acidic, and more rounded by oak, it has soft corners and there is a unique balance to this wine, a subtle integration of all of its parts which makes it surprisingly comprehensive, and ultimately just fun to drink. It's made by Philippe Melka, so, no surprise it's a winner. Try this with lobster, roasted chicken. ($40/ www.lailvineyards.com)

Mercer 2013 Sharp Sisters Red Blend
From Horse Heaven Hills in Washington State comes this blend of Merlot, Syrah, Cabernet Sauvignon with a wee bit of Sangiovese and Petite Verdot. Washington is making great strides in red wines and this shows ripe but restrained fruits of black berry, black cherry, and plum, and it's staggeringly enjoyable and drinkable without the heavy tannic structure of Cabernet. Perfect with burgers, and grilled salmon. ($20/ www.mercerestates.com)
For more than 25 years, The California Wine Club founders Bruce and Pam Boring have explored all corners of California's wine country to find award-winning, handcrafted wine to share with the world. Each month, the club features a different small family winery and hand selects two of their best wines for members.

Kukkula 2014 Aatto
Paso Robles banked its image on Cabernet Sauvignon, but it is Rhone varieties that perform better here. Case in point, the Finnish named Aatto (meaning eve) which is 48% Counoise, 38% Mourvèdre, and 14% Grenache that blend velvety and silky textures with sweet cedar, black berry, raspberry, black cherry, plum and a back note of cracked black pepper, with judicious tannins and a proper acidity that run through the length of this wine. We like this with Gruyere sausage pizza, and Cajun spiced fettuccine. ($40/ www.kukkulawine.com)

Pedernales Cellars 2014 Texas Tempranillo
Texas is America's 5th largest wine producer and the Hill Country is its star. Pedernales is consistently once of the regions' best wineries and this Tempranillo offers a delicious nose of black cherry and blackberry, pomegranate and cranberry notes with hints of dusty oak, a medium acidity and moderate tannins. Aged in American oak for 15 months it will show you how well Texas wines are evolving. Texas barbeque? You bet, but also consider lamb sliders. ($20/ www.pedernalescellars.com)