Wine of The Week - 2014 Olema Cabernet Sauvignon - 90 Points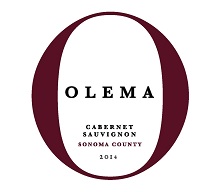 Sonoma has carved out its own reputation for Cabernet Sauvignon in spite of the shadow that Napa casts across its border. Surprising to many is that Cabernet in Sonoma was planted as far back as the mid 1880s. Fortunately given the quality of Sonoma fruit, there are a diversity of wines at various price points. Comprised of 97% Cabernet and 3% Petite Sirah the 2014 Olema Cabernet is that wine made of quality fruit that allows a lower cost while maintaining Cabernet's caliber. Farmed from mostly Alexander Valley and Dry Creek Valley grapes, with a small amount of Knight's Valley in the mix, the grapes were crushed, then stainless steel fermented, allowing for the vibrant fruit to remain intact. Pump overs occurred over a week fleshing out and softening the tannins, then the wine was aged for 16 months in partial new French oak. The result is a wine ripe with blueberry, black cherry, plum, and boysenberry. There are side notes of vanilla and strawberry-rhubarb, pomegranate, and back notes of lavender, anise, smoked paprika and a wisp of fresh tobacco Highly energetic and drinkable with mild tannins and a solid structure this is a Cabernet for everyone.
Average Price: $22.50/ 750ML
Alcohol: 14.5%
Pair With: Barbequed Cheddar burgers; Roasted garlic and chive risotto with grilled prawns; Baked Cajun chicken.
Availability: Widely available/12,000 cases
Website: www.amicicellars.com
For more than 25 years, The California Wine Club founders Bruce and Pam Boring have explored all corners of California's wine country to find award-winning, handcrafted wine to share with the world. Each month, the club features a different small family winery and hand selects two of their best wines for members.