Wine of The Week - 2014 Emeritus, Hallberg Ranch Russian River Valley Pinot Noir – 93 Points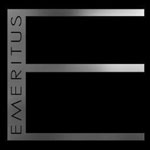 Pinot Noir is one of those wines that truly encapsulates its place of origin better than other red wines. Russian River Valley as a whole reflects this, as does the Hallberg Ranch in Sebastopol. Hallberg, formerly an apple orchard, is entirely dry farmed Pinot Noir grapes, which offers a balance between lush fruit and an earthy darkness given its sandy loam, clay soils and cooler temperatures. Aged a mere 10 months in 25% new oak the wood doesn't overtake the fruit, instead what this offers is the Pinot Noir fruit you're looking for. There's rich black cherry, cranberry, blueberry, and pomegranate. On the back palate you find sweet cedar, cola, a whiff of basil and an earthiness (think moist vibrant soil) that makes this very appealing. The acidity is in line with Russian River Valley Pinot, meaning it's evident and better suited towards food and there's also a soft viscous quality to the wine.
Average Price: $42/ 750ML
Alcohol: 14%
Pair With: Zucchini casserole with fresh basil, rosemary and oregano; Farfalle with creamy smoked salmon and vodka sauce; Lamb and pomegranate stew with toasted walnuts.
Availability: Nationally/8,500 cases
Website: http://www.emeritusvineyards.com
For more than 25 years, The California Wine Club founders Bruce and Pam Boring have explored all corners of California's wine country to find award-winning, handcrafted wine to share with the world. Each month, the club features a different small family winery and hand selects two of their best wines for members.