Say "vodka sauce" and I instinctively think "sexy". But truly, the relatively recent classic dish, normally consisting of a tomato-cream sauce with fresh parmesan blanketing thick, penne pasta, warms me like a comfort food.
Because vodka's subtle flavor is drowned out by the other ingredients in a typical vodka sauce, cooks needn't worry over what wine to pair with the vodka flavor. The necessary match is really between the wine and the tomato-cream found in most recipes. In fact, foodies often question why vodka sauce exists. Was this mid-eighties invention a fad, gimmick, or simply a vehicle for vodka pushers? Surprisingly, the vodka in the sauce serves a chemical role in creating complex flavors. The tomato is what is called alcohol soluble, meaning some of its flavor compounds are released to the palate only in the presence of alcohol. The best tomato sauces contain some kind of alcohol, whether wine or vodka; otherwise, the mixtures would be missing an appealing component. Vodka is the spirit of choice when wine would impart a more powerful note than desired.
And listen: don't get caught up in using a superior vodka. Just about all of the alcohol will be cooked out, and again, the other flavors in the recipe will overshadow the fine, delicate flavor you love in your premium drink.
So the question is, what wine should be consumed with this scrumptious sauce? For this culinary challenge, IntoWine turned to our panel of experts to share their recommendations for the best wines to pair with vodka sauce. The team includes a master chef, certified sommelier, wine writer and wine educator/speaker/sommelier.
Bonus: read through to the end for Roxanne Langer's vodka desert.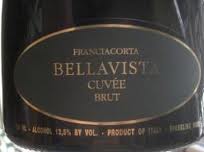 1.  Ribbed pasta tubes in a creamy tomato-vodka sauce really shows the influence of some of the cuisine of Italy by other European countries, such as Russia and Poland. When thinking of these nations, hearty food comes to mind. The Lombardia region of northern Italy also holds a similar cuisine. Ribbed pasta tubes, penne rigate, soak in and hold the creamy tomato-vodka Sauce. The olive oil, pancetta, heavy cream and parmigiano-reggiano add to the heartiness of the dish, while the alcohol in the vodka and the acid in the tomato sauce balances out the richness.  
The wine I enjoy with this dish comes from the Lombardia area within the Franciacorta wine region. The Bellavista NV (non-vintage) Franciacorta Cuvée (blend of different years) Brut (Dry) sparkling wine adds nice, unripe green apple and vanilla flavors and the acid helps to further cut the richness of the dish. In short, the dish adds richness and the sparkling wine refreshes the palate. – Chef Julie Tan, Certified Master Chef, Sommelier and Taster; Chef Instructor, LeCordon Bleu, San Francisco, CA; www.chefs.edu/san-francisco.
2.  Vodka sauce is a hearty and savory tomato-based cream sauce that is extremely versatile with uses expanding beyond pasta. It can be made with or without meat, such as ground sausage. A successful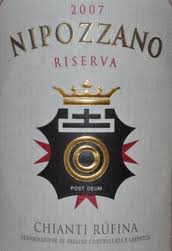 vodka sauce recipe consists of simple, fresh ingredients requiring short prep time, but a bit of patience, as it needs to slowly simmer. To accompany the sauce, I recommend the 2007 Frescobaldi Nipozzano Chianti Riserva, whose acidity and tannins are very pleasing with a creamy vodka sauce. Bright and fresh cherry leads to dark fruit, slight minerality and dark spice. Herbal flavors follow, including sage, thyme and rosemary, but also subtle floral notes. This wine is wonderfully balanced and vodka sauce recipes beg for a balanced wine with enough acidity to cut through the cream's fat and join the trapped tomato flavors, awakened by the addition of vodka and all the wonderful garlic and herb flavors that have infused the sauce. – Justin Falco, Certified Sommelier, Donkey & Goat Winery, Berkeley, CA. www.Adonkeyandgoat.com
3.  My preferred vodka sauce is the basic, comprising crushed tomatoes, both canned and fresh, vodka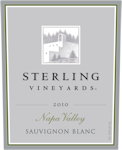 and cream. To this, I add onion, garlic AND shallot for a sauce packed with flavor. Stick with penne pasta, which encourages the sauce to bond with it for a thick, satisfying union. Although I love New Zealand sauvignon blanc, the thought of its limey, grassy spirit sounded too wild a consort to the easygoing sauce. But I liked the idea of a sauvignon blanc with the meal, due to its high acid and citrus quality to contrast the richness. Further, its relatively strong constitution can stand up to the ample sauce. So I performed a taste test. I chose two good-value wines, both with characteristics representative for their areas: 2010 Sterling Vineyards Napa Sauvignon Blanc, and 2011 Kono Wine of New Zealand Marlborough Sauvignon Blanc. The Sterling reveals traits of tropical fruit, grapefruit, honeydew and a hint of grassiness. The Kono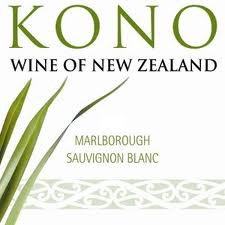 opens with pleasantly sour nuances, is followed by grassy lime and vaguely sweet passionfruit, and concludes with N.Z.'s zealous grassy tones. I cooked up a healthy dose of vodka sauce, poured it over whole wheat penne, then topped the serving with fresh grated parmesan. The winner: the Sterling, but by a nose. Part of the test of a match is what happens to the wine after tasting the food. The Sterling remained the same, but the Kono seemed a bit more tart after a bite of pasta. I didn't dislike this effect, however, I'd have to recommend the Sterling. The dish needs its slight sweetness and refreshing impact to inspire the next, creamy mouthful. – Paula Barker, Wine Writer, IntoWine.com, Santa Ana, CA; www.intowine.com/user/paula-barker.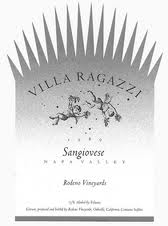 4.  Vodka tomato cream sauce has become a classic penne sauce with its rich and smooth flavor. I like to add prosciutto because if you're already adding butter, cream and vodka, why not? The vodka works the same way as wine, but without adding any additional flavors, just richness. Wine Pairing: 2009 Villa Ragazzi Napa Valley Sangiovese. I love this wine because of its wonderful red fruit overtones and lively acidity. It pairs perfectly with the vodka tomato cream sauce because the acidity in the wine matches the acidity in the dish and the wine helps give a "tang" to the cream and the butter! 
I prefer Swedish vodkas and Grey Goose (French) but have a New Year's resolution to taste through more vodkas from Russia and Poland . . . which means lots of penne for me and, uh, chocolate sauce. Truth be told, my favorite vodka dish is a chocolate sauce that you pour over ice cream! I found this recipe on John Rose's blog – cookingwithvodka.blogs.com and love it (his blogs are quite entertaining as well.) So when my daughters ask for a bowl of ice cream with chocolate sauce, I pour the store brand for them and Rose's recipe for me unless I want them to go to bed right away . . . then we all get the vodka version. – Roxanne Langer, Sommelier, Keynote Speaker, Founder and Wine Educator, WineFUNdamentals, Newcastle, CA; www.wine-seminar.com.