Wine lovers are always asking the question, what should I be looking for now?  What is that latest/greatest trend(s) in wine going to be?  As we enter 2012, it seems appropriate to make a guess at what those trends will be and more importantly, what wines we should be looking for in this New Year? 
Here is my Top Ten List: 
10.  Malbec will continue to be hot.
While the world will rediscover that France does indeed make some very good Malbecs (see Cahors), Argentina will continue to lead the way in the number of offerings and value.  If price is no issue, try the upper end wines of Archaval Ferrer.  For value, look for the entry level wines of Susana Balbo, Archaval Ferrer or Altos, although there are many other very good wines. 
9.  Malbec quality will be variable.
Unfortunately, a lot of producers, importers and distributors will want to cash in on the Malbec craze.  Don't assume that every Argentinean Malbec is created equal.  As always happens with the "hot" grape varietals, Malbec will get over planted in poor vineyard sites.  Others will allow the vineyards to produce at prolific rates diluting the quality of the wines.  This will be especially true in Argentina, so beware.  Try before you buy if possible by going to store tastings.
8.  Australia will make a comeback.
Australian wines, once the darling of the consumer for its fruit driven, over ripe wines (mostly Shiraz) and later scorned by the same consumer in favor of Pinot Noir and then Malbec, will stage a comeback.  It turns out that the wines do have a lot to offer, including value.  Lots of people really liked these wines.  Many of the Johnny-come-lately's are no longer in business.  There are really good solid wines being produced in Autsralia that will provide a lot of enjoyment at all price levels.  Some wines to look for include Penfold's, Mollydooker, D'Arenberg and many of the same wines that you liked about a decade ago.  And, they don't cost much more than before. 
7.  Wine pricing will not be consistent. 
Smart shoppers will be rewarded.  Wine prices have been depressed for the last few years.  Importers and distributors will take advantage of the slowly improving world economy to raise prices on those wines that are in demand, trying to push the consumer's threshold closer to $30 a bottle.  Combined with slow sales, the distribution pipelines are clogged, wines that fell out of favor will provide real opportunities for value.  Look for those wines that used to be popular and have fallen out of favor or even those that have never been the media darlings.  Global warming has resulted in a lot of good vintages almost everywhere.  Look for deals on Brunello or Barolo from Italy, Rioja from Spain, Australian Shiraz, and German Rieslings. 
6.  Restaurant pricing will come down.
As more and more restaurants see that wine service can be used to get consumers into their establishments, and not as a source for excessive mark ups, we will see better programs with better pricing.  This is a trend that will take time to reach the heartland, but it is already happening in San Francisco, New York and Los Angeles with other cities following such as New Orleans and Chicago close behind.  The smarter restaurateurs are realizing that a 50% markup will mean more customers and more wine sales than the old 300% markups.  At the very least, many places will offer half price wine nights during the week to get people in the door.  At a time when many places are struggling, a good wine list can be the difference between success and failure. 
5.  Wine sales will continue to grow among 20 to 40 years old patrons.
As this generation spends its income, they will want the good life.  That includes enjoying wine and beverages with friends.  Wines will become more a part of a meal as well.  This may be an American phenomenon as it seems to be trending the other way in Europe. 
4.  Newer drinkers won't have the same cache for the star wines of yesterday.
Newer areas will move to the forefront replacing the wine favorites of twenty years ago+.  As younger drinkers look for wines, they will find areas to replace Bordeaux, Burgundy and Napa.  The best of those wines has priced themselves out of this market and these consumers are savvy enough to know that the same of better quality can be found for a much more reasonable price elsewhere.  Add to that the lack of cache in those names for this generation and places like Paso Robles, Santa Barbara and the Central Coast will compete with Napa.  Washington wines will become trendy.  Latin America will be just as likely a choice as Bordeaux.  Pinot Noir from New Zealand will compete with Burgundy.  Italy and Southern France will provide a great source of value in wines.  Port and Sherry will be ignored as people don't look for contemplative wines to sit by the fire and smoke their pipe. 
3.  Some wines will continue to be undervalued.
Riesling, Syrah and Rose's will continue to be touted by wine geeks but fail to catch on with the masses for some reason.  This is one of the oddities of the wine world.  Those varietals are always popular with wine insiders.  Despite many predictions that they will be the next big thing, it never seems to work out that way.  Although everyone will really like them, the retail sales won't seem to follow.  That's good for those who like to drink them as pricing is stable and quality is excellent. 
2.  The Internet and Social Media will replace wine critics.
More people will rely on the Internet to get their wine suggestions.  Blogger, critics and Internet Bulletin Boards will be the source of recommendations.  This is the biggest trend in wine this year.  It has been going on for a while, but the old guard is being replaced.  Although Robert Parker, Wine Spectator and others still exist, there is an abundance of information available on the Internet.  Sites like this one, or Cellartracker, blogs, and bulletin boards are providing consumers with information like never before.  Don't discount the value of Social Media and recommendations by "friends."  It's a brave new world, but remember, there is no substitute for one's own judgment. 
1.  Five wines that you should be drinking in 2012. 
A new year brings new opportunities to try new ones and enjoy old favorites.  Here is my list of five wines that I look forward to enjoying this year and buying extras for my wine cellar to enjoy in future years.  They all should be able to be found for a fair price.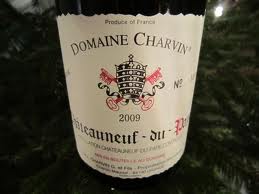 2009 Domaine Charvin Chateauneuf du Pape – A pretty feminine Chateauneuf relying on Grenache.  Always a beautiful wine and one that can be found for a "reasonable" price ($60).  Sure that is pricey, but sometimes it's worth it to spend the money for a bottle. 
2008 Scott Paul Wines Oregon Pinot Noir la Paulee – A great vintage in Oregon.  It's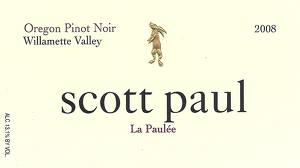 hard to choose just one, but for around $30, this provides a compromise between the earthiness of Burgundy and the power of California in a pleasing but affordable package.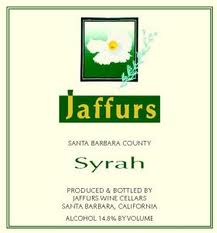 2010 Jaffurs Syrah Santa Barbara – A big exclamation of deliciousness.  This is their base bottling which only goes to show you how good their single vineyard bottlings can be.  Around $30. 
2010 Donnhoff German Riesling – The basic entry level wine from this producer can be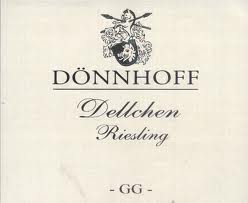 found for under $20.  Representative of the vintage, it is crisp and clean with racy acidity.  Great with food and will last and improve in a good cellar.  Hard to beat that for this price.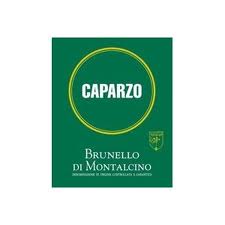 2006 Caparzo Brunello di Montalcino – It is amazing how the prices on Brunello have fallen if you shop around and look for sales.  They are often less expensive than the better Chianti's.  This one is available for around $35, is outstanding now and will improve in a good cellar for at least a decade.  Take advantage of the fact that they are "out of style".  In ten years, when this is peaking, you will be bragging to your wine friends how little you paid for it. 
May you all have a happy and healthy New Year filled with wine, family and friends!  If you have a favorite wine that you find in 2012, I would love to hear about.