QUESTION: What's the difference between Petite Syrah, Syrah, and Shiraz?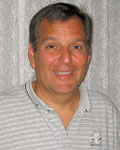 Syrah and Shiraz are the same grape.  It tends to be labeled as Shiraz in Australia and Syrah in the rest of the world (remembering that in France it is more likely to have a geographic name such as St. Joseph or Cote Rotie).  There are in fact different strains of Syrahs around the world and often in the same vineyard.
Petite Syrah (sometimes spelled Sirah) is a different grape.  Also known as Duriff in Australia and France, the grape has a similar profile of a dark, inky purple wine, but really smells and tastes different.  It is more mineral driven in my opinion and may take more bottle age to really develop.  In fact, perhaps no red varietal has the ageing potential of Petite Sirah. - Loren Sonkin is an IntoWine.com Featured Contributor and the Founder/Winemaker at Sonkin Cellars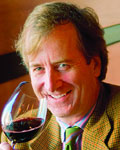 There is a wonderful book called Vin Rude which demonstrates some differences with photography. Playboy magazine once had a great article written about Petite Syrah, with her full body and long legs, and other grape varieties. Amusing as it may have been, it was clearly written by a very great wine expert. Shiraz/ Syrah are of the same ilk but in Australia, and some other countries, they call Syrah "Shiraz". When we decide to import this variety from a wine region or country that does not have a strong tradition with the grape, we sometimes have quite a dilemma in deciding whether to call it Shiraz or Syrah. Today, Shiraz would imply a big alcoholic fruit bomb, such as has been popularized by Australia, whereas a Syrah might imply a more subtle southern French style. - Bartholomew Broadbent, CEO of Broadbent Selections
To provide diverse, unbiased, and independent advice, Bartholomew and Loren answer all user submitted questions without consulting one another. Sometimes they agree, sometimes they don't. Always interesting though. Have a wine question for them? Submit it via our Contact Us form.