QUESTION: What kind of wine should you age and what kind of wine can be enjoyed immediately?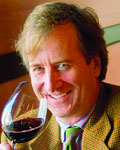 Most people won't know that the oldest wines in the world are white. They generally can age better than reds, depending on the grape variety. The oldest wine I ever tasted was carbon dated to 1670, it was white and only 6% alcohol but the storage was responsible for its great condition, cut off from any form of light, buried for centuries in cold, damp London clay. The longest lived wines are Madeiras, most of which are made from white grape varieties. Some of the great old white Burgundies [Chardonnay] would be classified as some of the greatest wines in the world. German Riesling is notorious for it long ageing abilities, indeed, most people with strong knowledge of Riesling would agree that they are not even ready for drinking until they are at least 8 years old but the oldest white wine still in cask and drinkable is the 1727 Rudesheimer Apostel wine. Sauternes also live for decades, if not centuries, as do Tokaji from Hungary. Champagne ages superbly, even non-vintage, and sometimes the gas separates from the liquid leaving a half empty bottle of interesting white wine. However, this does not mean that all white wine ages well. It has to be the right producer, the right type of wine, from the better vintages but, most important of all, you must have the right cellar conditions.
Red wines are more precarious. Modern fruit bombs probably won't age well. The best advice is to stick to those wines that have the best track records and history. Bordeaux, Burgundy, Vintage Port are the basics of any great cellar. Again, producer, vintage, and cellar conditions are the most important of all factors. However, a more interesting cellar will also include wines from the Rhone, selected wines from California, unique wines such as Chateau Musar, Mas De Daumas Gassac and a few special wines from Portugal [especially Barca Velha and Quinta do Crasto], Australia and Spain. There is one book, written by my father, "Michael Broadbent's Vintage Wine" and his newer "Pocket Vintage Wine Companion", which is the most reliable reference book on which wines age well, when to drink certain wines, how to cellar them and it has tasting notes on all the greatest wines in the world. Some wines appreciate in value but it would be wrong to buy the wine for speculative purposes. You should buy it to drink it. - Bartholomew Broadbent, CEO of Broadbent Selections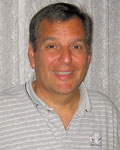 Most wines can be enjoyed immediately.  In the past, some wines (Barolo, Bordeaux and Port) were made so that they really had to be cellared.  They had fierce tannins and were somewhat difficult to enjoy in their youth.  As modern wine making has changed and the tastes of the market have changed, these wines can now be enjoyed on release. 
What does still matter is that a very few wines will not only last in a cellar but get better with age.  The fruit will fade, just a bit.  The tannins will definitely integrate and the resultant wine is layered with complexity.  Knowing which wines have this ability is the million dollar question.  Both red and white wines can age.  Rieslings age quite well and probably better than most wines.  Among red wines, Cabernets and Barolo age better than most red wines.  There are always exceptions, but Pinots and Syrah do not age as well.  Also, sweet wines can age very well as the sugar seems to act as a preservative of sorts. 
The best way to know is to look at the track record of the producer.  If it is a new producer, then look to similar wines from that geographic location.  Also, in order for any wine to age well, it must be well cared for and stored in stable, cool conditions. - Loren Sonkin is an IntoWine.com Featured Contributor and the Founder/Winemaker at Sonkin Cellars 
To provide diverse, unbiased, and independent advice, Bartholomew and Loren answer all user submitted questions without consulting one another. Sometimes they agree, sometimes they don't. Always interesting though. Have a wine question for them? Submit it via our Contact Us form.