Top Ten Rhone Valley White Wines of 2016
I tend to taste and drink a lot of wine over the course of a year. I am in a few tasting groups, sometimes the wines are consumed at various local wine store tastings and a number drunk with friends and family. Early on, it was evident that the best way to pay attention and also to remember what wines were consumed was to write a tasting note. Over the years, I have written well over 10,000 tasting notes probably representing 70% of the wines I have tasted. I make no pretense about the quality of the notes, but sip by sip and bottle by bottle, the notes have gotten a bit better. It always interesting at the end of the year to go back and review what wines were consumed and which ones I liked the best – overall and in categories. In 2016 I wrote 1,334 tasting notes. Thanks to computers, I can sort and select them down into various lists. I give you these to use as you wish – suggestions, comments, and reasons to laugh or disagree.
Caveat - I have for the most part not repeated wines that were tasted multiple times or the same wine from a different but close vintage in an effort to list more wines for those looking for suggestions. I drink, for the most part, what my wife and I like, so did I miss out on categories or specific wines? You bet. There is a lot of great wine out there and one can't drink it all. Part of the fun is seeing, over the years, how tastes change, finding new discoveries, following the development of vintages but most of all, just enjoying this special beverage. Cheers! - Loren Sonkin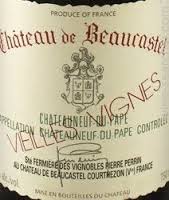 1. 2006 Château de Beaucastel Châteauneuf-du-Pape Blanc Cuvée Roussanne Vieilles Vignes - France, Rhône, Southern Rhône, Châteauneuf-du-Pape
Golden in color. The nose is slightly waxy with figs and fennel. Also some smoke. On the palate, there is pear and spice and fig. Complex and layered. Enough acidity. Explosive finish. This peaks up steam as you drink it. Very special wine. (95 pts.)
For more than 25 years, The California Wine Club founders Bruce and Pam Boring have explored all corners of California's wine country to find award-winning, handcrafted wine to share with the world. Each month, the club features a different small family winery and hand selects two of their best wines for members.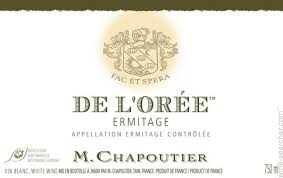 2. 1991 M. Chapoutier Ermitage Blanc De L'Orée - France, Rhône, Northern Rhône, Hermitage
Golden in color. The nose is exquisite. A 100 point nose of honey, wax, floral notes, minerals and slight red grapefruit. Admittedly, not as good on the palate as the nose, but still amazing. Once it opened, there are layers of beeswax, minerals, chalk and honey. Enough acidity to carry food. I had it with a spicy vindaloo cauliflower and it was a great match IMO. The wine was big enough to stand up to the heat yet there was a synergy of flavors. It does show some age and there is an ever so slight oxidation to the wine. Not a lot and I loved that aspect but its pretty obvious to say at 25 years from vintage, this is ready to drink. A prior bottle I had of this was completely shot, but looking at the bottle, this was significantly lighter. (95 pts.)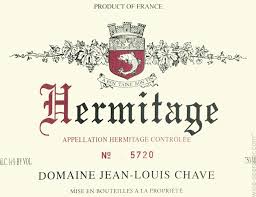 3. 2012 Domaine Jean-Louis Chave Hermitage Blanc - France, Rhône, Northern Rhône, Hermitage
I let this bottle get some air (a couple of hours prior to serving). Served at about 60F. Its always a tough decision when to open these. They go in an out so often. In the end, I went with it and while there may be times it shows better, I was not disappointed. Medium golden in color. The nose is very pretty. Dried honey, marzipan, slight wax and hints of flowers (I suppose white, but could not really go that far). On the palate, this is bit and round with a nice backbone of acidity. In many ways, it drank like a white wine. Went wonderfully with a Mushroom and seitan over noodle dish that had a bit of a kick. Nice finish. About a glass left, which I am looking forward to today. (95 pts.)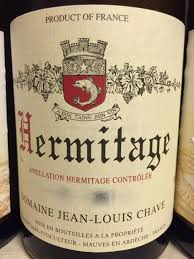 4. 1998 Domaine Jean-Louis Chave Hermitage Blanc - France, Rhône, Northern Rhône, Hermitage
Golden in color. Fresh and vibrant. Floral nose, slight wax. Very smooth with slight orange rind on the palate. Deep complexity. Open for business. Still showing youthfully. A real treat. (94 pts.)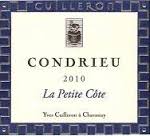 5. 2010 Domaine Yves Cuilleron Condrieu - France, Rhône, Northern Rhône, Condrieu
Wow, what a nose. floral, with apricots and minerals. On the palate, this seems so young. I would not have guessed 6 years from vintage or close to that. great verve. delicious. (94 pts.)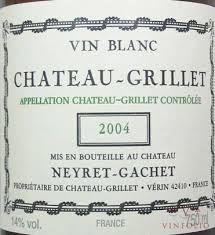 6. 2004 Château-Grillet (Neyret-Gachet) Château-Grillet - France, Rhône, Northern Rhône, Château-Grillet
There are very few wines left on my bucket list, but this is one. Never had it and it did not disappoint. Not my WOTN but a wine that is rare and one just doesn't get the opportunity to taste much less with some age on it. A huge thank you to Mike for this. The nose has melons, minerals and spice. An almost waxy but not quality to it. On the palate, this is complex with layers of dried honey, minerals and some fruit. A very nice bitterness to it as well. Long finish. In a day where I did not linger on many wines, I spent some time here. A Viognier that is a bit different to be sure. (93 pts.)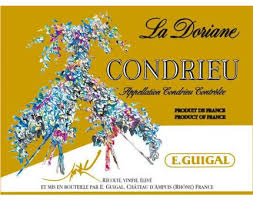 7. 2014 E. Guigal Condrieu La Doriane - France, Rhône, Northern Rhône, Condrieu
Beautiful showing so this. Limes on the nose. Slight oak but less than expected. Oily texture. Obviously primary and in need of cellar time. Very pretty. (93 pts.)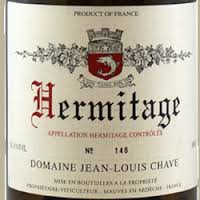 8. 2008 Domaine Jean-Louis Chave Hermitage Blanc - France, Rhône, Northern Rhône, Hermitage
Deeper gold in color. I was concerned serving a Mag of this at age 8 might be shut down , but this was in a great place. It's hard to ever judge the life cycles of these wines, but I am not sure it is ever better but maybe different. The nose has a bit of almonds which some took as oxidized. I think that is more the nature of this wine. Also plenty of fruit. Some citrus, bits of ginger and even a hint of bitters. On the palate, this has layers of complexity. Slightly nutty with canned peaches yet good acidity. It's a roller coaster of a wine although it may not get to the heights of some other vintages. A real treat and in a different way, worked quite well with some of the food. (93 pts.)
9. 2008 François Villard Condrieu Les Terrasses du Palat - France, Rhône, Northern Rhône, Condrieu
Another Viognier that I had not had before. I love Viognier when done right. And it ages so well. The nose has honey, oranges and spice. Great texture. Good acidity. Complex on the palate with orange rind, honey, dried honey. Great acidity. Slightly sweet. Long finish. Did I say long finish. Lovely wine. I know most people drink these young, but I would have no issue waiting on this. (93 pts.)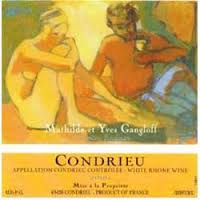 10. 2011 Mathilde et Yves Gangloff Condrieu - France, Rhône, Northern Rhône, Condrieu
I have had many of their reds, but this was the first white. Of course, the label is very recognizable anyway. ;-) The nose is a bit sweaty with oranges and pith. On the palate, slightly sweet, slightly tart. Slick texture. Great. Plenty of fruit although not ripe. Finishes slightly bitter bit not in a bad way. Demanded a bit of food. (93 pts.)