Top 50 California Cabernet Sauvignons to Try Before You Quit Drinking (a non-dump bucket list if you will!)
To list a wine as Cabernet on the label it must have 75% of that varietal. Even then, there are many wines that while they could do so, choose not to. Instead these wines are often sold as a Proprietary Red blend. Some of these wines fall into that category, while others fall short in some vintages. Still, it seemed like they should be mentioned in any discussion of California Sauvignon.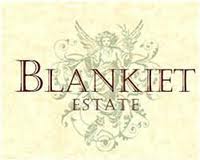 41. Blankiet Estate Cabernet Sauvignon Paradise Hills Vineyard – This is used to be labeled as Cabernet but is now labeled as Proprietary Red, but my understanding is that it still could be legally labeled as Cab. That means at least 75% Cabernet Sauvignon. This is a lush, drink sooner rather than later wine, but for ten to twenty years, it will provide significant deliciousness.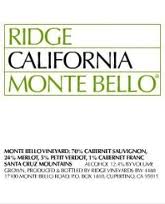 42. Ridge Monte Bello – One of the all-time classic California red wines. Its history goes back to the 1960s. A Bordeaux blend of varying percentages each vintage, this is a wine that is almost always outstanding. It can be drunk young but really needs time in the cellar to mature to achieve its true greatness. I would recommend holding these for at least ten years and preferably fifteen years from vintage before opening.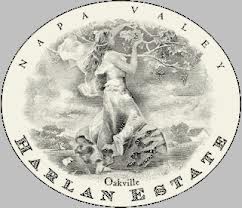 43. Harlan – One of the definitive cult wines of California. More than one wine lover has told me that the 1994 is the best red wine ever produced in California. It's usually a blend with a high percentage of Cabernet. These wines will last decades in a good cellar. Some of the best wine Napa has to offer.
For more than 25 years, The California Wine Club founders Bruce and Pam Boring have explored all corners of California's wine country to find award-winning, handcrafted wine to share with the world. Each month, the club features a different small family winery and hand selects two of their best wines for members.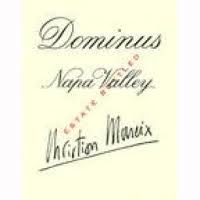 44. Dominus Proprietary Red – From the Moueix family of Bordeaux fame. This may be the most Bordeaux-like of all the California great wines. It drinks like a classified growth from the Left Bank. It needs time on release and will last for decades.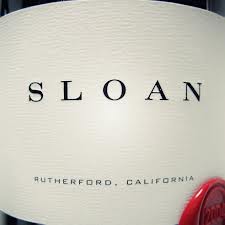 45. Sloan Proprietary Red – This has a track record over a decade. It is flat out one of the best of the newer wave of California wines. It is a Bordeaux blend with around 80% to 85% Cabernet Sauvignon. This is a wine that needs time. It is powerful and built to last.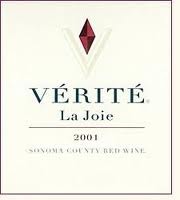 46. Verite La Joie – Another wine from the Kendall Jackson stable. This is a great California Cabernet blend. It has always been priced aggressively, but there is no doubt about the pedigree of the wine. This will last for decades and really needs at least a decade to develop.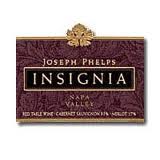 47. Joseph Phelps Insignia Proprietary Red Wine – Another of the old guard wines. This has a track record that goes back to the early 1970's. Always outstanding. At one time, this was very expensive but the market has caught up with it. While not inexpensive, it is priced fairly. It drinks well on release and will last for a couple of decades or more.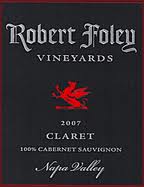 48. Robert Foley Vineyards Claret – From former Pride winemaker's eponymous winery, I believe this is a high percentage of Cabernet Sauvignon. It certainly has the backbone to last for a long time. Give it some time in the cellar to integrate although I think the oak regimen has come down a bit in the last few years.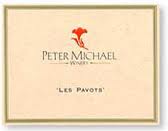 49. Peter Michael Winery Les Pavots Proprietary Red Wine – A Bordeaux blend, this may be the best Cabernet blend to come out of Sonoma. It usually is a few percentage points shy of 75% in Cabernet, but close enough that is needs to be on this list.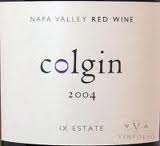 50. Colgin IX Proprietary Red – A Bordeaux blend from this esteemed estate. This may, in fact, be their best wine. A wine that consistently flirts with perfection. The percentage of Cab seems to vary from the high 60s to the mid-70s. This is a serious wine that needs to be cellared.
Well, that is my list. I would love to hear your comments. Especially those wineries that you think belong on the list.