Top 50 California Cabernet Sauvignons to Try Before You Quit Drinking (a non-dump bucket list if you will!)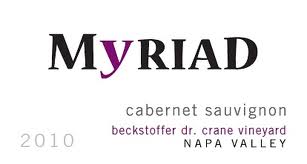 21.
Myriad Cellars Cabernet Sauvignon Beckstoffer Dr. Crane Vineyard
– From another Beckstoffer vineyard, winemaker Mike Smith is fashioning a truly great Cabernet. I have only just started to know this winery, but I expect this will be one of tomorrow's stars.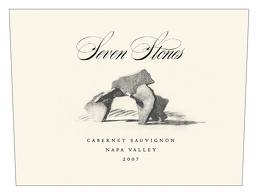 22. Seven Stones Cabernet Sauvignon – This winery with a short, but impressive, track record. This has been one of my favorite discoveries over the last decade. These are not huge wines, but they are not shy either. Complex and interesting with enough reserve that they work quite well with food. Expensive but worth splurging for if you can.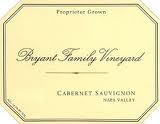 23. Bryant Family Vineyard Cabernet Sauvignon - One of the original cult wines of Napa. After a bit of a "slump" (they were still quite good) in the early part of the century, they are back to making wines that are flat out, outstanding. While they drink really well on release, a few years of patience will yield a wine that is both powerful and complex.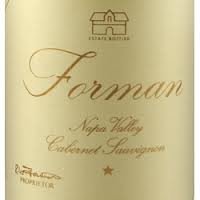 24. Forman Cabernet Sauvignon - Ric Forman's wines are some of the best values to be found. They need time to develop to really show their best. But lay one down for seven years or so, and the results are quite special. A classic California Cabernet.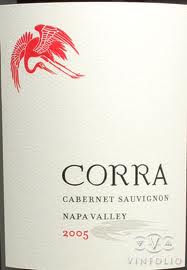 25. Corra Cabernet Sauvignon – Superstar winemaker Celia Welch's home winery. This is a chance to experience great winemaking and great Cabernet for a fair price. I think as she fine tunes her methods, this will get better and better. Right now it needs a few years in the cellar and should be great for another decade at least.

26. Bevan Cellars Cabernet Sauvignon Showket Vineyard – Russell Bevan has an ability to make wines that drink better on release than anyone else. Will his wines age? Not in my cellar. They are too good young. Perhaps we would be paying a premium for that instead of for wines that won't be ready to drink for twenty years, but these are expensive enough. Still, I always try to buy a few as they are so good.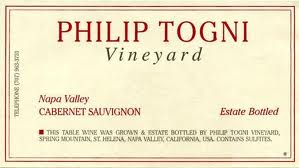 27. Philip Togni Cabernet Sauvignon – These have a track record back to the mid-1980s. Almost every vintage has been stellar. While some of the older wines have long life spans, as of late the wines drink better earlier. Either way, they are great.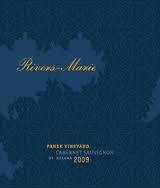 28. Rivers-Marie Cabernet Sauvignon – From superstar winemaker Thomas Rivers Brown home winery. Although this winery often gets more press for their Pinots, their Cabs are great too. They need a few years in the cellar to develop, maybe more than a few, but the cellaring is worth it. Some of the best values in California Cabernet.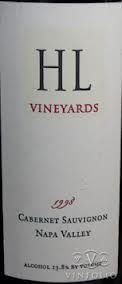 29. Herb Lamb Cabernet Sauvignon HL Herb Lamb Vineyard – Ann Colgin's Cab from this vineyard gets more publicity (and might even be better), but this is half the price and really very good also. From an iconic grower in Napa.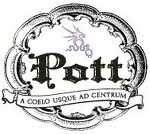 30. Pott Wine Cabernet Sauvignon Kaliholmanok Bel Canto – Aaron Pott is one of the up and coming winemakers in California. This is from his own winery. He makes a lot of different wines and they are all good. They are a bit austere in their youth but seem to develop well. Make sure you give it a long decant if you want to try one young.