Top 50 California Cabernet Sauvignons to Try Before You Quit Drinking (a non-dump bucket list if you will!)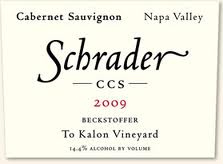 11.
Schrader Cellars Cabernet Sauvignon Ccs
– Fred Schrader makes a bevy of outstanding wines. This is one of my favorites. It is classic California Cabernet. Lots of power and fruit. I believe it will age well also, and time will tell. This has always been outstanding but the last handful of vintages have seen another ratchet up in quality.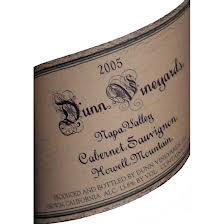 12. Dunn Cabernet Sauvignon Howell Mountain – One of the old guard in Napa. Randy Dunn makes wines that are built to last. The old joke is partially true about never having had one that was mature. Still, Dunn has not lost his touch and these are wines built to last.

13. Beringer Cabernet Sauvignon Private Reserve – More of the old guard. These wines have been at the forefront of California Cabernet for years. Still great and while they can be drunk young, with maturity, they get a complexity that few wines from anywhere ever achieve.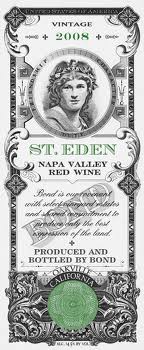 14. Bond St. Eden – This is a project of Bill Harlan. There is also about 5% Cabernet Franc in the vineyard. A very rich Cabernet, this is not a second wine but a first class California Cabernet.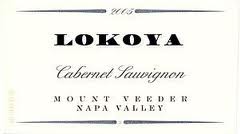 15. Lokoya Cabernet Sauvignon Mount Veeder - This wine has a track record from the 1990's but was kicked up a notch with the 2001 vintage. It is one of the stars of the Jess Jackson portfolio. For those who think they are all about Kendall-Jackson Chardonnay, this Cab competes with any wine anywhere.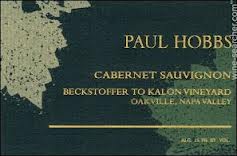 16. Paul Hobbs Cabernet Sauvignon Beckstoffer To Kalon Vineyard – To Kalon is certainly one of the Grand Cru vineyards of California. While many people utilize its fruit, no one makes a better Cabernet than Paul Hobbs. This is a serious Cab that needs five to seven years in a cellar before it is ready. It will then be good for twenty years.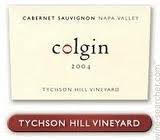 17. Colgin Cabernet Sauvignon Tychson Hill Vineyard – Perhaps the best wine in the impressive stable of wines produced by Ann Colgin. Although the 2002 is one of those mythical wines of California legend, all the other vintages are great as well. A wine that can be drunk on release or cellared for decades.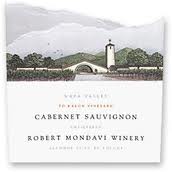 18. Mondavi Cabernet Reserve – This has been made since the 1970's. In many ways it is the first wine of the new guard of great California Cabernets. The style has changed over the years. Robert Mondavi has passed and his family no longer controls the winery. The winery is still making some of the best wines made in Napa. More Bordeaux-like in makeup, these are still not huge wines. They need some time in a cellar or decanter. No list of California Cabernet would be complete without it.

19. Plumpjack Cabernet Sauvignon Reserve –A wine that dates back to the middle of the 1990s. This is a wine that somehow flies just slightly under the radar even though it is always outstanding. The bit of Petit Verdot in the blend makes it a bit different than most.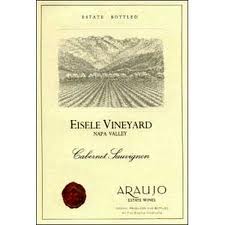 20. Araujo Estate Cabernet Sauvignon Eisele Vineyard – This wine has over twenty years as one of the top Cabernets being made in California. A bit of Petit Verdot and a bit of Cab Franc gives this wine a bit of varietal complexity. This wine should last twenty years easily.