I tend to taste and drink a lot of wine over the course of a year.  I am in a few tasting groups, sometimes the wines are consumed at various local wine store tastings and a number drunk with friends and family.  Early on, it was evident that the best way to pay attention and also to remember what wines were consumed was to write a tasting note.  Over the years, I have written well over 10,000 tasting notes probably representing 70% of the wines I have tasted.  I make no pretense about the quality of the notes, but sip by sip and bottle by bottle, the notes have gotten a bit better.  It always interesting at the end of the year to go back and review what wines were consumed and which ones I liked the best – overall and in categories.  In 2016 I wrote 1,334 tasting notes.  Thanks to computers, I can sort and select them down into various lists.  I give you these to use as you wish – suggestions, comments, and reasons to laugh or disagree.
Caveat - I have for the most part not repeated wines that were tasted multiple times or the same wine from a different but close vintage in an effort to list more wines for those looking for suggestions.  I drink, for the most part, what my wife and I like, so did I miss out on categories or specific wines?  You bet.  There is a lot of great wine out there and one can't drink it all.  Part of the fun is seeing, over the years, how tastes change, finding new discoveries, following the development of vintages but most of all, just enjoying this special beverage. Cheers! - Loren Sonkin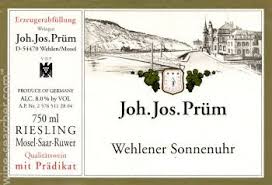 1.  2015 Joh. Jos. Prüm Wehlener Sonnenuhr Riesling Kabinett - Germany, Mosel Saar Ruwer
Wow. Pop and pour and I think the first glass was the best. Odd, but will this shut down? In any event buy more. It will get better. I liked this better than the 01 on release as it has no sulfur and is more elegant. Light golden in color. The nose is wonderful. There is a bit of a floral note to this. Also some pineapple and minerals. Finally, what I can best describe as a clean mountain air, maybe pine, quality. On the palate, this is slightly sweet but not cloying or obtuse. The wine has an elegance which I don't remember noting in prior vintages. The pineapple emerges on the mid-palate, but the minerals are there all the way. Great balance. Not powerful but certainly persistent. Nice finish. Will work with or without food. Honestly, it worked great with popcorn and a bit later while smoking a cigar. An odd combination that worked well. I have a few but they are meant to age. I may need to buy a couple more for shorter term drinking. (94 pts.)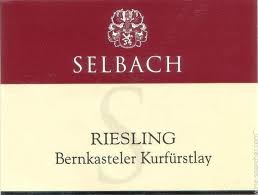 2.  2015 Selbach-Oster Riesling Spätlese - Germany, Mosel Saar Ruwer
Light golden in color. The nose is really nice with tropical fruits, wet stones and slight peaches. On the palate, the fruit is precise yet big. Great acidity. A very lively wine. Great balance. Nice texture. Long finish. Just a delicious wine but one you can keep drinking. $26 and well worth that. I bought some and its worth buying some more. Great wine with upside. (93 pts.)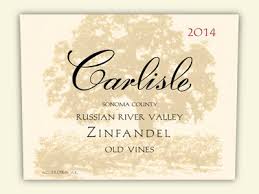 3.  2014 Carlisle Zinfandel Old Vines - USA, California, Sonoma County, Russian River Valley
One of my favorite value wines. Period. This is really deep and to me, seemed even better than the 2013 at this young stage. Purple in color. The nose has black cherries, slight balsamic vinegar, hints of leather and iodine. With air, some black raspberries come out and the leather gets stronger. On the palate, this is juicy with black raspberry fruit. Medium tannins. Plenty of depth. Showing a nice complexity at this point. Great finish that makes you want to take another sip. I probably underscored this. Quite an exciting wine actually. (92 pts.)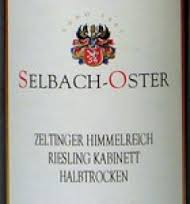 4.  2015 Selbach-Oster Zeltinger Himmelreich Riesling Kabinett halbtrocken - Germany, Mosel Saar Ruwer
Now we are talking. A veritable buzz in the crowd over this one. Light golden in color. The nose has some peach fruit, a bit of minerality, some citrus. Very nice. Ripe but only slightly sweet on the palate. An interesting mix of sugar and ripeness. It works, thanks to the acidity. Lovely streak of acidity throughout the wine. Long finish. I had the end of the bottle, so i assume it saw a lot of air. Should have decades in it, but with air, it is drinking well now. This is what I came hoping to find. $23. (92 pts.)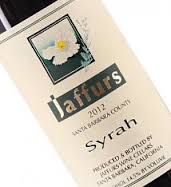 5.  2012 Jaffurs Syrah - USA, California, Central Coast, Santa Barbara County
I always say this is one of the great values in the wine world. World class, ages well, and especially on the futures program, great pricing. Nice black raspberry fruit, black pepper and bit of grilled meats. Lush texture. Good acidity. Delicious. Gaining some complexity but needs some time. (92 pts.)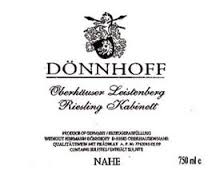 6.  2012 Dönnhoff Oberhäuser Leistenberg Riesling Kabinett - Germany, Nahe
This wine hasn't changed a lot. At around $22, this was a great value. Screw capped and barely ageing at this point. Light golden in color. The nose is clean with slight pineapple and minerals. Nice texture. Slightly sweet. Refreshing with good minerality on the palate. Some peaches. Decent acidity. Finished the bottle on day 2 and not much change.  (92 pts.)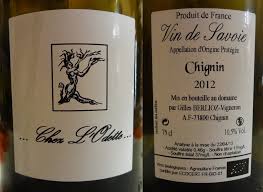 7.  2014 Domaine Gilles Berlioz Vin de Savoie Chignin Chez L'Odette - France, Savoie, Vin de Savoie Chignin
This was really better than expected. Golden in color. The nose is gorgeous. Kind of like a mythical green orange. Orange citrus oil with an herbal (not under ripe) tone along with a salinity not to be confused with sea air. Really interesting. On the palate, this is dry but has ripe citrus fruit that makes it feel like it will be sweet. Lots of minerality. Good acidity. Worked well with Turkish food. Nice finish. Really different. No idea how it ages, but so delightful now, I think I will drink my other bottle soon. (92 pts.)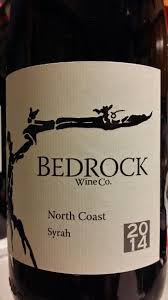 8.  2014 Bedrock Wine Co. Syrah North Coast - USA, California, North Coast
Another delicious bottle of wine. Great value. Lots of black raspberry fruit on the nose. Some black pepper. Slight grilled meat. On the palate, juicy and plenty of black raspberry fruit. Slight tannins. Great with grilled pizza. (92 pts.)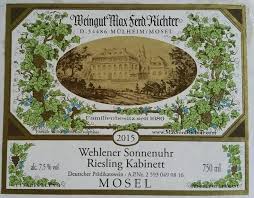 9.  2015 Weingut Max Ferd. Richter Graacher Himmelreich Riesling Kabinett - Germany, Mosel Saar Ruwer
My first time taking this out for a spin. All of the hype about how well Richter did in 2015, the only one I had was the base Riesling which I was not enthusiastic about. This one was much better. At $17, this is an amazing value. pop and pour, I thought it better later in the night and would give it some air. The nose has lemons and minerals but also an intriguing cherry note. Just a hint of sweetness, this seems to be more old style Kabinett which is great. Depth. 7.5% Alc. Great with food. Just a lovely wine that needs some time to develop.
APN 2 593 049 04 16 (91 pts.)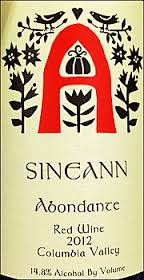 10.  2012 Sineann Abondante - USA, Washington, Columbia Valley
At around $20, this is a great value. A blend of most/all of the varietals Peter uses (and that's a lot). This vintage is big, with lots of fruit. There is a varietal complexity that has been there from day one. The wine seems to be showing more depth than I remember as well. The nose has black cherries, cherries, black raspberries, spice and some sweaty leather. Full bodied. Juicy acidity. Lots of fruit on the palate though not a bomb. Plenty of different things going on albeit in a non-structured way if that makes sense. Red and purple fruits. Some spice. Young with a lot of years left although I am sure it is coming into its own now. (91 pts.)