Super Wines For the Super Bowl: A Guide to Wine, Football & What's Happening On Field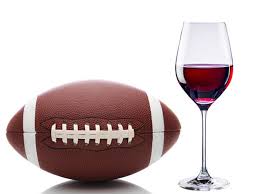 Let's face it, not everybody is enamored with football. But if you're invited to a Super Bowl party, you go. If you don't you're that person sitting at home in the dark, surrounded by stuffed animals, drinking prune juice and watching PBS. If you are a football fan but not the beer guzzling boisterous breed, IntoWine.com's wine guide will help you not only learn about the game (and potentially forget the game quickly) but will make the endurance challenge of Super Bowl Sunday more palatable. So we offer 10 wines for 10 of football's most often heard terms, and what to drink when you hear them.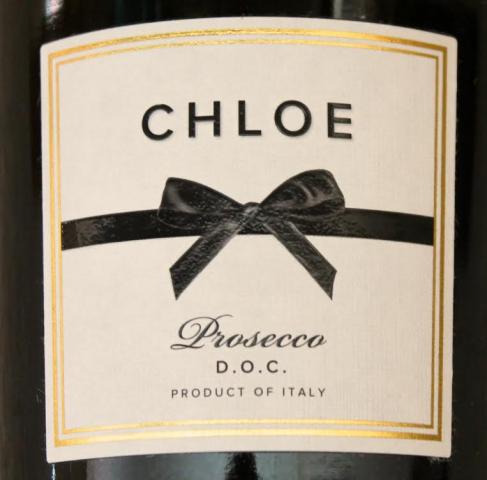 First and 10 - It's all about hope with First and 10, and what is possible as the whole field is before you. Everything can go crazy right and you will find yourself putting points on the board before you know it. Chloe Prosecco is similar to First and 10 offering light, bright fruit from 100% Galera grapes, fine pinpoint bubbles, a beautiful acidity and notes of green apple, lemon and lime, pear and soft mango notes. On the tongue it excites and liberates your palette just like those beautiful 10 years ahead of you on First Down. ($17, chloewinecollection.com)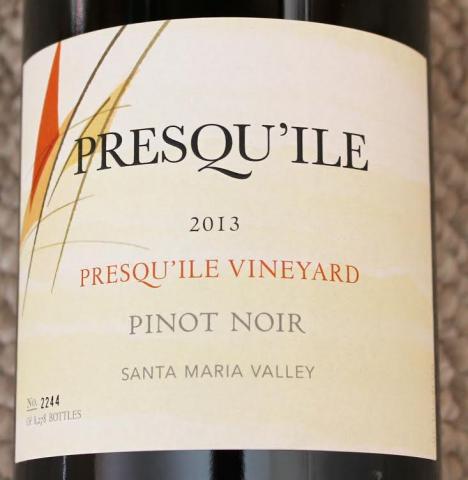 Third and Long - One of the most difficult positions to be in for all of football, Third and Long needs focus, planning, as well as keen and agile mobility. Pinot Noir reflects this play for its thoughtful and intense drinkability. The Presqu'ile Vineyard 2013 Pinot Noir from Santa Maria in Santa Barbara County offers that moody, indefinable concentration that classic Pinot Noir does best. There are wisps of cedar, cola, strawberry, black cherry and an undertone of earthy notes; a wine that requires its own thoughtfulness to coax out the nuanced flavors. ($60, presquilewine.com)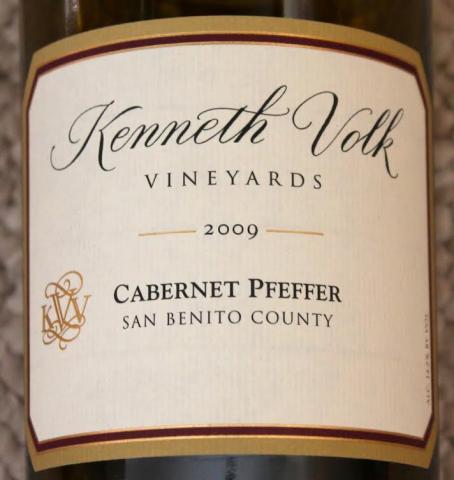 Play Action - A play action is a passing play designed to look like you're going to run the ball, but you pass it and, hopefully, confuse the defense. It's a bit of gamesmanship and trickery. Kenneth Volk Vineyards 2009 Cabernet Pfeffer is just like this. Pfeffer in German means pepper and that's the underlying trickery to this wine; what tastes like an agreeable Cabernet turns you around with notes of black and white pepper in the finish. Leading off are rich red fruits like black berry, boysenberry and huckleberry. ($29, kennethvolkvineyards.com)
For more than 25 years, The California Wine Club founders Bruce and Pam Boring have explored all corners of California's wine country to find award-winning, handcrafted wine to share with the world. Each month, the club features a different small family winery and hand selects two of their best wines for members.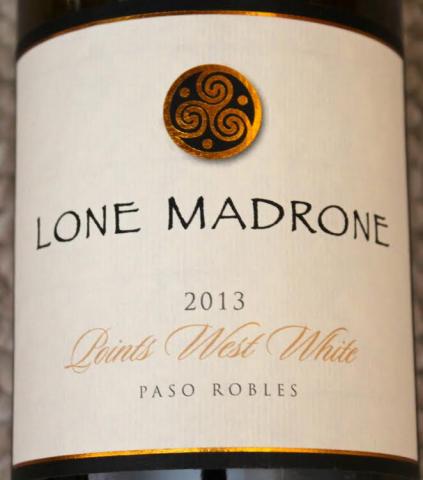 Runback - The run back is that moment from either a punt or a kickoff where all possibilities are on the table. There exists the ability to run down field and score, and the moment the ball is in the air you don't know what will happen. From Paso Robles comes the 2013 Lone Madrone Points West White, a blend of Roussanne, Picpoul Blanc, Viognier, and Marsanne combined with native yeast to create notes of crème brûlée, sugared almonds, slightly bitter resin, quince, toasted cedar, and a palpable viscosity offering immense possibilities. ($35, lonemadrone.com)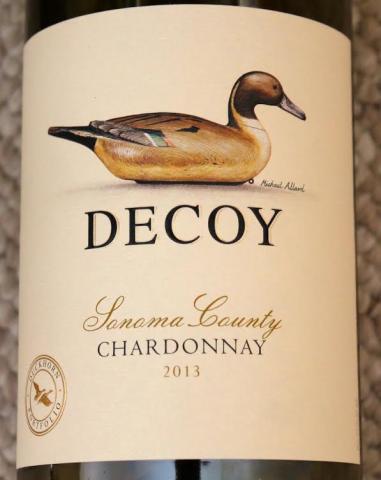 Second and Short - Second and short plays tend to be easy, simple well-executed plays designed for one purpose, and one purpose only - short burst of energy to produce immediate results. The 2013 Decoy Sonoma County Chardonnay is Chardonnay grapes sourced from a dozen different vineyards to add complexity to this vibrant wine. It offers notes of lemon and lime, butterscotch, vanilla and cedar and a mild acidity without being over oaked - since a mere 10% was barrel fermented. Just like the well-executed play, this wine produces immediate gratification. ($20, Duckhorn.com)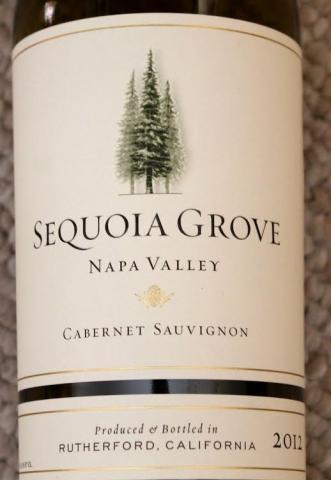 Shotgun - The San Francisco 49ers first used the shotgun formation in 1960 against Baltimore. The idea is for the quarterback to get the ball seven yards deep rather than directly from behind the center. This gives quarterbacks more time to spot receivers, and buys them valuable time. The Sequoia Grove 2012 Cabernet Sauvignon from Napa is indicative of this play with structured and resolute fruit like deep blackberry, black cherry, huckleberry, boysenberry, all earthy fruits with dark toned wood notes. This is a mature Cabernet and a mature effort. ($38, sequoiagrove.com)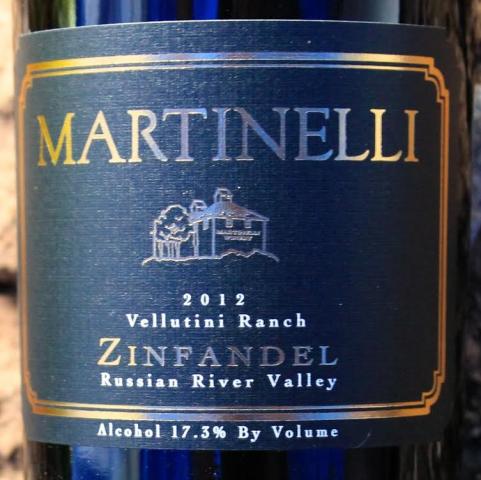 Red Zone - The Red Zone is that glorious place where you are within reach of your goals. The Red Zone constitutes the final 20 yards to get to the goal and all your momentum and energy is focused here. It's balls to the wall time. This moment calls for an outright bold wine, so the Martinelli 2012 Vellutini Ranch from Sonoma's Russian River Valley is Red Zone in a glass. What you get is a spectacular authentic old vine Zinfandel that is alive with spicy macerated cherries, raspberry, black cherry, Crème Brule vanilla, blackberry cobbler, an earthy spice and the minerality of soil comes through as a supporting player. ($52, martinelliwinery.com)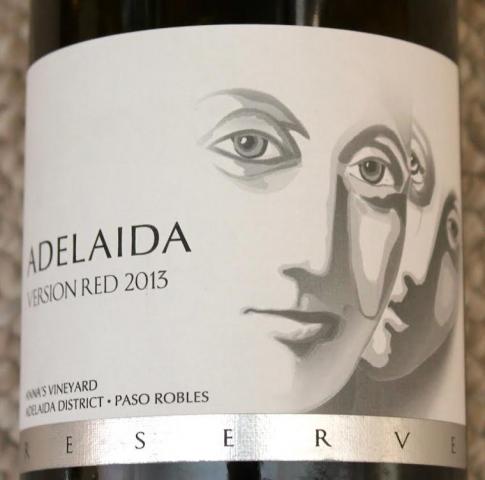 Nickel Back - A nickel back defense is a cornerback or safety who serves as the fifth (as in nickel, in addition to the typical four) defensive back so the sum is greater than the parts in this defensive play. More guys with more freedom means a stronger line, just like the 2013 Adelaida Version Red Reserve out of Paso Robles. This a classic GSM (Grenache, Syrah, Mourvèdre) is the sum of its parts, just like a solid defense, is exceptional. Notes of sweet resin, black cherry, a slight bacon fat, blueberry, cedar, vanilla and an earthy quality complete the package. ($50, adelaida.com)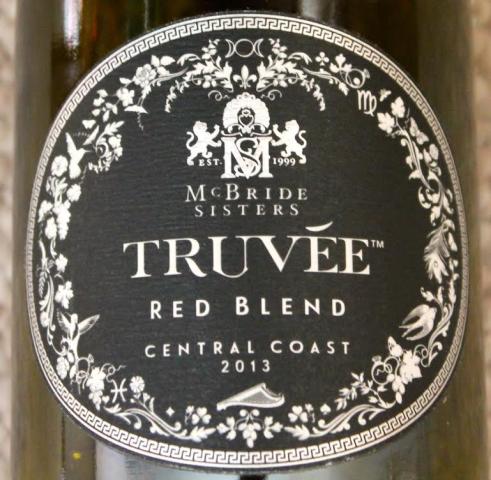 Hail Mary - You have a fighting chance but you have to calculate the odds of a long-shot throw, and you say, oh hell yeah, and you launch the unexpected downfield. The 2013 Truvee Red Blend a combination of Syrah, Grenache, Merlot and Zinfandel all sourced from various appellations along California's Central Coast, and made by two sisters who grew up in different countries, only to be reunited years later is a classic Hail Mary story. This red blend is ripe with elements of plum, black cherry, boysenberry, vanilla and cedar ($16, truveewine.com)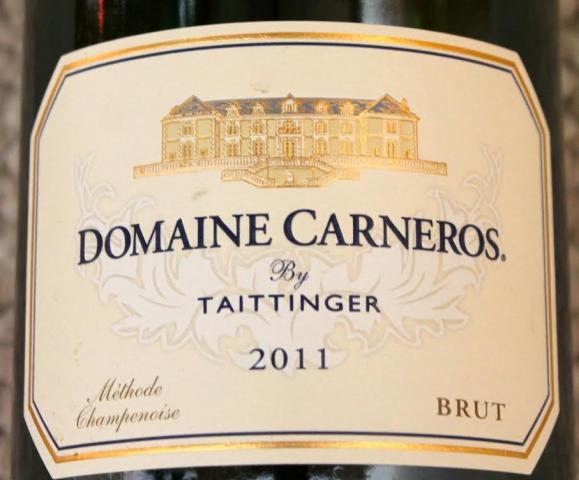 Touchdown - Everyone wants one, and though touchdowns are not elusive, you have to work hard for it. Once you score a touchdown the eruption of joy and satisfaction is unparalleled. Fortunately the 2011 Domaine Carneros Brut Cuvee requires less heavy lifting. This classic sparkling wine made of equal parts Chardonnay and Pinot Noir offers celebratory green apple, quince, lemon-lime, a touch of pear, pinpoint bubbles and a delightful acidity so you can celebrate and toast in style, then do your own victory dance. ($33, domainecarneros.com)