My father was partial to scotch, rather than the restrained subtleties of cabernet sauvignon or grenache. But I am not my father. In the Sierra Foothills, specifically the Shenandoah Valley near Plymouth, CA, generations of farmers have planted grapes for wine since the gold rush times. Initially, the grapes were planted for and by the Italian immigrants who flooded the area in search of the ethereal promise of easy wealth and a better life. But working the mines that were prevalent in the area was neither easy, nor did it promise much else other than back breaking work under dangerous conditions.
Tom Dillian's grandfather came to America, not intent to work the placer mines of the vein rich Sierra Foothills, but to farm. He wanted to grow crops like wheat, corn and grapes. The grapes were for wine, not unlike the missionaries who settled the lower part of California.  "My grandfather, Allesio Dal Porto, worked the local mines because he had to have an avenue to make a living and put money away," says Tom Dillian, grandson to Allesio. So Allesio worked the mines, saved his money and deliberately waited.
By the early 1900s Allesio had saved enough money to make a down payment on ranch land near Fiddletown, still a lost area even within the vast agricultural wealth of California. "By World War I, he had about 750 acres," Tom tells me. In my skewed thinking, even one acre, by today's standards, would be like a lottery wining, with current land prices sky-high for out of the way parcels in even odd sounding places like Fiddletown.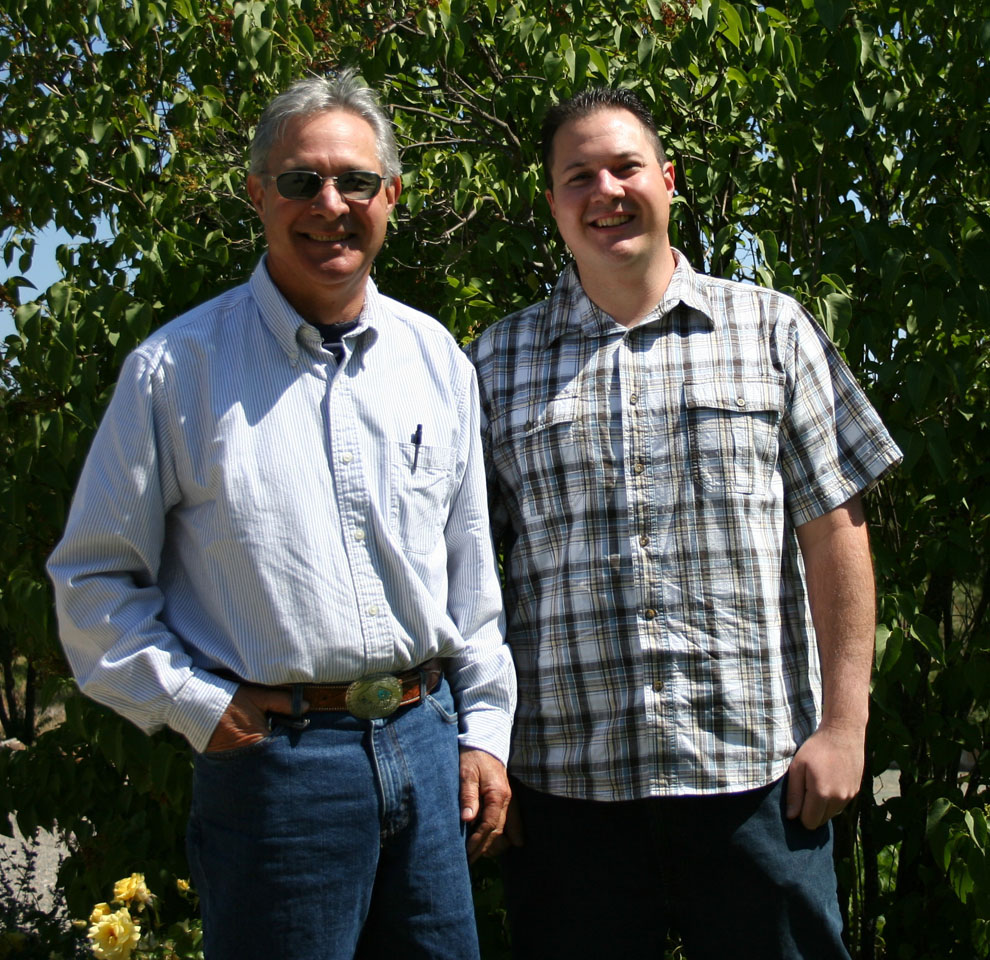 Alessio was smart, frugal, and most of all, not prone to, fancy clothes and expensive wine. He served in WWI and upon his return, he built a home almost exactly where the Dillian tasting room now stands. Tom built his tasting room in part to honor the legacy of his grandfather, without whom, he wouldn't be where he is today.
As I sit with Tom on a serene Saturday morning in June, with the fields budding, and spring showing signs of strength, the cool morning breezes under the shade of the overhang of the tasting room causes a chill to run through me. We sit just steps from the door to the tasting room, while birds chirp away incessantly. Tom points behind me."My grandfather planted these walnut trees, and my grandmother planted these lilacs around 1920 (they are currently about 10 feet tall) and the daffodils about 1920 (yes, they still bloom)." And I seem baffled by the continuity.  After all, my parents came from Indiana and settled near Pasadena; no tales of family working the land, no agrarian connection, and certainly no lilacs.
But Alessio, he understood. The immigrants who worked the mines wanted a respite from their Herculean labors, in the form of wine, something that reminded them of home. And decades later, Tom Dillian still works the land, growing crops to feed, not immigrants, but semi-wealthy suburbanites who long for a connection to the earth, an almost lost agrarian code of ethics to help guide them. City folks almost always seem puzzled by life in the Sierra Foothills; how can people be so simple yet seem to content?  It's a ridiculous question, one that rarely gets asked up here.
The irony, for me, is that Tom's son, Thomas, has also faced the modern day questions of, what do I want from life, what is my major, and just what the hell am I doing on planet earth anyway? Thomas, seeing his father farm the land in the outcast area know as Gold Country, wanted something more for his life, so he went to Cal Poly, San Luis Obispo and studied business administration, but without much zeal. Being away from home he began to have an appreciation for it.  "I realized how good it was in the foothills," Thomas said.  Then over the phone the father said to the son, he was staring a winery.  Thomas, came up to help his dad out.  "I helped with three harvests and helped get the winery and tasting room ready to go. I also helped with the business side. Dad was going to open the tasting room with only one wine," Thomas jokes.  "We needed a game plan and I dove right in."
Currently the Dillains have an unusual problem. Since they produce less than 2,000 cases, they sell out fast, which means for part of the year, the place is closed to visitors.  It's ideal to have your wine move quickly, it's another to have frustrated consumers drive by and see a "sold out" sign. Such was my experience for a few years. But like most people, I made a mental note to myself thinking, these guys must be good! I knew I would return. Dillian wines, like many good things in life are worth the wait.
The lack of pretension of Tom and Thomas is reflected in their wines. Bottle prices range from $12 to $24.  Though the Foothills is know for it's zinfandel, Dillian also produces barbera, syrah, a few dessert wines and a red Italian blend of sangiovese and barbera called Vino Nostro, keeping Alessio's Italian spirit alive. Most Sierra Foothill wineries produce a few white wines, more by default than desire. The whites here are okay, but the region is better suited to reds. Dillian answers the white wine challenge with sauvignon blanc, semillon and an occasional rosato, a blend of barbera, grenache and sangiovese.
The tasting room is modest, like the Dillains themselves. It's best to contact them before you visit, to make certain they're not sold out.  Stepping onto the property, seeing the old photos in the tasting room of Alessio, you're sure to find a connection, to the wine in front of you, to the spirit of those who worked hard to create a better life under difficult circumstance (like many of the early miners) and a connection to this place, the Shenandoah Valley, where gold is now in the form of wine.