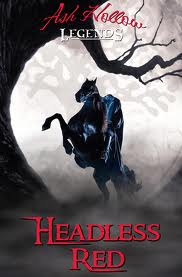 Ash Hollow Estate Vineyards and Winery is a boutique winery focusing on producing ultra-premium quality wines. Located in the Walla Walla Washington Wine Country, they offer a fun take on wine during this Halloween season that can be enjoyed year round.  IntoWine recently caught up with Spencer Siever, Winemaker and Jennifer Gregory, General Manager from Ash Hollow to discuss winemaking and current trends.
Spencer Sievers, Winemaker: Ash Hollow Ash Hollow Estate Vineyards and Winery
What prompted you to pursue winemaking as a career? 
I was working at an illegal restaurant in Lawrence, KS and was introduce to some of the great wines of the world. I'd always been a big fan of wine, but it was a bottle of Penfolds Grange that really blew my mind. After some traveling with my family, we decided to try living in Portland for a bit, where I bought half a ton of grapes to ferment on my apartment. I fell in love! 
Describe your winemaking philosophy:
When I'm in the vineyard tasting the grapes, I really think about how I can get the flavors I taste there to translate into finished wine. I like making clean, uncomplicated wines. I like when wines are exciting and accessible.
What are you most proud of so far in your winemaking experience?
I am most proud when people drinking wine I've made get excited about it. I love being in the winery talking to people and seeing how much fun they are having getting to experience being in Walla Walla and drinking great wines. 
Tell us about the people who influenced or mentored you as a winemaker?
My wife, Jennifer, and Son, Tiger, have always been by my side during my winemaking and have inspired and encouraged me. When I moved to Walla Walla, I started working at Reininger winery, and the creative atmosphere that Chuck and Raul have created made it so much fun to make wine. I've been involved in many projects in Walla Walla, and love the people I've met. There is always someone who will help you, or needs your help along the way, and this is a very open place for both of those things.
What makes your wines different from others?
Intuition is what I rely on most in winemaking, and I think that is what makes the wines I make different. I really focus on making wine that is expressive of where it's from. We live somewhere really special for wine grapes, and I want the wines to show off that sense of place.
When it comes to winemaking, what's one thing you know now that you wish you had known before you started?
I think winemaking is often romanticized, but its mostly manual labor. I spend the majority of my time cleaning and moving things. 
A hot topic in wine circles is the "Parkerization" of wines. Some people claim his 100 point scoring system has been an enabling factor for consumers as they navigate the endless array of brands from which they can choose. Others claim his influence has negatively impacted wine quality as producers are increasingly crafting their wines to earn a high score from Parker at the expense of making the best wine they can with the fruit and resources they have available. Given this, what are your thoughts on Parker and the 100 point scoring system?
I thinks that it's all marketing. Smart consumers don't need that kind of stuff and they'll find great wines and buy them because they like them, or a friend told them about a great bottle of wine, not because of their score in a publication. 
How have the points systems like Parker's impacted you as a winemaker/producer?
Not at all, it never occurs to me to do anything but make the best wine I can make from the fruit I get during harvest.
Rising wine alcohol levels are a hot topic these days in wine circles.  What are your thoughts on the subject?
I don't mind higher alcohol in wines as long as the wine is balanced. Its very vintage specific. Each year, the wines tell a story about where they were grown and under what circumstances. Some years we can let the fruit hang a little longer around here and it gets really ripe. If we take advantage of that and make fruit forward wine, there is a good chance the alcohol will be higher as well, but the flavors are amazing.
Jennifer Gregory, General Manager, Ash Hollow Estate Vineyards and Winery
Tell us about "Headless Red":
Headless Red was a concept I created while working wine retail in California many years ago. I had the opportunity to make it a reality when I moved back to Washington State while working as the General Manager at Ash Hollow. The day I moved back I started searching for the perfect horse that could fill the part of the Headless Horseman's steed, while thinking of creative marketing strategies to bring it to a completely different level.
NOTE:  Check out the new Headless Red video "The Legend of the Hollow" on YouTube: http://www.youtube.com/watch?v=u3bnR3dRz3E 
What is new for Ash Hollow Wines this season?
Spencer and I have created two Legend Brand wines under the Ash Hollow Brand:
First, Headless Red and second, The Four Horsemen. Look for the new Legend in Spring 2012. For the Ash Hollow brand, our case production is limited to only 2,000/year. We plan on making small Reserve lots to include Petit Verdot, Cabernet France, and some high-end Bordeaux style blends very soon.
Lastly, where can your wines be purchased?
Ash Hollow is currently distributed in Oregon, Washington, and Northern Idaho. Customers may also purchase online at Ashhollow.com. And recently we have partnered with TastingRoom.com in California where they will be promoting and selling our 2007 Headless Red to all shipping compliant states in the US.