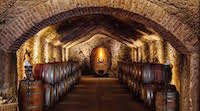 Discovering the interior of Napa Valley wineries is as exciting as experiencing the exterior of this magnificent place. Napa Valley wine caves offer visitors a chance to see a winery's inner beauty, you're able to witness the more refined details pertaining to the production of Napa Valley wines. Whether they're chiseled into famous Napa Valley mountainsides or dug deep into the rolling hills, the Napa Valley's wine caves are very cool (literally and figuratively speaking). The views from the depths of these hidden spaces are intriguing and provide insight into the complexities of winemaking; the bottling and aging, the importance of a wines environment, the temperature and storage. All these aspects of different wine making styles offer a glimpse into how a vineyard produces unique characteristics for their wines. Historically, wine caves reach as far back in history as wine itself, the idea of storing wine in an underground cool climate apparently made a lot of sense then as it does now, and the art of constructing highly functional modern wine caves has now been perfected. In order to cruise around in a Napa Valley winery's wine cave, you'll need to plan in advance and make a tour and tasting reservation, most tours include a wine cave excursion but feel free to ask. Here is a list of the Napa Valley's five best wine caves:

Schramsberg Vineyards- Built in the late 1800s, this place has got mega historical relevance; Schramsberg Vineyards wine caves are one of the oldest built, making this actually one of the original wineries in the Napa Valley. Restored for modern day use, Schramsberg wine caves are revered and celebrated as the most exquisite wine caves to visit. There are as many as 2.7 million bottles of Schramsberg's famous sparkling wine aging in these echoing underground halls at any given time and having the privilege of walking their grandioso underground wine vault is definitely worth your wine tasting time.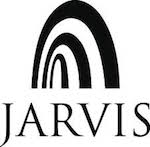 Jarvis Estate- Unbelievable and outrageous! That is all you'll think when visiting Jarvis Estate. In fact, their entire winemaking operation is literally inside their wine cave, except for their stunning vineyards of course. The layout of this massive wine cave was designed by the proprietor himself and you become very aware of William Jarvis' artistic sensibilities and technical skills, his attention to detail and love for monumental significance is very evident in the enormous wine cave.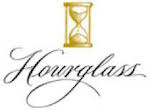 Hourglass- This winery is new school Napa Valley blended with Swedish modern which involves clean-cut steal architecture and Hourglass Estate's wine caves follow suit. Hourglass Estate creates the essence of what they believe the current mood of modern day Napa Valley represents and the wine caves here are chic, clean, and feel fresh. Hourglass Estate is the product of Napa Valley natives and their passion for their homeland--aided of course through fateful meetings and heartfelt dedication to the education of viticulture.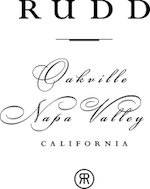 Rudd Winery- Rudd Oakville Estate wine caves are beautiful, elegant, and romantic (as romantic as a wine cave can be). This winery is supreme in class and gorgeousness. Visiting this wine cave is an exceptional experience because Rudd Oakville Estate wine caves are easily a space where you lose all sense of time and place and you are truly immersed in the wine world. The lights are dimmed around large carved dark wood tables and chairs, and are surrounded by long twisting tunnels of barrels, also the Rudd's personal wine library makes its home here helping to make this wine tasting truly a Napa Valley experience.  

Quintessa- Sweet and charming, Quintessa winery is an aesthetic masterpiece of Napa Valley architecture. The winery is also the entrance to the wine caves and was built to enhance the natural flow of the vineyard itself. The stone structure somehow gives the impression of belonging to the vineyard, the way it arches is graceful, and the wine caves are equally lovely. Quintessa winery offers a comfortable and accessible journey into their wine caves, guests are ushered deep into the hillside for a wonderful wine tasting voyage.