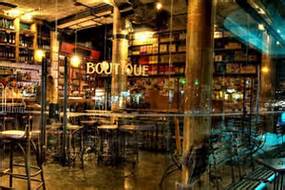 A Napa Valley boutique winery is always a good time. Finding a unique, family owned, small production winery to visit can honestly set fire to your wine desire. The best boutique wineries in the Napa Valley give you the opportunity to taste the most captivating, passion driven, and rare wines Napa has to offer. A noticeable factor about boutique wineries is that your visit may include a tête-à-tête with the winery owner or vintner themselves (sometimes both!). Boutique wineries are exclusive and are small production which means they produce a fraction of the wine larger more industrialized wineries produce in a year, this is the defining factor in finding a proper "boutiquey winery." Spending time at one of these quaint boutique Napa Valley wineries will help you to understand how incredible wine truly is (if you didn't know that already) because boutique wineries respect the art of winemaking and seek to convey their passion and love for what they bottle!
In order to secure wine tastings at these top Napa Valley boutique wineries you will need to make an appointment and most likely the visit will include a tour. Spending time planning your wine tastings at these top boutique wineries is worth the little extra effort because not only do you taste world class wines with limited release, walk the estates and vineyards while discussing their particular wine story, you're also under the impression that not very many others are lucky enough to have a similar boutique winery experience, and let's be honest--they don't!

Reid Family Vineyards - This family's history in the Napa Valley dates back to 1862 and wine tasting with the Reid's is filled with fun family stories, delicious wine, and great music. The hospitality given to visiting wine tasters is unmatchable, the tour and tasting is the ultimate Napa Valley boutique winery experience. Also, each of the wines produced is named after a family member which makes discussing your favorites a grand ol' time.

Matthiasson - The Matthiasson's are winemakers who believe in the art of farming. A visit to this winery puts you smack dap in the middle of their backyard, happily sitting on a picnic table talking to Jill Matthiasson herself. The Matthiasson wines open up to you as their wine story unfolds; tales of their respectful farming techniques and passion for maintaining soil health definitely add to their beautifully crafted wines. Matthiasson is a brilliant boutique winery.

Tres Sabores - Julie Johnson's Rutherford vineyard is charmingly referred to as "the ranch." This is a wine tasting experience you don't want to miss. The wine, the land, the story, and the vineyard dogs are some of the best in the Napa Valley. Visitors are encouraged to explore the property, the gardens and vineyard are open for conversation, and honestly the beauty of this place is unbelievably enchanting--as are the wines.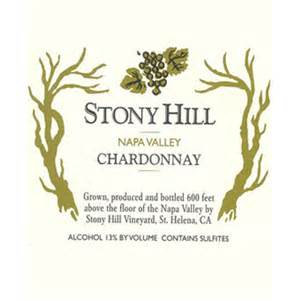 Stony Hill Vineyard - Decades of amazing chardonnay has secured Stony Hill Vineyards as a hot spot, however they have achieved a greater good other than producing prolific vintages, creating a boutique winery experience. Your visit to Stony Hill is sure to be elegant and sophisticated but also this winery exudes a family oriented commitment to uphold the beauty of their style of winemaking. Stony Hill Vineyards is a glorious place to find style and legacy while enjoying the comfort of an exclusive wine tasting experience.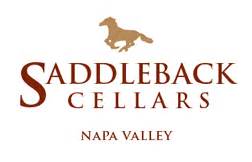 Saddleback Cellars - The Cellar door is always open at this outgoing winery, with tons of personality and bunches of outdoor seating this winery is a trail blazer in hospitality. You'll be cozy with Saddleback's barrels of wine and saloon style tasting counter while enjoying cabernets that are nothing short of greatness. Saddleback Cellars is relaxed in demeanor but the wine and the good time create a unique wine tasting experience.