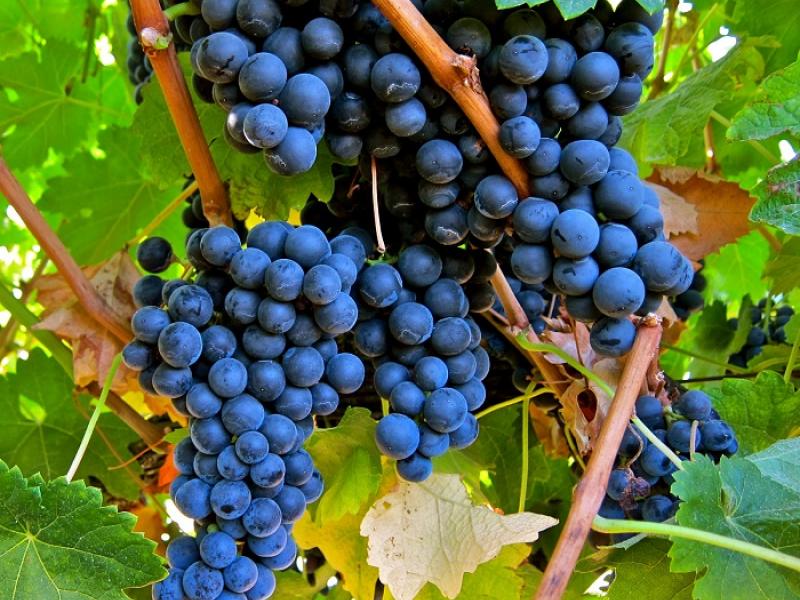 For the last six years, October has been designated as (hashtag) MerlotMe, a month long campaign to get people to drink more Merlot. Don't people already drink Merlot? Well, yes, it's the second most planted red grape behind Cabernet Sauvignon. Here in the US there's still residual Sideways Merlot bashing; you know the line that became film legend: "I don't drink fucking Merlot." And frankly, who needs to be a month dedicated to Merlot anyways? Is this a marketing ploy, or is there something else at work here? "The 'Sideways effect' is certainly real. Merlot sales continue to drop and many wineries have stopped producing Merlot. However, wineries including ours that have continued to produce Merlot are making better wines that ever before," says Anthony Riboli, 4th Generation Winemaker of San Antonio Winery, Los Angeles' oldest working winery.
Roots
To briefly start with, Merlot is not a young grape. It's old, cherished, perhaps not so much in the US, but its provenance in Europe, specifically France, dates back hundreds of years.
Merlot is planted all over the world.
Traditionally it's a blending partner to Cabernet Sauvignon and Cabernet Franc, as well as Carménère and Malbec.
It's pretty cheap to make, so it became overplanted, and a Merlot glut hit the US market.
Not everyone agrees with that last sentiment. "It's not as easy to make as Cabernet because it isn't Cabernet – it's something more fragile, a little velvet jewel that needs some coaxing to express its varietal purity with nicely balanced acid and soft tannin," says Harry Hansen, Senior Winemaker at Sterling Vineyards in Napa. To be a bit more poetic, Leslie Sbrocco told me, "Merlot is one of the world's most lauded and maligned grape varieties. It reminds me of the fashion house of Chanel – they both have a rich history, and both have achieved fame and declining fortunes, but through it all remain classics."
Since most major wine grape varietals have a dedicated organization to support it, wineries began to celebrate Merlot each October. "Merlot is such a food friendly, supple wine that we all thought it the ideal red variety to ring in the fall season," says Carol Reber, SVP Chief Marketing & Business Development Officer for Duckhorn Wine Company, one of California's premier Merlot producers. "We started with a few wineries from Napa and Sonoma, and over six years that's grown to over 100 wineries from New Zealand, Australia, Italy, Canada, Washington, and Oregon," Reber tells IntoWine. Okay, Merlot gets its own month, that's because it's a "rebounder" since the movie Sideways practically killed it off, right? "The problem with Merlot is that it became a 'land grab' in last decade and producers flooded the market with a lot of mediocre examples, souring the brand equity of the varietal," says Michael Wangbickler of wine and spirits PR firm Balzac Communications. "It became uncool to drink Merlot," he says. "The fact, however, is that Merlot makes a great partner with Cabernet Sauvignon and Cabernet Franc, and together they can make some of the best wines in the world. One need only look to St. Emilion and Pomerol in Bordeaux to see the truth," he says.
So who is doing Merlot correctly? "Napa, Washington, and Bordeaux," suggests Sommelier Ben Silver, wine director at Meze Greek Fusion in San Diego. "In Washington Charles Smith and Northstar are persistent with making high quality age worthy Merlot that show both their varietal characteristics and terrior." But he also sites stalwarts like Charles Krug, Whitehall Lane, Swanson, Duckhorn and Pahlmeyer. "These are powerhouse wines in terms of complexity, elegance, mouthfeel and balance. They contribute sheer bliss to the drinker whether they are a novice or expert."
But MerlotMe month? Seriously? "If it gets more people talking about and drinking wine, then I'm all for having a marketing day dedicated to a grape variety," says stellar wine blogger Joe Roberts of 1 Wine Dude. "Merlot is recovering in terms of name and reputation recognition and benefits from the exposure. We've never seen better, more balanced, cleaner Merlot wines available for such relatively low prices." He sites examples from South America, and premium selections from the US, the Pacific Northwest, even the Middle East. "The Sideways effect has never been as outdated as it is at this moment."
And I heartily agree. Forget what a made up character said in a movie, and explore for yourself. Here are six US examples of what's possible.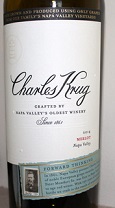 Charles Krug 2014 Estate Merlot ($25)
Hailing from Napa, Krug is one of the oldest wineries in the Napa Valley. Their wine consisting of 82% Merlot along with 15% Cabernet and tiny amounts of Petite Verdot and Malbec is a delightful wine, perhaps heavier on oak expression but nonetheless very drinkable. Black berry, boysenberry, red raspberry and Bing cherry all work together, along with noticeable cedar and vanilla to make a silky smooth, user friendly wine.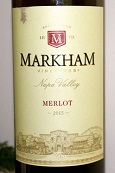 Markham 2015 Merlot ($26.99)
A stalwart of the Markham portfolio, this Merlot retains all the blueberry and blackberry fruits along with notes of Bing cherry, boysenberry, vanilla, cedar, dusty cocoa and a rusticity on the finish. The tannins are mild and the fruit expressive with the oak aging framing the wine, due in part to the stainless steel fermentation. 62,000 cases means you can readily find this.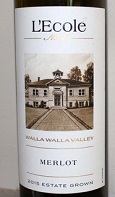 2015 L'Ecole No. 41 Estate Merlot ($37)
From Walla Walla in Washington State comes this more earthy expression of Merlot. Made from 80% Merlot with 10% each of Cabernet Franc and Cabernet Sauvignon, there is the upfront black berry, black cherry and boysenberry, with back notes of sage, toasted cedar wood, but also a bright acidity and mineral notes that flesh out the wine. Though 2015 was exceptionally warm in Walla Walla, this wine is still rooted in its basalt soils giving the wine a deeper experience.

La Jota 2015 Merlot ($85)
Smooth, seamless, this Merlot (with 10% Petite Verdot added in) surprises in that the acidity is more pronounced. It's a big boy at 15% alcohol but also has a lot of grace for a hefty wine. You'll find rich black cherry, blueberry, blackberry, boysenberry along with pronounced cedar, vanilla, and anise. Winemaker Chris Carpenter does not shy away from a bold, expressive wine.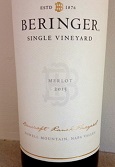 2015 Beringer Bancroft Ranch Merlot ($90)
Expressing darker fruits than the other Merlot's shown here, there is black cherry, black berry and boysenberry along with herbal notes and charred cedar wood, vanilla and cracked black pepper. Unlike other Merlot's on this list, this is not blended with any other grape. The fruit is all Howell Mountain in Napa and was aged 20 months, and it reflects a deeper resonance, a silky expression.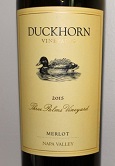 Duckhorn 2015 Napa Valley Merlot - Three Palms Vineyard ($98)
This is truly the gold standard of California Merlot, hell, American Merlot. Comprised of Merlot with just 7% Cabernet Sauvignon, 1.5% Petit Verdot and half a percent of Cabernet Franc, it is lithe, structured, silky smooth and undeniably fun and easy to drink. Nuanced notes of blueberry, black berry, boysenberry, black cherry, an earthy volcanic dusty note along with wild fresh herbs, and wild flowers, pomegranate, plum, resin, vanilla and cedar notes. This is a comprehensive wine melding fruit and wood seamlessly. In short – this is the face of the new Merlot.