Le Marche (pronounced lay Mar-kay) is a region in central Italy that borders the Adriatic Sea to the east and the Apennines to the west.  Le Marche borders Emilia-Romagna to the north, Tuscany, Umbria and Lazio to the west, and Abruzzi to the south.  The terrain is mostly hills and mountains once you get away from the coast.  The area has a long history matching most of the historic conquests of Italy: it was occupied by the Gaul's, colonized by the Romans, later it was invaded by the Goths and Lombard's, then by Charlemagne.  It was then mostly a papal state before finally being annexed in the mid-1800's by the kingdom of Italy. 
As in its culture, the wines of the Marche have been influenced by its neighbors and subjugators.  Although Le Marche makes equal amounts of red and white wine, it is the white wines made from the Verdicchio grape that have long been famous from this region.  More recently, the reds from Sangiovese and/or Montepulciano grapes have garnered attention.  There is a new group of wines, however, that is winning critical acclaim.  For lack of a better term, these can be called Super Marche wines (a takeoff on the term Super Tuscan).  Most of these are released with an IGT designation and simply labeled as Rosso (Red) wines.  There are some excellent wines being made with great looking labels and cool names.  Normally, I am not a fan of modern wines with cool labels, but when the wine inside is even better, it bears paying attention.
Some of my favorite "Super" Marche wines come from Fattoria Le Terrazze.  The winery is not new however.  It was established by the Terni family in 1882 on 150 hectares of land near the small fishing village of Numana where the climate is conducive to making great wines.  The vineyards are close enough to the sea to get cool breezes, and protected from harsher climates by Mount Conero, a promontory overlooking the Adriatic Sea.  The winery is managed by Antonio Terni.  Although he is the grandson of the founder of the winery, he is an Argentinean born Jew.  Prior to taking over the family winery, Antonio worked as a nuclear engineer.  With the help of Attilio Pagli, consulting enologist, Antonio has modernized the winery and its offerings.  He also has added international varietals such as Chardonnay, Merlot and Syrah. 
In 1997 Terni decided he wanted to do something different.  He took some of his best barrels of the Rosso Conero and released them with the name "Visions of J".  This is based on the name of one of his favorite Bob Dylan songs, Visions of Johanna from the 1966 Blonde on Blonde album.  The wine was awarded Tre Bicchieri Award from Gambero Rosso (Italy's most important wine guide).  Visions of J carries the Conero DOCG and is only made in the best vintages including the most recent release of the 2004 vintage.  It is 100% Montepulciano.  The grapes are macerated on their skins for 21 days in steel vats after which the wine is allowed to mature in small new oak barrels for twelve months before bottling.  Then the bottled wine is aged for an additional 12 months before release.  Only about 400 or so cases are produced.  Expect to pay $80 or more for this excellent wine. 
When Terni heard that Bob Dylan would be touring Europe, he arranged to have a few bottles sent back stage with a note inviting Dylan to a joint venture.  To Terni's delight, Dylan enjoyed the wine and agreed to Terni's offer.  The result is a wine called Planet Waves named after Bob Dylan's 1974 album with the same name.  Planet Waves carries an IGT Marche Rosso designation.  It is 75% Montepulciano and 25% Merlot.  The grapes are macerated on their skins for 14 days in steel tanks, aged in 100% new French oak barrels for 12 months, then given an additional eight months of ageing in bottles.  The result is a very intense, fruit forward, international wine.  Only about 400 cases are produced each year.  A savvy shopper may find this one for $50 but it usually retails for closer to $75.  Terni has described the wine as a "Dylanesque cross between the strength of the noble Montepulciano d'Abruzzo and the softness of the Merlot."  The back label carries both Terni and Dylan's signatures. 
Le Terrazze makes one other IGT Marche Rosso wine that is worth knowing about.  It is called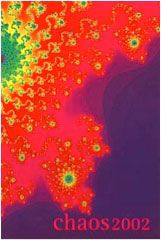 Chaos.  Antonio Terni is a physicist by education and he named the wine after the Chaos theory.  This is often exemplified by the butterfly effect; a butterfly flaps its wings which lead to unanticipated changes weather patterns a continent away.  The idea is that a small affect eventually leads to a much larger change.  Another way to put it is that a particular result is not always predictable by analyzing all of the components.  Rather it is the interaction of components that creates the end result.  Terni found Chaos apropos to winemaking and named a wine after the theory.  Chaos, the wine, is 50% Montepulciano, 25% Merlot and 25% Syrah.  The grapes are macerated on their skins for 12 to 15 days.  The wine is then aged in French oak barrels for 12 to 16 months, before being finished with six months of further ageing in bottles.  The finished wine is very modern with bold fruit scents of cherries and blueberries and a good amount of chocolaty oak notes.  Although the label has changed over the years, the current label is quite striking.  
All three of the wines discussed are large, fruit forward wines.  Yet, they carry a nice backbone of acidity that allows them to hold a place at the dinner table.  Should you buy the current vintages put it in your wine cellar for a few years to give it time to come together as a wine.  If you decide to try one now, I would suggest decanting for a few hours.
I would be remiss not to make a quick mention of the other wines of Le Terrazze.  This is one of the premier wineries in Le Marche making a full range of wines including a very good and affordable Rosso Conero DOC.  Available for around $15, this is an excellent wine that can cellar well for about 5 to 8 years.  A step up is the Conero DOCG Sassi Neri Riserva which is a spectacular wine.  It retails for around $40 and can age for ten years in your cellar quite easily.  Both wines are made from estate grown 100% Montepulciano grapes.  The winery also makes a Chardonnay which, sadly, I have not had the opportunity to try as of yet. 
The wines of Le Terrazzze are a bit pricey, but they give you great quality for the money spent.  And if you are a fan of Bob Dylan (or Chaos), then you get an extra bonus.  I hope you all get a chance to try a bottle.  If you do, I would love to hear what you think. 
Loren Sonkin is an IntoWine.com Featured Contributor and the Founder/Winemaker at Sonkin Cellars.