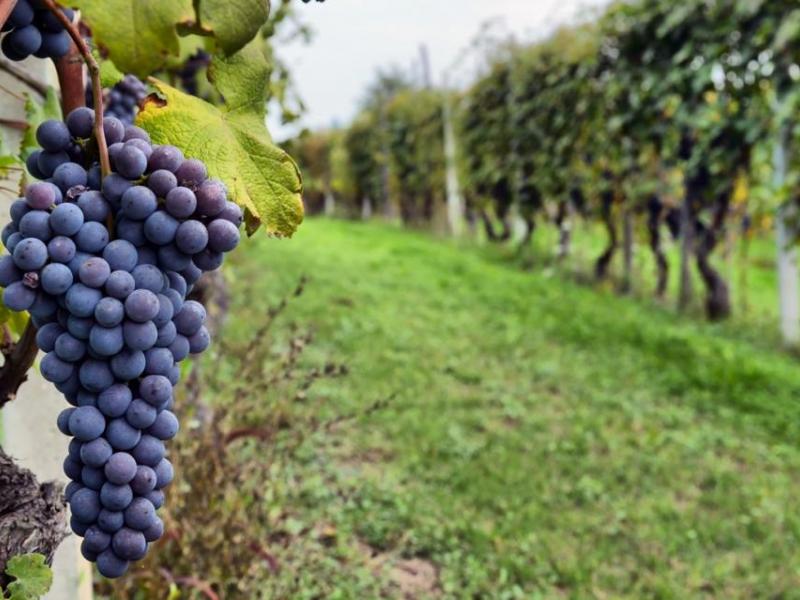 Perhaps one of the worst professions in America today is to be a farmer. A constant stream of unknowns pummels you: Rainfall (too much or too little), fluctuating crop prices, expensive farming equipment, a fickle buying public, bank loans, a host of pests destroying your crop, erratic subsidies and now global tariffs. What many of us don't realize is that farming any crop is a dicey business. And it's true with farming grapes. Sure, it sounds sexier – making wine, winemaker dinners, selling expensive bottles. The task of farming your vineyards as a responsible citizen, eliminating or mitigating the use of chemicals and treating the land so it will flourish for decades, is a goal many aspire to. However farming consciously is not simple. Those wishing to certify their vineyards organic, for example, are hit with fees and lists of what's acceptable and what's not. Certification of any kind is not cheap. A Paso Robles winemaker once told me, "It's free to destroy the land you farm, but it's expensive to keep it healthy." So what do winemakers do, and does the public really care if a vineyard is farmed sustainably, organically or even biodynamically to begin with?
To find out firsthand, I went to those who actually farm vineyards, make wine from these vineyards and certify these vineyards. I spoke with Beth Novak Milliken, President and CEO of Spottswoode Winery and her winemaker Aron Weinkauf. In 1985, decades before most winegrowers were thinking about sustainability, or chemical-free farming, Spottswoode's owner, the late Mary Novak and founding winemaker Tony Soter, transitioned the estate to organic, making Spottswoode the first vineyard in Napa Valley to be farmed this way. In 1992, this decision culminated in Spottswoode becoming only the second estate vineyard in Napa to earn CCOF (California Certified Organic Farmers) certification.
I asked Steve Beckman of Beckman Vineyards in Santa Barbara who has worked his biodynamically farmed 125 acres of vines since 2002 and is the fourth largest Demeter Certified biodynamic vineyard in California.
I checked in with winemaker Sofía Araya Head Winemaker of González Byass in Chile who uses ECOCERT, the France-based inspection and certification body that is considered the benchmark in organic certification worldwide. She plans to eventually convert González Byass' vast vineyard holdings in the Casablanca, Colchagua and Apalta Valleys to 100% organic and biodynamic - a project of ambitious scale.
And I queried Beth Vukmanic Lopez of SIP Certified, an organization out of San Luis Obispo in California who have set the bar for not only farming, but taking the idea of "sustainable to the level of being good to the land, to your employees and to your community as a whole."
These are not the only ones farming this way, not by a long shot, but they represent diverse points of view from different backgrounds. Some employ organic, some biodynamic practices, yet all believe in what they are doing. Sustainable farming can include cover cropping, composting, animal husbandry, habitat breaks ("We encourage as much biodiversity as possible by making natural corridors for small mammals and birds to make possible the cohabitation of different animals with the human work," says Sofía Araya), water conservation like dry farming (specifically not irrigation your vines, which is nothing new, but does yield results. "Since we began dry farming, I have seen our vineyards excel in numerous adverse weather conditions, including multiple years of drought and extreme heat events," says Vineyard Manager Kirk Lokka of Emeritus Vineyards in Sonoma. "Just as exciting, our vines do not seem to be aging on the same trajectory as traditionally farmed California Pinot Noir. While most vineyards begin planning replanting when the vines hit the 20-year mark, expecting a 25-year life span, my assessment of our vines is that they will stay dynamic and healthy for 40 to 50 years."), even paying a living wage to ensure that employees are part of the sustainable equation. And after all, a vineyard is a living, breathing organism.
First off, I wanted to understand that since farming is difficult enough as it is, why then add cost, labor, and time farming in "sustainable" ways? I was surprised by the responses. "To do the conversion from conventional to organic is indeed more expensive," says Sofia Araya, about 10% more she estimates. "It requires more labor however it's a matter of conviction that this is the right way to produce high quality wines." Aron Weinkauf at Spottswoode felt my question was, "not correct," and that the long-term cost is actually not financial, but depletion of the land. "There's a considerable cost to our soils and soil health, our systems, our food quality, etc., by farming conventionally," he says. "Conventionally one can often find ever-increasing costs of inputs, induced resistance, and failing systems whose original success was built on the combined success of naturally farmed soils with additional inputs. Within a short amount of time, after the bank of naturally farmed health has been overdrawn, conventional successes typically find themselves struggling." He suggests that there are indeed added costs to farm at higher levels of quality, "but this is not due to sustainability goals, but qualitative goals and certainly afforded and related to our wine quality goals. The costs of farming sustainably I find are often overstated while the 'savings' of farming conventionally are often understated." And Steve Beckman agrees: "I believe there is some misconception about the increased costs of farming biodynamic." Initially Steve's costs increased but over time they have leveled off and even dropped as his vines have become stronger and healthier. "We are spraying less, tilling less and we have balanced the costs by adjusting some of our practices," he says. Beth Vukmanic Lopez at SIP Certified takes, naturally, a more direct approach. "While there may be some added time and cost to manage a certification, sustainable wine production ultimately creates more efficiency because it takes a holistic approach." She uses pest management as an example. "Growers can invest in educating their field workers – tractor drivers, irrigators, etc. - on pest identification. Having many eyes out in the field enables farmers to detect problems early." She quotes long-time SIP Certified grape farmer Steve McIntyre of Monterey County who farms 12,000 acres of vines - "Absolutely there are economic benefits to sustainable farming. I look for ways to do two tasks at once, which lowers my fuel costs, and reduces pollution." So yes, looking at the long term cost this investment pays for itself over time.
But is this kind of farming personal, merely economic, or both? Beth Novak Milliken pretty much summed up everyone's core belief. "I believe we have a moral obligation to take care of our land, our place, and our people. This is Spottswoode's core ethic. Actually, an imperative. We are a holistic business taking an approach of what I call 'capitalism with a conscience.' Farming organically and biodynamically is just the start of what we do to care for our land and our planet." And as Sofia Araya told me, how "natural" is a vineyard if it has constant human intervention? "In this industry we talk a lot about sense of place and terroir, which to me is very relevant. But what does that really mean when you have a vineyard that is entirely dependent on human work, that has no capacity of reading the natural signs of weather because in a certain way we isolate them from the environment by feeding them artificially with non organic sources of nitrogen that are not naturally present in the soil? Or we keep watering them just enough to keep them active instead of encouraging root exploration, and we don't pay attention to the lack of life in the soil that maintains this sort of artificial condition - that to me is more like a vineyard in a pot" Therefore if we want vines to truly reflect the terroir where they are grown, she says, if we want the wines to truly express a sense of place, we have to bring life back and therefore balance back to soils. This is something Steve Beckman notes and it's very personal. "My family and I live on the vineyard. I raised my children on the vineyard and I strongly believe that we need to move away from harmful chemically dependent farming. Also we believe strongly that it increases our wine quality and the quality of our business."
Ultimately, though, I was curious if they believe that the public cares one way or the other how vineyards are farmed? "Yes, we do," says Beth Novak Milliken. "While we do not place this information on our label, we do talk about it and we are very proud of how we care for our land. This is core to who and what we are, and customers respond to this," she says. "With awareness of our Climate Crisis increasing with each passing day, we feel that appreciation for our approach will only increase. Having said this, as I think is apparent, we don't pursue these practices for purposes of marketing – we farm and steward our lands well simply because it is the right thing to do." Steve Beckman thinks that the public does care. "I believe it's important for people to care about it. You cannot generalize and say this applies to everyone but for our customers and future customers, we believe it's important and that they do care. I only wish that the industry would make it easier for the consumer to understand. There are too many standards and certifications, which could ultimately lessen the significance." As SIP's Beth Vukmanic Lopez notes, her research shows the general public is interested. "While price is certainly a factor in the purchase of any goods, consumers do care how their wine is made. The 2014 Cone Communications Food Issues Trend Tracker found that 83% of Americans consider sustainability when buying food. A sustainable certification allows consumers to factor in practices that are good for the people and planet into their purchase."
Interestingly, Beth Novak Milliken mentioned to me that she does not use the term "sustainable," as she feels it's vague, though certainly fashionable at the moment. "Rather, we farm organically, and biodynamically. We were the first in Napa Valley to farm organically, the second to be certified, thanks to Tony Soter's foresight and my mom's trust in him when he brought this notion to her in 1985. We are stewards of our family property, and deeply connected to it. Spottswoode is a multi-generational family business, and we look long term, wanting to improve our land over time."
And that is the crux of the farming question. Can the land be used to farm crops over time, years, decades and end up not fallow and devoid of health, but perhaps healthier and better off because we humans took the time to understand and care for the natural world that cares for us?
HEALTHY WINES TO SIP

2017 Fiddlehead Cellars Grüner Veltliner
In keeping with its Austrian roots, this Santa Barbara County SIP Certified iteration offers up amber, honeysuckle, minerality, stone fruits, white peach and a modest acidity. This is a very focused wine delivering a unique drinking experience. ($30)

2018 Spottswoode Sauvignon Blanc
A consistently stellar Napa producer, the 2018 iteration from their organically farmed vineyards offers up lemon verbena, honeysuckle, lime kefir and white peach, framed by a modest acidity and mildly tart back notes. ($38)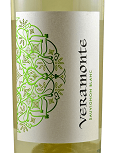 2018 Veramonte Sauvignon Blanc
From Chile comes this light, bright and clean organic Sauvignon Blanc with lemony herbaceous notes, a light grassy hint and back notes of grapefruit, tangerine and guava. A very refreshing wine. ($11.99)

2017 Halter Ranch Picpoul Blanc
Since it's inception, Halter Ranch out of Paso Robles has set out strict healthy farming practices and is SIP Certified. The nose is a lemony tart aroma, but on the palate it offers more apricot, pomegranate, caviar lime, lemon verbena with hint of almond and salt-water taffy. The acidity is fairly mild for this iteration and the finish fills the mouth. ($25)