The Loire Valley wine region often takes a backseat to its famous native neighbours when discussing French wines. Outside of France, wine lovers often opt for a classic white Burgundy, or a prestigious red Bordeaux, even a Cote du Rhone is more likely to show up on your dinner table. However, Val de Loire (as it's called in France) will not stay quiet much longer. The region is taking matters into its own hands in efforts to educate consumers and promote Loire Valley wines as a whole as well as individually in order to build a reputation of diversity and quality.
A Briefing on the Loire:
The key characteristic of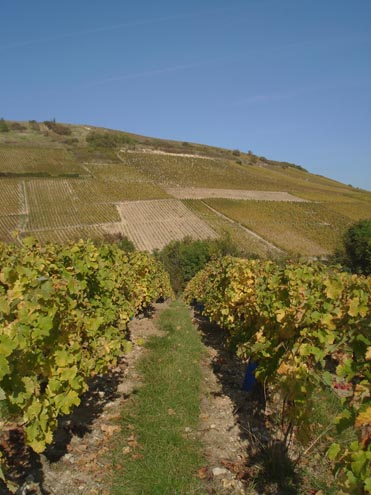 Loire Valley wines is its remarkable diversity. It is a vast area spanning 66,000 hectares of vines that make up over 70 A.O.C. (appellations d'origine contrôle). This means a wide spectrum of topography, soils (and sub-soils), climates (and micro-climates), grape varietals, and regional expertise -the sum of these elements otherwise known as terroir- will ensure an equally impressive range of wines. Here you will find everything: white, red, rosé, sparkling, still, dry, and sweet. While the Loire Valley may be one of the leading regions for wines sold in restaurants in France, wine consumption in France is actually decreasing. And with French drinkers taking curious sips of other countries' wines, the Loire must look outside of France in order to keep up production and sales. Luckily, with its ability to diversify, it can meet many nation's wine preferences and new trends while still staying true to its origins.
The Loire Valley is made up of 4 distinct regions. From east to west following the Loire river they are: Nantes (on the Atlantic coast), followed by Anjou and Saumur, next is Touraine, and finally the Centre Loire (named because of its actual location in center of France).
Nantes
This region makes up roughly 1/3 of the entire Loire Valley. Its position on the Atlantic coast brings warmer winds through its vineyards, which are closely planted on the banks of two major rivers (Loire and Nantaise). The "crème de la crème" of this area is Muscadet Sur Lie (made of Muscadet grape aka Melon de Bourgogne.) Note that only wines made from the best vineyards are allowed to use the Sur Lie designation. Its most ideal food pairing is raw oysters. However it will be delicious with many kinds of seafood such as mussels, steamed clams or shrimp.
Anjou et Saumur
Slightly larger than Nantes and the next region to the west, Anjou and Saumur make up another 1/3 of the Loire Valley. Most notable of the wines here are the reds and rosés primarily made from Cabernet Franc. Rosé d'Anjou is a popular rosé that comes in sec, demi-sec or doux. This is also the place to find the most celebrated sweet wines such as Bonnezeaux and Coteaux du Layon, as well as the unique dry white wine Savennieres, all of which are made exclusively from Chenin Blanc.
Touraine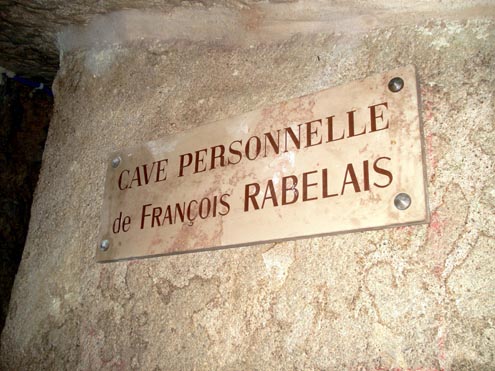 Situated around the city of Tours that is otherwise nicknamed "the garden of France," this region makes up 25% of the Loire region. The red wines here vary by vintage but overall tend to be lighter and fruitier, with Gamay, Cabernet Franc, Cot, Pineau d'Aunis, and Pinot Noir grape varietals. One notable red is Chinon, a light wine made of Cabernet Franc, which was first made famous by humanist and writer Rabelais back in the 15th century. However, most famous from this region is Vouvray, made of 100% Chenin Blanc. Whether sparkling or still, this wine always has a delicate and fresh quality with subtle essences of exotic fruit. Right across the river from Vouvray is a lesser known, but important appellation called Montlouis. This white wine is also exclusively made of Chenin Blanc and its sweetness depends on the vintage. There is a significant production of rosé in the Loire Valley; in fact it is second in the country after Cote de Provence. While those in Anjou lean more towards the softer, demi-sec side, Touraine rosés often have fresher acidity and drier palate reminiscent of the rose served along the Mediterranean coast.
Centre Loire
In terms of physical area this is the smallest section of the Val de Loire, however its glowing reputation and growing exports make it without a doubt the largest presence in the Loire. Sancerre and Puilly Fumé wines are so strong in reputation that in fact there exists a slight tug-of-war between them and the rest of the Loire region. As individual AOC they have done so well internationally that their names can stand alone. Many people will know to order Sancerre or Puilly-Fumé wines without actually knowing from where they come.
The rest of the Loire Valley wines benefit in having these superstar wines clearly marked in their region as they become recognized on the map by association. Sancerre is more known as a minerally, acidic and fruity white made of entirely Sauvignon Blanc. The reds often have silkier tannins and are slightly vegetal with dark cherries made from pinot noir grapes. More interestingly, they are often loved by people who don't like red wine. Quincy, another little gem in the Centre Loire, is fresh with remarkable floral and fruity aromas. It is lovely with local dishes of chevre cheese and various meats, but could translate easily to many exotic dishes.
The Good (and the Not-So-Good)
The Loire Valley is in an excellent position to evolve internationally, but it does have some weak spots. With 97% of the Loire being AOC and Vin de Pays level, the average bottle of wine will be surprisingly good quality. Diversity is its trump card and it will take the Loire quite far. Thanks to the massive area and varying landscapes you can find every type of wine made in this region; including sparkling aperitif wines, rich reds for dinner, sweet dessert wines, and everything in between. Multiply this by over 70 AOC, each making their own versions of everything, and you get a tremendous amount of wine.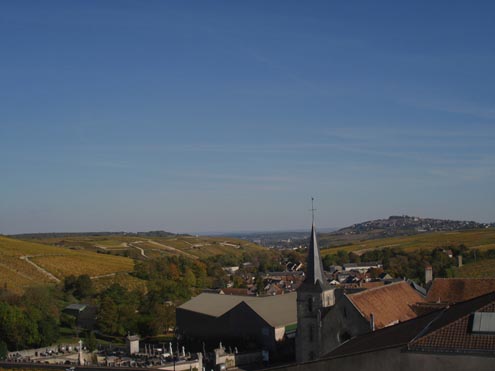 But there are some drawbacks. The physical area is so vast that many of the vineyards are spread too far apart from each other. Varying landscapes often means various climates, and vintages can be very unequal from year to year. And while diversity is a major strong point, some wonder if 70 AOC is more than necessary, making it complicated to unify the Loire as one region and to market it for consumers. And speaking of marketing, Loire wines are very affordable... maybe a little too affordable. The quality is high but the low price might give a different impression to potential consumers.
Wine tourism is picking up all over the Loire and, being home to hundreds of old majestic castles, gorgeous gardens, and delicious regional cuisine, it wont be hard to attract visitors and hopefully spread the word about this beautiful and promising wine region.