We're sorry, this video is not available rnow. Please check back later.
In this episode of IntoWineTV, host Lisa Kolenda and wine experts Bartholomew Broadbent, Edward Ruiz, and Rob Renteria convene at one of San Francisco's finest restaurants, Incanto, to taste and discuss Italian "Island" Wines.
Theme: Italian "Island" Wines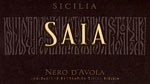 Wine: Feudo Maccari Saia 2006 ($35)
Region: Sicily
Alcohol: 14%
- Upcoming IntoWineTV Video Themes 
- Wine producers and distributors: Find out how to get your wines included in our next session. More info... 

Background:  The Feudo Maccari lies just over a mile from the sea, and basks in a dry, sun drenched climate verging on torrid in the summer months. Mediterranean winds moderate the climate and aerate the clusters, and some irrigation is required during the hot, dry season. The vineyards lie 240 feet above sea level on southerly exposed slopes, and the predominant volcanic soil profile is mixed in a few areas with white sand and chalk deposits. The Nero d'Avola vines are trained on trees in the traditional Sicilian manner, with the other varieties to more conventional systems. The first vintage of Saia, composed entirely of Nero d'Avola, is in the 2002 vintage; experimentation continues with other varieties. "Saia" is an ancient Arab word referring to small canals or viaducts built to hold water for use during the summer months. Saia is opaque deep violet in color with aromas of dark and bitter red cherry, spearmint, spice and oak nuances. These lead into a velvety palate of lush, exotically concentrated fruit balanced by a fine acidic underpinning and ripe, sweet tannins. The long, penetrating finish ends on notes of wood, spice and pepper.
Experts:
Bartholomew Broadbent, CEO of Broadbent Selections. Bartholomew was named as one of the "fifty most influential people in the wine world" by Decanter Magazine. He is also widely considered to be one of the world's foremost authorities on Port and Madeira. Learn more about Bartholomew Broadbent.
Rob Renteria, Wine Director at Napa Valley's Martini House.
Edward Ruiz, Wine Director at San Francisco's Incanto Restaurant.
Location: Incanto Italian Restaurant & Wine Bar.  Situated in the heart of one of San Francisco's most charming residential neighborhoods, Incanto's rustic Italian setting, with its handcrafted stone, antique brick and woodwork, 16th century Latin parchments, and private dining room dedicated to poet Dante Alighieri, provides a uniquely warm and inviting dining environment.
Incanto's daily-changing menu honors old-world traditions including house-cured meats, unusual regional pastas, fresh local seafood and a commitment to sustainably grown and harvested produce. Incanto's award-winning wine program features one of the most diverse Italian wine lists in the United States and an ever-changing lineup of more than twenty wines by the glass, half-glass, half-liter, and flight.