In this episode of IntoWineTV, host Lisa Kolenda and wine experts Bartholomew Broadbent and Loren Sonkin convene among the vines at Crushpad in Napa Valley to taste and discuss the cult wine brands of Crushpad.
Theme: Cult Wines of Crushpad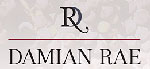 Wine: 2007 Damian Rae Cabernet Sauvignon, $59 Buy this wine 
Vineyard: Carrefoure Vineyard & Ink Grade Vineyard
Region: Napa Valley
Alcohol %: 14.7%
Varietals: Cabernet Sauvignon
Read the IntoWine interview with John Tarabini of Damian Rae Winery
Wine Notes: This collectable Napa Valley Cabernet Sauvignon first tempts with an outstanding nose – rich and robust with dark fruit aromatics. The taste buds are then met with full-bodied blackberry and black currant lavors, and a hint of tasty oak. The finish is smooth and long, accented by sweet vanilla notes. A classic wine.
Damian Rae wines are also available at these fine locations:
California
Restaurants
Esin Restaurant and Bar, Danville
Forbes Mill Restaurant, Danville
Forbes Mill Restaurant, Los Gatos
Waterbar Restaurant, San Francisco
Fine grocers, retailers and wine shops
Danville Cigar, Fine Wine & Gifts, Danville
Draeger's Market, Danville
Elvino Wines, Venice
Ludwig's Fine Wine and Spirits, San Anselmo
Oliver's Market, Cotati
Oliver's Market, Santa Rosa
St. Helena Wine Center, St. Helena
The Wine Club, San Francisco
Florida
Chevalier Wine Cellar, Miami
Experts:
Bartholomew Broadbent, CEO of Broadbent Selections. Bartholomew was named as one of the "fifty most influential people in the wine world" by Decanter Magazine. He is also widely considered to be one of the world's foremost authorities on Port and Madeira. Learn more about Bartholomew Broadbent.
Loren Sonkin is an IntoWine.com Featured Contributor and the Founder/Winemaker at Sonkin Cellars.
What is Crushpad? 
Crushpad is a facility that enables anyone with a serious interest in wine to participate in the magic of winemaking. With their team of wine industry veterans, modern winemaking technology, and access to some of the best grapes and vineyards around, Crushpad empowers their clients to make the type and style of wine they desire. Crushpad clients are as involved or uninvolved as they wish. Some take a "hands on" approach to every step of the process while others let the Crushpad professionals take care of the time consuming parts. In short, Crushpad is a pathway into the art, science, and business of winemaking for passionate wine lovers who don't own a vineyard or winery. Interested in learning more? Stop by the Crushpad tasting room in Napa Valley or visit Crushpad.com.