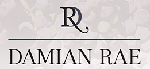 IntoWine recently had the good fortune of catching up with John Tarabini, Owner of Damian Rae Winery, to discuss the evolution of his wine brand as well as his thoughts on winemaking. Thanks to John for participating.  
What inspired the name Damian Rae Winery?
Damian and Rae are the middle names, respectively, of winery owners John and Sharol Tarabini.
How did your foray into winemaking come about?
The Tarabini family has been making wine for generations, first in Italy and now in America.  It was always for personal consumption, and red table wine was the one and only "varietal".  As a youngster I can remember coloring my feet a deep purple during the fall harvests.  In 2004 we met the folks at Crushpad, and specifically Kian Tavakoli, a former winemaker at the legendary Opus One.  He signed on to be our consultant, and we were off to the races with the Damian Rae label. At first we decided to make wine just for ourselves, but when our 2005 Cabernet Sauvignon won the Double Gold at the San Francisco Chronicle Wine Competition (the world's largest wine review), we knew we were on to something and decided to share the wines commercially.
The Damian Rae 2007 Cabernet Sauvignon was recently reviewed on IntoWineTV, watch now

Describe your winemaking philosophy: 
We're all about balance and quality.  We source the best fruit available, put them into the hands of one of the industry's most talented winemakers, and lovingly tend to each grape from the vineyard to the bottle.  We handcraft all of our wines according to these simple principles.
What are your long-term goals for the brand?
We're small and we intend to stay that way, so that quality can be maintained at the highest levels. 
Why the focus on Syrah, Pinot Noir and Sauvignon Blanc?
Along with our Cabernet Sauvignon, we wanted to develop a small portfolio of wines that we enjoy ourselves and are suitable to the tastes of most wine enthusiasts.  You can pair a Damian Rae wine with just about any food.
When it comes to winemaking, what's one thing you know now that you wish you had known before you started?
This is a 24/7 labor of love.  Work doesn't stop at 5 pm on Friday.
A hot topic in wine circles is the "Parkerization" of wines. Some people claim his 100 point scoring system has been an enabling factor for consumers as they navigate the endless array of brands from which they can choose. Others claim his influence has negatively impacted wine quality as producers are increasingly crafting their wines to earn a high score from Parker at the expense of making the best wine they can with the fruit and resources they have available. Given this, what are your thoughts on Parker and the 100 point scoring system?
Ratings and scores are a part of daily life, from sports contests to presidential popularity to wine judgings.  Overall, they give people context.  We're OK with that.
Lastly, where can your wines be purchased?
Online at www.damianrae.com, and in select wine shops and restaurants.