We're sorry, this video is not available rnow. Please check back later.
In this episode of IntoWineTV, host Lisa Kolenda and wine experts Bartholomew Broadbent, Michael Broadbent, and Chris Tavelli convene at Yield Wine Bar, San Francisco's only "green" wine bar, to taste and discuss 24 different organic wines under $30 from across the globe.
Theme: Organic and "Green" Wines under $30
Wine: 2005 Dragon's Hollow Chardonnay ($13).
- Upcoming IntoWineTV Video Themes
- Wine producers and distributors: Find out how to get your wines included in our next session. More info...
Producer Notes - This chardonnay is a pronounced light straw color. The nose is hinted with tropical qualities, soft lychee, starfruit and green apple. On the palate the texture is creamy with a good length and clean aftertaste.
Dragon's Hollow, the first Chinese winery to produce a high quality grape wine is located at the foot of the He Lan Mountain range in Ningxia Hui, China. The vineyard was started in 2003, but the vines were originally planted in the early 90's. The land covers an area of 6,000 hectares and is the largest top quality vineyard in Western China. The landscape looks like a huge green mirror inlaid in the vast expanse of the Loess Plateau. China's best varieties of wine grapes are grown in this region profiting from the sandy soil which is rich in organic content. Experts from both China and abroad have found the natural conditions in this region are even better than those found in France's Bordeaux region and agree that it is the best ecological zone in China for growing top quality wine grapes.
Experts:
Bartholomew Broadbent, CEO of Broadbent Selections. Bartholomew was named as one of the "fifty most influential people in the wine world" by Decanter Magazine. He is also widely considered to be one of the world's foremost authorities on Port and Madeira. Learn more about Bartholomew Broadbent.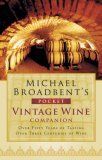 Michael Broadbent, Master of Wine, Author of numerous wine books including the recent release Michael Broadbent's Pocket Vintage Wine Companion. Michael is the founder and current Senior Consultant of the Wine Department at Christie's International Auction House. He is perhaps best known, internationally, as a wine auctioneer having pioneered wine auctions in Amsterdam, Geneva, Sydney, Hong Kong, Tokyo, and the United States.
Chris Tavelli, Owner and Wine Director at Yield, San Francisco's first and only "Green" Wine Bar. Chris is an organic and "green" wine expert.
Location:
Yield, San Francisco's first and only "Green" Wine Bar. Located in the heart of San Francisco's historic Dog Patch Neighborhood.
References:
Michael Broadbent's Pocket Vintage Wine Companion.