We're sorry, this video is not available rnow. Please check back later.
In this episode of IntoWineTV, host Lisa Kolenda and wine experts Bartholomew Broadbent, Michael Broadbent, and Chris Tavelli convene at Yield Wine Bar, San Francisco's only "green" wine bar, to taste and discuss 24 different organic wines under $30 from across the globe.
Theme: Organic and "Green" Wines under $30
Editors Note: This is one of the wines we included that is actually over $30. We just really wanted to include Grgich Hills in this tasting session, hence the inclusion.
Wine: 2004 Grgich Hills Chardonnay ($38)
- Upcoming IntoWineTV Video Themes
- Wine producers and distributors: Find out how to get your wines included in our next session. More info...
Producer Notes - This is the first vintage that our Chardonnay is estate grown, meaning we control everything from the vineyard to the bottle. The grapes were grown organically at our American Canyon and Carneros vineyards, where the coolness allows the grapes to develop complex flavors while maintaining a pleasing natural acidity. We do not allow the Chardonnay to undergo malolactic fermentation. This preserves the wine's crispness and acidity to balance its concentrated fruit. Our full-bodied, elegant Chardonnay has fresh aromas of acacia and citrus flowers, honey and a touch of mineral.
pH 3.29
Fermentation indigenous yeast, fermented in French oak
Harvest date Aug 26-Sept. 9, 2004
Sugar 23.2-24.6 degrees Brix
Bottling date August 2005
Release date September 1, 2006
Total acid 6.7 g/L
Time in oak 8 months
Type of oak French; one third new
Case production 24,500 cases (12/750 ml.) 1,800 cases (12/375 ml.)
149 cases (6/1.5 L)
Alcohol 14.3% by volume
Experts:
Bartholomew Broadbent, CEO of Broadbent Selections. Bartholomew was named as one of the "fifty most influential people in the wine world" by Decanter Magazine. He is also widely considered to be one of the world's foremost authorities on Port and Madeira. Learn more about Bartholomew Broadbent.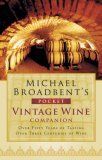 Michael Broadbent, Master of Wine, Author of numerous wine books including the recent release Michael Broadbent's Pocket Vintage Wine Companion. Michael is the founder and current Senior Consultant of the Wine Department at Christie's International Auction House. He is perhaps best known, internationally, as a wine auctioneer having pioneered wine auctions in Amsterdam, Geneva, Sydney, Hong Kong, Tokyo, and the United States.
Chris Tavelli, Owner and Wine Director at Yield, San Francisco's first and only "Green" Wine Bar. Chris is an organic and "green" wine expert.
Location:
Yield, San Francisco's first and only "Green" Wine Bar. Located in the heart of San Francisco's historic Dog Patch Neighborhood.
References:
Michael Broadbent's Pocket Vintage Wine Companion.