A legend in Napa Valley, Croatian born winemaker Mike Grgich has witnessed -and played a major role in- the transformation of Napa Valley from rural farm town to international wine superpower. His Chardonnays have been victorious at two of the most celebrated wine tastings in modern history. In 1976, the Chardonnay he crafted for Napa's Chateau Montelena beat the best wines France had to offer in the wine industry altering Judgment of Paris. A year later, he partnered with Austin Hills of the Hills Bros. Coffee family to launch Grgich Hills Cellar. The extraordinary winemaking continued as in 1980 Grgich Hills Chardonnay beat 221 other Chardonnays for first place in a blind tasting at The Great Chicago Showdown. The moniker "The King of Chardonnay" soon followed. I had the great fortune of chatting with Mike Grgich recently. What follows is his take on the past, present, and future of Napa Valley wine and Grgich Hills.
How would you describe your winemaking philosophy?
I developed it in the Old Country and then improved it by working for three of the icons of Napa Valley: Lee Stewart, of the original Souverain Cellars, André Tchelistcheff at Beaulieu Vineyards, and with Robert Mondavi when he started his own winery.
As for my wine style, I strive for certain attributes in each wine: the best quality possible, consistency of quality; balance (where every element of the wine supports each other), having the wines varietally correct (meaning each wine tastes the way that varietal should taste) and longevity. Our goal remains the same as when I started the winery 30 years ago—to craft a wine that is harmonized. To me, that means not too much oak, not too much alcohol, not too much of any one attribute. In other words, we craft a whole wine that is a pleasure to drink.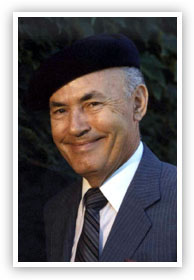 If you could go back in time and tell Mike Grgich circa 1968 what the winemaking world is like in 2008, what would he be most surprised by?

There are several surprises that I never considered forty years ago: in 1968, everyone said phylloxera would never come to the valley. It did but in the long run it actually helped Napa Valley. Vineyards were replanted on virus-resistant rootstock and now produce better grapes with more structure.
Another shock is the price of vineyards. At around 1968, I think producing vineyards cost around $2,000 an acre; today, anywhere from $100,000 to $300,000 for the best known vineyards.
Global warming is something we never thought of forty years ago. Today, we are seeing it is a real problem. The average temperature have risen 5 degrees Fahrenheit in the valley.
We can't forget the move to organic and biodynamic farming by quality wineries. I believe it is having a major impact in improving the quality of wines from Napa.
And forty years ago, Napa was not considered the best quality—today, Napa Valley is a leader of quality wines world wide.

At what point in your career as a winemaker was the learning curve most steep? That is, where. when, and from whom did you learn the most about winemaking?
I've mentioned that I worked for three of the icons of Napa Valley: Lee Stewart, André Tchelistcheff and Robert Mondavi. But, lots of people worked for them. What's important is I just didn't work for them, I learned from them. I used their knowledge and put it into Grgich Hills style.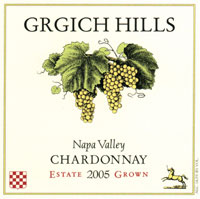 You have witnessed first hand Napa Valley's evolution into a winemaking superpower over the past 50 years. What risks or obstacles does Napa face in maintaining and improving its reputation in the next 50?
The globalization of wine industry can hurt Napa if all of our wines taste the same as every other region of the world.
There is no doubt that the big wineries swallowing the small wineries make it difficult for the remaining small wineries. Distributors often do not want to deal with small wineries with a small amount of wine to sell. I think government could help the wine industry by allowing wineries to sell directly to consumers.
Leaving the Judgment of Paris aside, where did you have biggest impact in shaping Napa Valley wine?
The first wine I made at Grgich Hills won "The Great Chicago Chardonnay Showdown" in 1980, where 221 Chardonnays were brought together from all over the world for the largest blind tasting ever held of wines made from a single varietal. The Grgich Hills 1977 Chardonnay won first place, earning it the title, "The Best Chardonnay in the World."
I think this proved that balanced wines—including keeping the natural acidity—are the way to go. I've always made our white wines without malolactic fermentation to preserve the crispness and the pleasure in the wines. I've always been an advocate of maintaining the acidity so wine is more food friendly.
You opened Grgich Vina, a winery in your native Croatia, in 1996. How is Croatian wine progressing?
It's very successful. I was the first to bring in French barrels, stainless steel tanks and air conditioning for the cellar. I brought in the art and science and equipment and set out to prove that Croatia could make world class wines from local varietals. We focus on producing Plavac Mali, a red wine, and Posip, a white wine. People saw what could be done and Croatian wines improved and more wineries starting. Now, people are calling the area where the winery is at, the Napa Valley of Croatia.
Grgich Hills went biodynamic in 2003. What are the pro's and con's of such a move?
On the positive side, it's actually a return to the way I was taught to farm by my father—no chemicals, no artificial fertilizers, making wine as naturally as possible.
On the negative side, people often don't know what biodynamic farming is so we have to explain it.
Currently, there are two movies -Judgment of Paris and Bottle Shock- being produced about the famous Judgment of Paris. If you had your druthers, what actor would play the role of "Mike Grgich"?
I don't know movie actors but I do remember Keanu Reeves in the "A Walk in the Clouds"—since he did well in one movie about wine, why not another?

You will be 85 in April. What goals remain?
My father taught me, "Every day do something just a little better." I keep trying to follow that advice. There is a time in your life to learn and a time to teach and now I'm trying to pass along what I learned to others.