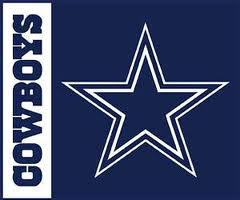 What's an appropriate wine to serve at a Dallas Cowboys themed party? What wine would be a good gift for a hard core Cowboys fan?
 Whether or not you hail from Texas, you probably know the Dallas Cowboys as "America's Team."  From coast to coast, you can buy Dallas Cowboys gear at retail stores, thanks to the team's enormous national fan base.  Although the Cowboys have their fair share of detractors, no one who follows professional football would dispute the claim that the Cowboys have proven that an expansion franchise can achieve legendary status.
The Dallas Cowboys came to life in 1960 as the first modern NFL expansion team, although they were originally called the Dallas Steers.  The name was quickly changed to Rangers, then to Cowboys when the new team's owners learned that the name "Rangers" was unexpectedly unavailable.  Coach Tom Landry built the Cowboys' program year by year, taking the team to its first NFL championship game in 1966 but losing to the Green Bay Packers.  The next year's NFL championship rematch against the Packers quickly became famous as the "Ice Bowl," played in freezing conditions with wind chills plunging below minus 50 degrees Fahrenheit.  The Cowboys lost Super Bowl V to the Colts in 1970, but came back the next year to win Super Bowl VI under the leadership of quarterback Roger Staubach.
In all, the Cowboys have played in the Super Bowl eight times as of this writing and have won five of those eight contests.  The team has won 21 division championships and 16 NFL/NFC championships.  19 Hall of Famers have played for or coached the Cowboys, including Roger Staubach, Emmitt Smith, Deion Sanders, Michael Irvin, Tony Dorsett, Mike Ditka and Troy Aikman.   The Cowboys' coaches, including Tom Landry, Jimmy Johnson, Barry Switzer and Bill Parcells, have added to the team's superstar stature, building a winning franchise and nationally-known brand.  Current coach Jason Garrett and quarterback Tony Romo are spearheading the Cowboy's current playoff quest.
The team is also known for its innovative marketing; the team was first to introduce cheerleaders and Spanish-language broadcasting.  The Cowboys' rivalries are equally well-known, especially the team's long-standing grudge match against the Washington Redskins.  Even when the Cowboys are not playing up to their potential, the team makes headlines.  Happily for Dallas fans, the Cowboys have won many more games than they have lost.
Which wines would you choose to pour for a Dallas Cowboys fan?
Cowboys owner and General Manager Jerry Jones is known for his love of fine wines and for his enthusiasm for wine tasting.  In fact, former Cowboys coach Barry Switzer credits Jones with inspiring his own love of wine.  Switzer recently opened Switzer Family Vineyards in California's Napa Valley.  In partnership with Napa Wine Company's Andrew Hoxsey, Switzer plans to make small batches of Cabernet Sauvignon for distribution to Oklahoma, Texas, Arkansas and nearby markets.
Two former Cowboys, one an owner, one a player, have also become winemakers.  Former Cowboys part-owner Craig Hall and his wife Kathryn own HALL Wines.  HALL operates two wineries in Napa Valley, HALL St. Helena and HALL Rutherford.  Both are open for tours by reservation only; Hall St. Helena is also open for tastings.  HALL St. Helena was the first winery in California to earn LEED® Gold Certification.  HALL 2008 "Kathryn Hall" Cabernet Sauvignon was #2 on Wine Spectator's "Top 100 Wines for 2011" and earned a rating of 93+ points in Robert Parker's annual review.  Expect to pay about $90 per bottle for this top-rated wine.  (Tip: Some HALL wines are available to Wine Club members only.  Club members also receive special discounts throughout the year.)
Former Cowboys quarterback Drew Bledsoe has also moved from the football field to the vineyard.  He opened Doubleback in his native Walla Walla Valley, Washington, in 2008, one year after planting his first Walla Walla vineyard.  In collaboration with Consulting Winemaker Chris Figgins, Bledsoe has created Doubleback Cabernet Sauvignon and Drew Bledsoe Signature Series Stolen Horse Syrah.  All releases have sold out quickly; if you can find a bottle of Doubleback 2008 Cabernet Sauvignon for sale, you will pay $80 or more for it.  Doubleback sells over half of its wines to mailing list members and invites members to its annual wine tasting event.  The winery is not open for tours or tastings.
Of course, many Cowboys fans live in or near Dallas.  For them, the Dallas Wine Trail  offers an opportunity to visit four Dallas wineries: Calais Winery, FUQUA Winery, Inwood Estates Vineyards and Times Ten Cellars.  Calais Winery produces Texas wines using traditional French methods.  FUQUA Winery focuses on creating high-quality wines from grapes sourced from around the world.  Inwood Estates Vineyards creates wines from grapes grown in in its Yoakum County and Hunt County, Texas vineyards as well as blended wines from Texas-grown and American-grown grapes.  Times Ten Cellars operates wineries in Dallas and Fort Worth and creates wines from grapes grown in its Cathedral Mountain Vineyard in Alpine, Texas and from California-sourced grapes.  All four wineries offer tastings and sponsor special events throughout the year – perfect opportunities to celebrate a Dallas Cowboys victory.