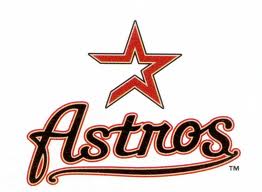 What's an appropriate wine to serve at a Houston Astros themed party? What wine would be a good gift for a hard core Astros fan?
The Houston Astros team started its Texas baseball adventure as the Houston Colt .45s, definitely an appropriate name for a team from the Lone Star State.  Founded in 1962, the Colt .45s changed their name in 1965 when the team took up residency at the high-tech Houston Astrodome.  Highlighting Houston's connection with the space program, the Colt .45s became the Astros.  Fortunately, the team did not change its name when it moved again to newly-built Enron Field, now known as Minute Maid Park, in 2000.
Although the team has never won a World Series, the Astros have been in the playoffs eight times, capturing the National League pennant in 2005.  Over the years, the Astros have based their successes on a roster that included strong pitchers and good, consistent batters.  Famed pitchers Nolan Ryan, Roger Clemens, Son Sutton, Andy Pettite, Jim Umbright, Mike Scott and Larry Dierker have all worn the Astros' uniform, as have sluggers Sonny Jackson, Eddie Mathews, César Cedeño, Jeff Bagwell, Craig Biggio, Jimmy Wynn and Lance Berkman.
Unfortunately, in the years since the 2005 pennant victory, the Astros' fortunes began to decline exponentially.  In 2006, Clemens and Pettitte left the team, and the Astros did not renew Jeff Bagwell's contract.  The following year, Craig Biggio retired.  Subsequently, the Astros' management made a series of trades and roster changes designed to bolster the team's farm system and trim the payroll.  The Astros finished the 2009 and 2010 seasons below .500, and the 2011 season was the worst in the team's history.
Astros fans, big-hearted Texans that they are, have stuck by their team, although attendance has declined in losing seasons despite the amenities at popular Minute Maid Park.  The team's rivalry with the Texas Rangers continues to draw fans to the annual Lone Star Series.  Houston Astros fans have a reputation for loyalty and friendliness, and it is difficult to imagine them ever giving up on their team.
Given the Astros' recent slump, which wine would you pour for a Houston fan who might need cheering up?
I would recommend a wine from the Southeast Wine Region of Texas, the wine-producing region that surrounds the city of Houston and extends almost all the way to San Antonio and Austin in the west.  There are several wineries that are only 90 minutes' drive or less from downtown Houston.  An Astros fan devoted to the team in spite of its setbacks and losses would probably enjoy trying an award-winning wine from the local area.
Circle S Vineyards is just 19 miles from Houston, in Sugar Land.  You won't see any grapevines when you visit – the Circle S Texas vineyard is in Centerville, and the owners also have a vineyard in Tuscany – but once you are inside, you won't notice the difference.  Owners Dave and Helen Stacy want so much for their visitors to feel at home at the winery that they have built "living rooms" in the winery's public spaces.  Visitors can relax, chat, read and enjoy a glass of Circle S Vineyards wine.  If you're feeling a bit more energetic, you can sign up for a tour or a wine class.  Circle S Vineyards 2009 Barbera won gold at the 2011 Lone Star International Wine Competition.  It retails for $32 per bottle.  If you are looking for something a bit more Texan, try a half-bottle of Circle S Vineyards Jalapeño Wine.  This unusual wine, which sells for $17, won a gold medal at the 2003 WineMaker Amateur Wine Competition, and is very popular with repeat customers.
Haak Vineyards and Winery is also just a short drive from Houston.  Santa Fe is located about 25 miles from downtown Houston.  Owners Raymond and Gladys Haak have been growing grapes in Texas since 1969, and now specialize in the Blanc du Bois hybrid grape variety.  Raymond and winemaker Nadia Hetzel do make wines from other varietals, but the 2010 Haak Vineyards Sweet Blanc du Bois and 2010 Semi-Sweet Blanc du Bois are already bringing home the gold.  Each sells for about $15 per bottle.  Haak Vineyards also makes the only commercial Madeira wine in Texas, and the 2006 Haak Vineyards Madeira Jacquez, which retails for $40, has won critical acclaim in the U. S. and the U. K.  If you visit the winery, be sure to check the events calendar before you choose your date.  Sunday concerts are offered during August, September and October, and special dinners and events are planned throughout the year.
Messina Hof Winery is more than just a winery and tasting room; it's a destination.  Paul and Merrill Bonarrigo have created a resort that offers a restaurant, bed and breakfast inn, wine bar and Guest Center.  Messina Hof hosts special events ranging from wine classes to chocolate tastings to tailgate dinners.  As you enjoy the luxury of a visit to Messina Hof, don't forget to try a few of their award-winning wines.  The 2010 Messina Hof Riesling Merrill's Vineyard won gold at the 2011 Lone Star International Wine Competition.  It sells for about $14 per bottle.  You'll pay a bit more, around $22, for the 2009 Messina Hof Bell Brothers-Merrill's Vineyard Zinfandel, another recent gold medal winner.  Messina Hof is opening a second resort location in Gillespie County, part of Texas Hill Country, in late 2011.
Saddlehorn Winery is about as Texan as you can get.  Located near Washington-on-the-Brazos State Historic Site, where the Texians wrote their declaration of independence from Mexico and formed the Republic of Texas, Saddlehorn Winery's bright red winery building is cheery and welcoming, with Texas flags and artifacts on the tasting room's walls.  The vineyard is planted in Blanc du Bois and Black Spanish (Lenoir) grapes; Saddlehorn sources other varietals from vineyards in California.  The Saddlehorn Winery 2010 Blanc du Bois Washington County sells for about $19 per bottle; Saddlehorn also produces a semi-sweet and a "dulce" (sweet) Blanc du Bois.  The 2009 Black Spanish Washington County retails for $19.  If you prefer a sweet Black Spanish, keep your eye on Saddlehorn Winery's release schedule.  The most recent release of Black Spanish (Sweet) sold out.