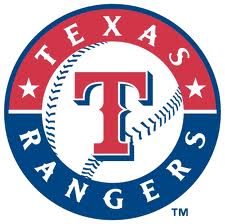 What's an appropriate wine to serve at a Texas Rangers themed party? What wine would be a good gift for a hard core Rangers fan?
 If you've ever met a native Texan, you already know that residents of the Lone Star State love their state, its history, its culture and, especially, its sports teams.  Although the Texas Rangers are a transplant to the Lone Star State – the team began its Major League Baseball existence as the expansion Washington Senators team in 1961 – residents of the Dallas, Fort Worth and Arlington metro areas have learned to love their baseball team.  Named for the world-famous Texas Ranger Division of law enforcement officers founded by Stephen F. Austin, the Rangers baseball team has transformed itself from losing transplant into a winning franchise.
The Rangers have always done things up in Texas style – big names, big-ticket players, big ambitions – and it's no wonder that the team's all-time roster includes some of the brightest lights in baseball.  Charlie Hough, Ruben Sierra, Goose Gossage, Gaylord Perry, Alex Rodriguez, Mark Teixeira and Nolan Ryan, current Controlling Owner and Team President, have all worn the Rangers uniform.  The team's current roster includes outstanding hitters and pitchers, and the Rangers' farm system is widely considered to be one of the best in Major League Baseball.  The Rangers have hired their share of legendary managers, too, including Whitey Herzog, Billy Martin, Ted Williams, Buck Showalter and revered manager Johnny Oates, whose number was retired by the team.  With no-hitter king Nolan Ryan as the current Team President, Rangers fans have high hopes for the future.
Wine in Texas
With eight Viticultural Areas, 220 wineries and a winemaking history that dates back to the days of Spanish colonization, Texas is the fifth-largest wine producer in the U.S., according to 2009 statistics.[1]  Texas growers have planted vineyards in almost every part of the Lone Star State.  In fact, a Texan's research into native rootstocks saved European rootstocks from the devastation of phylloxera.  Thomas V. Munson, a horticulturist who planted experimental vineyards in Denison, Texas, developed rootstocks which European wine growers could use with their Old World varietals, thus saving the European wine industry from complete devastation.  Munson's work earned him the French Legion of Honour in 1888.
Wines for Rangers Fans
For baseball fans from the Dallas-Fort Worth metroplex, consider pouring a Dallas or Fort Worth wine.  You'll find winemakers in both Dallas and Fort Worth, in spite of – or perhaps because of – the area's urban atmosphere.  Winemaking is a burgeoning industry in Texas, with 220 wineries in operation as of this writing.  Why not celebrate a Rangers' victory with a truly local wine?
Dallas – Fort Worth Wineries
In Texas, there's almost always a way to realize your dreams.  Winemakers have found Dallas and Fort Worth to be very wine-friendly cities, just as the Texas Rangers have been embraced by baseball fans around the state.
Dan Gatlin's Inwood Estates Vineyards reflects his love of viticulture and research.  He planted his first grapes in 1981.  Several vineyards and 30 years later, Inwood Estates remains at the forefront of Texas viticultural research.  Gatlin's wines reflect his strong commitment to traditional winemaking practices.  Inwood Estates' grapes come from Newsom Vineyards in Yoakum County, Texas; the grapes must be field-crushed at harvest time.  Gatlin follows French traditional methods and fully cellars his wines.  The results speak for themselves: Inwood Estates' 2008 Palomino-Chardonnay, a unique blend, retails for $60 per bottle, while a bottle of 2008 "Cornelious" Reserve, made entirely from Texas-grown tempranillo, sells for $70.
Fuqua Winery creates award-winning wines from grapes grown in Texas, California and elsewhere.  Winemaker Lee Foster Fuqua and Assistant Winemaker Courtney Key share a commitment to production of high-quality boutique wines.  Fuqua Winery offers wine education classes for beginning wine tasters and serious oenophiles as well as wine tastings and on-site sales.  The 2008 Fuqua Lodi Cabernet Franc Reserve, Vat No. 11, which earned a silver medal at the 2011 Tasters Guild International Wine Competition, retails for $50 per bottle, while the 2008 Fuqua Chardonnay Vat No. 8 sells for $19 per bottle.
Calais Winery, owned and operated by French-born Benjamin Calais, also uses French winemaking methods.  This boutique winery is also committed to environmental protection; anyone returning bottles from any Texas winery (in multiples of six) will receive a free tasting on a specific day and a discount on purchases from Calais Winery on the tasting day.  Calais names his wines after streets in his Dallas neighborhood; a bottle of La Cuvée du Commerce , a cabernet sauvignon / syrah / merlot blend, sells for $27, while a bottle of La Cuvée du Canton 2009, made exclusively from syrah grapes, retails for $22.
Times Ten Cellars offers tastings and special events at its Dallas and Fort Worth locations.  Times Ten makes wine in Dallas from grapes grown in Texas and California.  Time Ten's wines include a wide array of varietals, both red and white, as well as two blended reds, 2007 Cathedral Mountain Vineyard ($27) and 2007 Blend X Napa Valley ($14).
La Bodega Winery, a sister winery to La Buena Vida Vineyards, can easily lay claim to the most unique winery location in Dallas – the airport. La Bodega Winery has two retail / wine tasting locations in Dallas/Fort Worth International Airport, and actually makes wine right on the airport property.  Visitors to either airport location can taste La Bodega wines by the glass or buy a bottle of La Bodega Winery or La Buena Vida Vineyards wine to take with them.  In addition to traditional tastings and wines by the glass, La Bodega Winery offers small plates and an assortment of wine-related gifts.
LightCatcher Winery and Bistro, located in Fort Worth, serves up both delicious food and wines made on site.  Winemaker Caris Turpen, who also acts as lead chef, and her husband, Terry, offer lunch, dinner, wine tastings and special events at their Fort Worth bistro.  Turpen makes wines from Texas-grown grapes in very small lots and sells them at LightCatcher Bistro.  Expect to pay about $34 for a bottle of LightCatcher 2005 Cabernet Sauvignon and $26 for a bottle of LightCatcher 2009 Chardonnay.
[1] "Texas Wine Facts," Texas Department of Agrigulture.  Accessed July 18, 2011.