Christmas Gift Guide – Liquid Love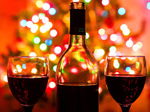 IntoWine's Guide to Christmas Wine Gifts

Shopping for holiday gifts is always tricky. Who wants what; does this size fit them; is that gluten free? This year, ditch all that and focus instead on 10 wines that cover all manner of tastes and budget, guaranteed they won't be returned, but will be shared with others.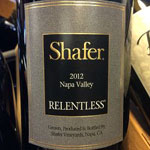 Shafer Vineyards 2012 Relentless
Syrah accounts for less than 4% of grapes grown in California, and what once held promise as the up and coming variety never really took off. Fortunately Syrah comes of age from one of Napa's well-known Cabernet producers. 30 months of aging, mainly Syrah with the addition of 11% Petite Sirah, causes this wine to exude plum, black cherry, blackberry, a brambly huckleberry and subtle smokiness. And though this is a big wine it drinks elegantly and smoothly, and Relentless proves that Syrah can be a killer wine. ($85, shafervineyards.com)

Tessa Maria 2014 Vermentino
For more than 25 years, The California Wine Club founders Bruce and Pam Boring have explored all corners of California's wine country to find award-winning, handcrafted wine to share with the world. Each month, the club features a different small family winery and hand selects two of their best wines for members.
Third generation Santa Barbara winemaker, Tessa Marie began her career by dedicating herself to Vermentino, in spite of everyone's naysaying. But her commitment to this grape shines through in the bottle with this all stainless steel fermented and aged beauty. Dry, clean and refreshing, this wine is ripe with honeydew, tangerine, lemon-lime, butterscotch, honeysuckle, a surprising viscosity and lean minerality and acidity and with just 138 cases made you need to find it quick. She also makes a sparkling version as well. ($24, tessamariewines.com)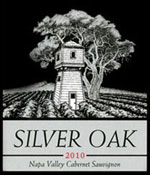 Silver Oak 2010 Cabernet Sauvignon
Silver Oak has long been a road paver for Cabernet and though other Cabs have tried to take its place, Silver Oak still retains an elegance and smoothness to Napa Cabernet that others try and emulate. Yes, there is upfront oak and the cedar notes – this is what they are known for - but underneath that, and evident after decanting, is an elegant wine with blackberry, blueberry, huckleberry making for an easy drinking Cabernet that doesn't need years to come to fruition. ($110, silveroak.com)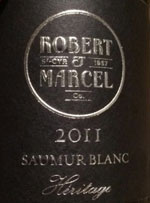 Robert Marcel 2011 Saumur Champigny Héritage
France's Loire Valley is Cabernet Franc country and from the Saumur, smack dab in the middle of the Loire, comes this 100% Cabernet Franc. Wines from Saumur are less bright and acid driven than West Valley versions, and not as intense and hefty, like East Valley iterations. An earthy rhubarb nose gives way to ripe bright cherry, blackberry, an acidity only the Loire can provide with it preponderance of limestone soils, as well as smooth tannins, and a hint of oak and leather. ($25, robertmarcel.com)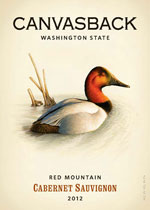 Canvasback 2013 Red Mountain Cabernet Sauvignon
From Washington State comes proof that Cabernet can become exceptional outside of Napa and Red Mountain is making a name for itself with its arid climate, hot days and cool nights. Made of predominately Cabernet with small amounts of Merlot and Malbec, this wine strikes a perfect balance of fruit, oak, with black cherry, blueberry, huckleberry and smooth tannins, followed by mild cedar and charred oak, and a pleasant acidity. ($40, canvasbackwine.com)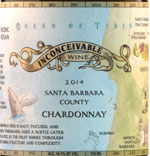 Inconceivable 2014 Chardonnay Queen of Tides
Santa Barbara has long been an idea place to grow Chardonnay given its temperate climate. This hand-picked Chardonnay was then barrel fermented and the fruit, in spite of the drought, is rich and layered, with oaky resin, tropical fruit, honey notes, smooth viscosity and a mild minerality and acidity, straddling that line between cool and warm climates examples. ($25, inconceivablewines.com)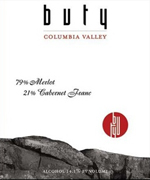 Buty 2013 Conner Lee Vineyard Merlot & Cabernet Franc
Second only to California in terms of wine production the Washington wine scene is rapidly evolving and doesn't want to play second fiddle - and this wine is one of the reasons why. Taking Merlot and Cabernet Franc and blending them is nothing new; what is new is the expressiveness of the mere 315 cases that this 2,000-foot vineyard produces. Sure you get the bramble, black cherry, pomegranate and blackberry as you'd expect, but you also get a delightful acidity you don't often get from red wines. ($45, butywinery.com)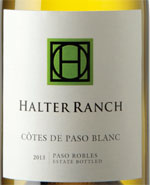 Halter Ranch 2014 Grenache Blanc
Paso Robles wants to be Cabernet country but their best overall varieties are Rhone, and the Halter Ranch Grenache Blanc will lure people away from traditional Chardonnay and Sauvignon Blanc to this under rated grape. A potent acidity lingers in the background, from the addition of 19% Picpoul Blanc, and upfront there is minerality from limestone soils, light floral characteristics, a quiet honey note, pear and quince. Without a malo lactic fermentation this stands a clean pure wine. ($28, halterranch.com)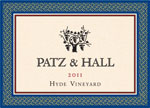 Patz & Hall 2011 Hyde Vineyard Chardonnay
Patz & Hall is well known to many wine lovers as their Pinots and Chards are universally top line examples of the respective grapes. Using native yeast, aged sur lie and whole cluster pressed this Carneros vineyard fruit results in an opulent, creamy, expansive and nearly operatic, classic Chardonnay. This is traditional rich butter, vanilla, and soft acidity, with a hint of green apple on the back palette and a soft toasted almond/honey finish and it's way too easy to drink. ($60, patzhall.com)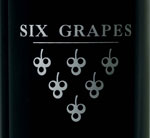 Graham's Six Grapes Port
Port seems made for the holidays and Graham's has been a Port player since 1820. Since most vintage Port is pricy, they crafted this everyday sweetie, which frankly does the job admirably and uses the same traditional Port grape varieties in the Vintage years. With candied cherry and raspberry, nutmeg and clove, and a nice little acidity, this is one of those wines where you'll realize you've had a lot in a little bit of time. It's balanced and perfect for after dinner by the fire. ($20, grahams-port.com)
Tags: