IntoWine.com asked our panel of wine experts their recommendation for one California Central Coast wine worth seeking out (but which won't break the bank):
Tucked into the sun-drenched hills of Paso Robles, the vineyards and winery of L'Aventure continue to impress. Directing the project from the soil up is Stephan Asseo, a 'renegade' vigneron who understands that incredible wine must be and can only be a truthful expression of place. Never short on sensibility, Asseo planted his warm Central Coast vineyards to Syrah, Cabernet Sauvignon, and Petit Verdot in the late 1990's and has since been reaping the benefits.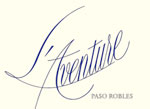 During a recent visit to the estate, I had the pleasure of tasting the 2006 L'Aventure Optimus, a blend of 50% Cabernet Sauvignon, 45% Syrah, 5% Petit Verdot. This is a big, big wine that is as friendly and approachable when young as it is soft, supple and voluptuous while it ages. If you can find it, try it. This wine frequently sells out and is highly sought after. (About $45) - Benjamin Spencer, a diploma student with the Wine & Spirit Education Trust, writes for IntoWine.com about wine from a winemaker's perspective.
-------------------------------------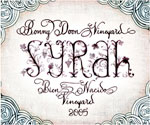 Not too long ago a friend and I took a day trip down to the new Bonny Doon tasting room in downtown Santa Cruz. I have been a longtime fan of these wines, and fondly remember drinking many a bottle of Pacific Rim Riesling with sushi back in the early nineties. What a pleasure for me to discover that these folks are still making deliciously pleasurable and even more profound wines some fifteen years later.  Although I tasted through a range of delicious (some biodynamically produced) wines, a real stand out for me was the 2005 Bonny Doon Bien Nacido Syrah. Intensely concentrated with all the good stuff I love so much about young syrah is here in spades, with Violets, blueberry, a bit of pepper and a hint of moist earth up front. However great acidity and a fine tannic stucture (think of a perfect steeped cup of black tea) ensure that this wine will age gracefully as well. What an absolute delight to discover this Central Coast syrah. I believe that this wine might only be available via the Bonny Doon website or tasting room, however I certainly think it's one delicious wine worth seeking out! - Mulan Chan, Rhône and French Regional Buyer, K&L Wine Merchants
-------------------------------------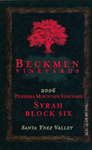 California's Central Coast spans three counties and well over 500 wineries, therefore it's difficult to select a single wine that outshines the majority. But in Santa Barbara, Beckman Vineyards has consistently produced an excellent array of wines. Their 2006 Purisima Mountain Syrah Block Six ($50) is another stellar syrah coming from Purisima Mountain, one of their well-known sites that is farmed entirely biodynamic. The nose is pure sweet cherry and rich blueberry with oak and plum filling out the background. The plush wine hits the mouth and instantly there is the jammy fruit and acid up front, but with a strong mid and back palette that hugs the mouth and lingers like a lonely kid at a birthday party. Then the complexity hits you, and flavors of paprika, pomegranate and a wisp of tobacco charm you. The Beckman team has long made a strong portfolio of wines and their syrahs are becoming increasing difficult to beat. - Michael Cervin, Wine Judge, Restaurant Critic, and IntoWine Featured Writer
-------------------------------------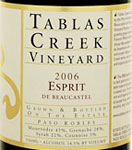 Any of the Rhone-style wines offered by Tablas Creek Vineyard near Paso Robles.  We especially like the Esprit de Beaucastel red and white blends, and their less expensive siblings, the Cote de Tablas red and white blends.  The bottlings from this producer have demonstrated the virtues of producing Rhone-style wines in California's Central Coast. - Suzanne Reifers & Alfred Judd, IntoWine Featured Writers
-------------------------------------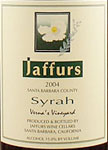 My favorite wine region in California is not Napa or Sonoma. It is the Central Coast and more specifically the Rhone varietal wines (Syrah, Grenache, Mourvedre, etc.) made there. One of my favorite producers is Jaffurs Wine Cellars. Run by Craig Jaffurs, they make a variety of wines.  His team including Dave Yates and Matt Brady are some of the nicest people in the wine business. That's fine, but if they didn't make great wine, so what?  These days, I keep telling all my friends about Jaffurs Syrah. The 2007, available for around $25 or less is phenomenal and better than many wines at two to three times the cost. This is just another in a long line of great values in their basic Syrah. If the 2007 is sold out, then wait for the 2008, I am sure it will be good too. For a few dollars more, their single vineyard Syrahs (as well as their other wines) do not disappoint. The chance to recommend such an outstanding wine at this price point is rare. - Loren Sonkin is an IntoWine.com Featured Contributor and the Founder/Winemaker at Sonkin Cellars.