We're sorry, this video is not available rnow. Please check back later.
In this episode of IntoWineTV, host Lisa Kolenda and wine experts Edward Ruiz, Cezar Kusik, and Bartholomew Broadbent convene at one of San Francisco's finest restaurants, Incanto, to taste and discuss Sparkling Wines.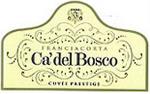 Theme: Sparkling Wines
Wine: Ca' del Bosco Cuvee Prestige NV ($49.99)
Find Ca' del Bosco Cuvee Prestige NV
Varietals: 75% Chardonnay 15% Pinot Nero 10% Pinot Bianco        
Alcohol: 12.5%
Region: Franciacorta region of Lombard, Italy
- Upcoming IntoWineTV Video Themes
- Wine producers and distributors: Find out how to get your wines included in our next session. More info...
Background: Ca' del Bosco is on the leading edge of the exciting new wave of Italian wine producers, making absolutely top-quality sparkling and still wines. Maurizio Zanella founded the winery in 1968, and dedicated himself to distinguishing the sparkling wines of Franciacorta. The reviews are in, and Ca' del Bosco is, as Hugh Johnson puts it, "One of Italy's best sparkling-winemakers." The winery owns more than 230 acres in the region, with vineyards planted to Chardonnay, Pinot Bianco, Cabernet Sauvignon, Cabernet Franc, Merlot, Pinot Nero and other indigenous Franciacorta grapes. Ca' del Bosco's reputation for sparkling wines has been secured by the excellence of its cuvées. Situated among the gentle hills of Brescia, south of Lake Iseo, the Franciacorta region of Lombardy and its neighboring towns were historically better known for their production of firearms than wine. Maurizio Zanella has changed all of that and his talents have placed Franciacorta on the map of quality Italian wine regions. Zanella has worked to ensure the word "Franciacorta" would indicate a specific type of sparkling wine from a specific region, and would not be confused with "methode champenoise" or "spumante." In 1995, his dream came true and the sparkling wine of Franciacorta was named a D.O.C.G. to be marketed as "Franciacorta." Since the new D.O.C.G. standards require a minimum of two years aging before release, the first Ca' del Bosco Franciacorta D.O.C.G. were released to the international market in 1997. Today, the winery's sparkling wine production available in the U.S. includes six Franciacorta D.O.C.G., including the Brut NV, Dosage Zero and Cuvée Annamaria Clementi.
Experts:
Edward Ruiz, Wine Director at San Francisco's Incanto Restaurant. 
Cezar Kusik, Fine Wine Specialist, Fourcade & Hecht Wine Selections.
Bartholomew Broadbent, CEO of Broadbent Selections. Bartholomew was named as one of the "fifty most influential people in the wine world" by Decanter Magazine. He is also widely considered to be one of the world's foremost authorities on Port and Madeira. Learn more about Bartholomew Broadbent.
Location: Incanto Italian Restaurant & Wine Bar, Situated in the heart of one of San Francisco's most charming residential neighborhoods, Incanto's rustic Italian setting, with its handcrafted stone, antique brick and woodwork, 16th century Latin parchments, and private dining room dedicated to poet Dante Alighieri, provides a uniquely warm and inviting dining environment.
Incanto's daily-changing menu honors old-world traditions including house-cured meats, unusual regional pastas, fresh local seafood and a commitment to sustainably grown and harvested produce. Incanto's award-winning wine program features one of the most diverse Italian wine lists in the United States and an ever-changing lineup of more than twenty wines by the glass, half-glass, half-liter, and flight.