IntoWine asked our panel of experts to share their recommendations for the best wine to pair with stilton blue cheese: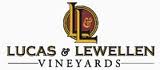 Many people think Stilton is blue, but it's not. A nuttier, more mature taste, Stilton needs a special wine. The Lucas and Lewellen Late Harvest Viognier ($24) perfectly matches the pungent Stilton's texture and strong notes. Late harvests often beat up any food they're around, too much. But the Lucas and Lewellen is soft, slightly floral nose, mild RS and soft acidity works in concert with the blue to allow it to express itself with the wine pulls back some of the potent flavors with a feminine acidity and honeysuckle flavors. A match made nearly in heaven, these two are like proverbial peas in a pod. - Michael Cervin, Wine Judge, Restaurant Critic, and IntoWine Featured Writer
----------------------------------------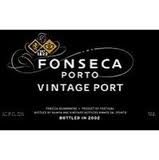 The best wine to pair with stilton bleu cheese is the classic matchup of vintage port.  Vintage ports are more often being made in a style that makes them more accessible.  Back in your grandfather's day, these wines needed at least 20 years in the cellar and did better with 30 or more years.  Now, they drink better with ten years but can be drunk on release with a long (say 12 hours) decanting.  In my opinion, the three top vintage ports are Fonseca, Taylor's and Grahams.  Grahams can be a bit sweeter, and Taylor's is less consistent.  I am recommending a bottle of Fonseca Vintage Port.  The older the better, but even it is young, just give it a good long day in the decanter and enjoy. - Loren Sonkin, IntoWine.com Featured Contributor and the Founder/Winemaker at Sonkin Cellars.
----------------------------------------

Taurino Le Ricordanze I'd be the first to admit Italy is my last resort for Semillon and Riesling blends. And while I'm confessing, I'd probably say a late harvest, or Passito from the Salento region would have its doubts in my mind as well. But when my lady uncorked this delicious souvenir from Italy it blew our minds.  Reminiscent of the classic Italian dessert wine, Vin Santo, the Le Ricordanze from Taurino exhibits an intense bouquet of raisins and figs and finishes with a combination of tangy honey and crisp minerality. We couldn't help ourselves and ran out for Stilton. The result was a dreamlike state of silky rich cream and visions of the limestone caves of the Southern Adriatic. - Michael Whitehead, IntoWine Featured Writer