IntoWine asked our panel of experts to share their best pinot noir recommendations (for the money):
Finding a good, value-priced Pinot Noir—i.e., for $20 and under--has been a real challenge over the past decade, when the demand for Pinot Noir grapes has driven up the price growers charge to producers, leading to higher and higher consumer prices. Significantly lower yields in vintages like 2010 and 2011 haven't helped either. And although a lot of Pinot Noir has been planted each year since the Sideways phenomenon made the grape the wine world's hottest commodity, those plantings and the speed with which they get mature enough to be the source of wine (minimum three years) have still lagged behind demand.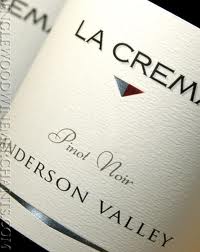 The best sources for Pinots at this price level in California have been La Crema (their Monterey appellation bottling is usually $20 or less) and Cambria Estate Julia's Vineyard Santa Maria Valley ($20 or less). The lowest priced, decent Pinot Noir I've tasted from the State in the last few years has been the Mark West, simply a California appellation, for about $11.
The real value source for characterful Pinot Noir these days, however, is New Zealand. They can be a bit more of a challenge to find on U.S. shelves, but are well worth the hunt, for both quality and value. Some of the best recent releases I've tried, that can be had for $15 to $20, are from Coopers Creek (I especially loved their Razorback bottling from Central Otago), Saint Clair, Stoneleigh, Te Kairanga and Wither Hills. You'll find a delicacy, lightness and good acidity in these Kiwi Pinots that make their value pricing no contest when compared to similarly priced domestic Pinot. - Richard Jennings, IntoWine.com Featured Contributor and the Founder RJonWine.com
----------------------------------------
Mission Point's Pinot Noir is an impressively structured wine for less than 10 bucks. Deep and rich, undoubtedly with a dash of syrah, there is a lot of blackberry, blueberry and boysenberry and a mild acidity. This is not a light delicate pinot either, nor is it burdened with too much deep fruit, but a deftly balanced wine that is almost unbelievable for the price tag. This surprisingly satisfying Pinot Noir from the California Central Coast will make you happy you spent so little for so much. - Michael Cervin, Wine Judge, Restaurant Critic, and IntoWine Featured Writer
----------------------------------------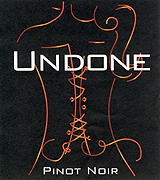 Pinot Noir is a notorious wine for several reasons. For the grower, it is difficult and finicky wine grape to grow. For the winemaker, Pinot Noir can be a fragile wine to make. The consumer's cost for Pinot Noir – really good Pinot in particular – is often therefore greater than many other wines. So where is a really good Pinot Noir for the money? Look no further than … Germany …  The Undone Pinot Noir is vibrant, fresh, and quite enjoyable. For about $10, 'Undone' navigates the hallmark seductive aromas and fruit of the Pinot Noir variety by fermenting the wine in stainless steel. The wine is not aged in oak, nor is it sealed with a cork. It is, in other words, the undoing of what Pinot Noir has become – a serious and costly endeavor for everyone.– Ben Spencer is a diploma student with the Wine & Spirit Education Trust and an IntoWine Featured Writer.
----------------------------------------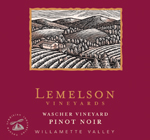 Pinots tend to be painfully overpriced these days so to find a good one under $20 isn't easy task. I've tasted the Lemelson Six Vineyards PN from Oregon's Willamette Valley last week and was impressed. It was their basic cuvee as opposed to their single vineyard wines which are pricier. Elegant yet flavorful and with the alcohol level not exceeding 14% the wine makes a great food companion. I'm going to throw in another PN into the mix. Maybe not the best value for over $20 a bottle but the wine was exquisite; Figge Cellars from Santa Lucia area. Luscious, rich, and sexy. Those who are not afraid of bold flavors in their wines should look it up. It's worth it.  - Cezar Kusik, IntoWine Featured Contributor