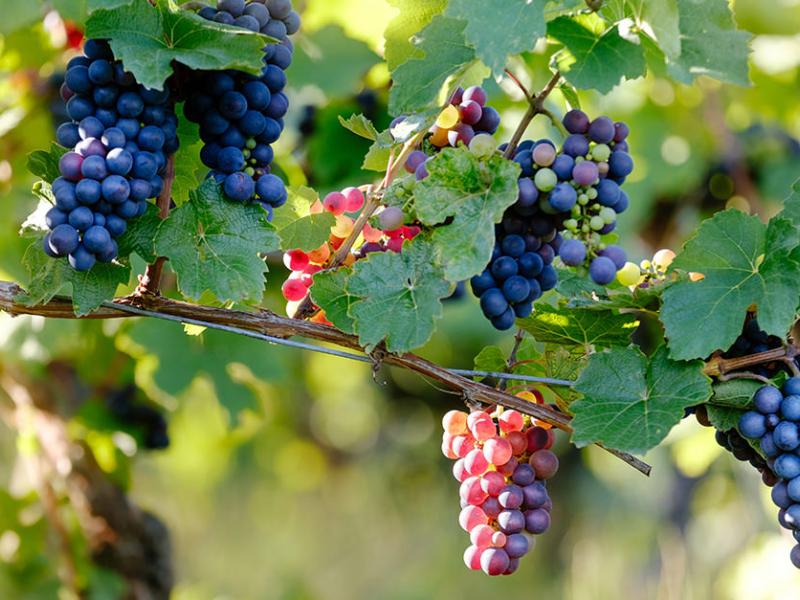 In California the best-known Pinot Noir producing area is, by far, Sonoma's Russian River Valley. In Oregon it's the Willamette Valley. The Willamette has just under 16,000 acres of Pinot Noir planted. The next most planted grape here? Pinot Gris, with less than 4,000 acres, so Pinot Noir is clearly dominant. But Pinot Noir only was planted in Oregon in 1965. By contrast the Russian River Valley saw Pinot Noir in the ground in the mid 1850s.
Stylistically the Pinot Noirs from these two powerhouse regions are very different. But who makes it better? Clonal selection is widely used in both regions and many Pinot's are clone specific, using that data on their labels. For the average consumer that might be meaningless. But for Pinot lovers, site and clone can be major triggers both for and against buying that particular wine.
Nicole Hitchcock has been winemaker at Sonoma's J Vineyards since 2015. In looking at both regions she believes that the quality of a Pinot Noir vineyard site generally outweighs clonal selection. "If a vineyard site is ideal from a weather and geography standpoint, a decent Pinot Noir can certainly be produced even with clones that are not ideal. However, there are many other factors to consider that will impact quality: rootstock selection, trellis type, vineyard aspect, and cultural practices. When clonal selection, vineyard design, and farming practices are mismatched, it becomes difficult to produce a good wine with a finicky varietal like Pinot Noir. Thoughtful clonal selection for a given site can provide the foundation for producing awe-inspiring Pinot."
For Aaron Lieberman, winemaker at Iris Vineyards in the Willamette, Pinot isn't a walk in the park. "This grape challenges me every year to reconsider my winemaking techniques because of the considerable vintage variation we encounter in the Willamette Valley. Pinot Noir is extremely versatile both as a grape and as a wine and at Iris we make red, rosé, sparkling white, and sparkling rosé wines from Pinot. Each of these wines can be enjoyed with a wide range of foods or on its own. Willamette Valley Pinot Noirs are distinct from those of other regions because of the combination of our climate, soils and winemaking style that has been developed here over the last 50 years." 
Soil is also on the mind of Cuvaison winemaker Steve Rogstad in Russian River. "It is Pinot Noir's super power to make amazing wines that are driven by the place they grow in. This chameleon-like ability to take on its environment allows for many styles of Pinot to emerge, from wines with power and opulence to elegance and shimmering acidity and a range of expressions in between. Understanding this, winemakers have steered from trying to make the 'best Pinot Noir in the world' to making the best Pinot Noir from their appellation, which may be as small as a single vineyard! Techniques used in making Pinot Noir are then adapted to the place rather than a one way fits all approach."
Nicole Hitchcock believes there are three primary characteristics that set the Russian River Valley apart from other growing regions: latitude, climate, and geography. "Given that the Russian River Valley is situated north of Monterey/Santa Barbara and south of the Willamette, its arc of sunlight distinguishes it from other regions," she tells me. "Hours of sunlight during the growing season fall in between the other regions, allowing for comparatively moderate conditions and duration of the season." While Monterey and Santa Barbara experience drier growing seasons, she says, the Russian River Valley and Oregon tend to be wetter. "Russian River Valley and the Willamette have similar levels of annual precipitation, however the Russian River Valley tends to have less rainfall during the growing season, resulting in lower disease pressure and optimal ripening conditions." This warmth lends characteristics of riper fruit notes, fleshier mouthfeel, and palate weight, she believes. "There is an incredible amount of geological and climatic diversity in the Russian River Valley, such that even within the AVA, Pinot reflects a multitude of personalities. In very general terms, classic RRV Pinot can exhibit notes of black cherry, wild strawberry, cola, earth, and smoke. However, depending upon where Pinot is sourced within the RRV, it will express itself in very different ways."
The same sentiment is true for Argyle Winemaker Nate Klostermann.  "At the 45th parallel here in Oregon, we have long summer sunlight hours combined with cool temperatures at the beginning and end of the growing season. During the summer months, we capture sufficient heat to ripen Pinot Noir during the day while promoting freshness and vibrant acidity through cool ocean breezes at night. Vineyards located on gently sloped hillsides of both volcanic and marine sedimentary soils allow the fruit to shine with elegance and purity, protected by the Coast Range to the west and the Cascade Mountain Range to the east."
Virginie Boone, Contributing Editor for Wine Enthusiast covering Napa and Sonoma sees Pinot in the context of a neighborhood, whereby each street is different than your neighbor's street. "An area like the Middle Reach, where the famous Westside Road is, is just outside of Healdsburg and relatively warm. The Pinots made from here tend to reflect that, offering more lushness in texture, quite a bit of length and body, and bold opulent black fruit with a hint of cola spice." Compare that with a much cooler neighborhood of the Sebastopol Hills she argues. "This is about as cool as it gets and the wines reflect that. They're way more exotic, savory in Asian spice and crisp in acidity, with tons of black tea, dried herb and almost crunchy red fruit. It's almost like you can taste the ocean fog in them." Both Russian River Valley and Willamette Valley excel in their diversity, and that is part of Pinot Noir's allure. From the outside you can see the RRV and WV as simply big regions, however as you dig deeper you realize it's a million small plots of differing soils, micro-climates and farming techniques, the ideal situation for Pinot Noir. And frankly, there is no one signature Pinot Noir style.
Wayne Bailey, founder and winegrower of Youngberg Hill Vineyards in Oregon, sees diversity reflected in all the great Pinot regions. "In my mind, Willamette Valley Pinot Noirs are the perfect balance of fruit (like California), savory flavors and acidity (like Burgundy), and tannic structure (California). As a result, Willamette Valley Pinots are very versatile for every wine drinking occasion whether it be a casual glass of great wine, at a dinner party, or for a special celebration. And the variety of styles and characteristics across the different AVAs provides opportunities to find a wine that will meet the desires of the Burgundy wine collector, the California Cabernet lover, and everyone in between." Two regions, two states, a million differences, and Pinot Noir shines in both. SO venture outside of your traditional wine parameters and see what Pinot Noir works best for you.
Pinots to Consider:
Russian River Valley

Inman 2016 Sexton Road Ranch Pinot Noir
This Pinot is a bright, aggressive wine that showcases acidity, mature red raspberry, blueberry and strawberry fruit, with a weighty tobacco, fruit-compote richness. This is a rich, vibrant wine, less of the traditional "feminine" side, and more robust, more stalwart and confident. This opulence means that is has more variables in terms of food pairing as well. ($68)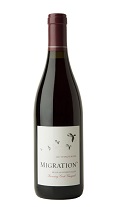 Migration 2017 Running Creek Vineyard, Russian River Valley
Coming from a dry farmed vineyard this is that opulent Pinot you hope for, one that offers depth, richness and structure. 10 months aging in French oak barrels (40% of which were new) leads to ripe cherry, strawberry, blackberry, pomegranate and raspberry, along with a savory finish, this is a big Pinot, a more expressive and unapologetic style with riper flavors.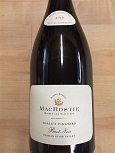 MacRostie 2016 Pinot Noir, Thale's Vineyard
This vineyard, located in the northern end of RRV is a little cooler than the southern part, which helps gives amazing structure to this wine. This is a soft, elegant wine subtly full of raspberry, cherry, blackberry with back notes of whispers of cola, tobacco and pomegranate. It's not a dominant wine, but one that balances its various elements.
Willamette Valley

Lenne 2016 South Slope Select Pinot Noir
Lenne Wines all come from a 15-acre estate vineyard near Yamhill, Oregon. Using clones Pommard, 115 and 114 this is what Willamette Valley is known for: earthy, vibrant fruit and black cherry, blackberry with light notes of tobacco, almond and pomegranate, concentrated into a robust wine.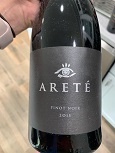 Iris Vineyards 2015 Arete Pinot Noir
Full of black cherry, subtle notes of earth, toasted almond, blackberry, sweet vanilla, rich and lush, there is a wildly enjoyable and drinkable wine suitable for even non-Pinot lovers. Using clones Pommard, Wadneswil and 115 it offers.

Penner Ash 2016 Willamette Valley Pinot Noir
Penner Ash offers a number of site specific Pinots. This bottle is a great overview of the Valley itself, offering richer, more earthy notes of black cherry, blackberry, blueberry and macerated strawberry, this fills the palate with deep fruit, holding for lengthy finish. The oak supports the wine but allows the fruit to be the main component.