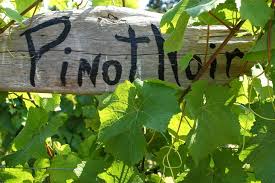 California has actually been making outstanding wines from the Pinot Noir grape for a long time.  Sure, not long in the Burgundian sense but going back at least to the middle of the last century there were good bottles of Pinot Noir being produced in California.  Not many to be sure, but there were some.  Starting slowly, in the 1990's, and then exploding when the movie Sideways came out, there are now more and more offerings of good to excellent Pinot Noir being produced in California.
Burgundy, France is the ancestral home of Pinot Noir.  Many aficionados of Burgundy wines love to proclaim that it is the only place that great Pinot Noir can be made.  Nonsense!  These same arguments used to be made about Cabernet and Bordeaux.  Now, only a closed minded snob would not admit that California makes Cabernets as good as or better than anywhere in the world.  Well, the same thing can be said about Pinot Noir.  Put the wines in a brown bag and even savy wine collectors can confuse Burgundy, California and even Oregon or New Zealand. 
California is a big place where the wineries produce wines in many styles based on climate, soil and the goals of the winemakers among many other reasons.  There are wines being made that take advantage of that sunshine and exuberance.  These can be delicious and now, with the benefit of 25 or more years in the bottle, we can see that these wines age wonderfully.  There are also wines being made in what is sometimes called a "Burgundian" style.  I dislike that term as it often is just being used as a euphemism for less fruit, less ripeness and less alcohol.  Yet, there are fantastic wines being made in a more elegant style.  And, there are middle of the road styles that attempt to garner the best of both worlds. 
The truth (as I see it anyway), is that California makes some horrible examples of Pinot Noir.  So does Burgundy and just about every other place that grows the grapes.  They also make some that are as good or better that anywhere else in the world.  Like most wine regions, vintages do matter in California, but if you really want to find the best wines, find the best producers and buy from them.  Below is my list of the top ten Pinot Noir producers in California.  Of course, there is always room for debate and I do list some honorable mention candidates as well.  There are many other producers whom I do not name.  If you find one that you like, I would love to hear your comments.  Either way, when you find a producer you like, by all means, keep drinking!
Marcassin
If pressed to name a "cult" winery producing Pinot Noir, this would be it.  This is owned by famed winemaker Helen Turley and her husband John Wetlaufer, a famed viticulturist in his own right.  The winery was founded in 1992 and in 2010, they moved into their own newly constructed winery.  In the past, they have used other vineyards, but now they only make fruit from their eponymous vineyard.  Almost impossible to find, unless you are on the mailing list or pay $200+ on the secondary market.  The wines are made in a "cooler climate" style yet they are not thin, weedy or green.  They have wonderful fruit and drink well on release.  Yet, the real beauty is to let them age.  They are complex with a richness and depth that belie their cooler climate vineyard.  New or old, if you see a bottle for sale that you can afford, go for it.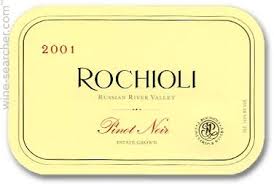 J Rochioli Vineyards & Winery
If I had written this article in 1999, this might have been included as a cult winery.  While perhaps no longer thought of in that way, it still is producing some of the top Pinot Noirs in California.  Joe Rochioli has been growing Pinot Noir since the 1970s.  In fact, it was early California producer Williams-Selyem who really made the vineyard famous.  The Rochioli label itself has been around since the early 1980's.  They make several different bottlings from their fruit.  All of them are excellent.  Their basic bottling can be found at retail, but to get the single designate wines, one must be on their mailing list or purchase thru the secondary market.  My personal favorites have been the West Block and the River Block offerings.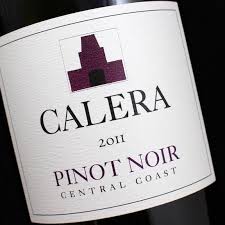 Calera Wine Co.
One of the real pioneers in the modern California Pinot Noir movement.  The winery dates back to the mid-1970s.  Josh Jensen is the man behind the movement choosing to grow his vines on limestone soil found about 50 miles southeast of San Jose.  These Pinots are consistently referred to as Burgundian in an attempt to complement the wines.  To me, these are gorgeous California wines that achieve ripeness and deliciousness without being exuberant or over the top.  Typically, they do need some time to really develop as they are sometimes a bit reticent on release.  Calera uses half a dozen different vineyards although my favorite is the Jensen vineyard.  The wines can often be found at retail or thru the winery's web site.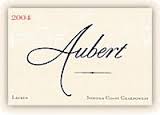 Aubert
If there is another Pinot producer that approaches "cult" status in California, it would be Aubert.  This is the project of Mark and Teresa Aubert.  Mark Aubert is a winemaking legend in Napa.  He apprenticed under Helen Turley before taking over for her at Peter Michael.  His resume also includes many of the big name Cabernet producers in Napa.  He founded Aubert as a winery in 1999.  They excel in producing Sonoma Chardonnays and Pinot Noirs.  Aubert makes four different Pinot Noirs.  While they are larger scaled Pinots, they do not come off as jammy or monolithic.  To me, this is because they are balanced.  They don't rely on under ripe fruit or low alcohol levels to achieve balance.  Rather, the wines have great acidity and concentration.  The vineyards provide the raw materials to make delicious wines.  These are not easy to find.  Most go to their mailing list or restaurant accounts.  They can be very expensive on the secondary market.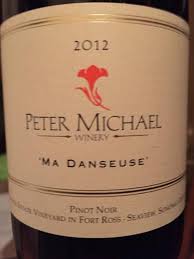 Peter Michael Winery
Speaking of this winery, they are better known for their Cabernets and Chardonnays but their Pinots are excellent too.  They have had a string of excellent wine makers from Helen Turley to Mark Aubert to Lu and Nicolas Morlet.  The Pinots are difficult to find if one is not on the mailing list.  They make three Pinots from Sonoma and a fourth one from the Santa Lucia Highlands.  All of them are great but the Clos du Ciel might be the best.  The wines can be difficult to find unless on the mailing list and they can be pricey on the secondary market.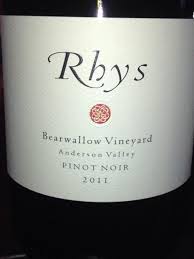 Rhys Vineyards
This is, relatively speaking, a newer winery.  Owner Kevin Harvey has been releasing wines since the 2004 vintage.  This seems to be the California Pinot Noir that Burgundy lovers love.  The winery is located in the Santa Cruz Mountains south of San Francisco.  They make about eight different Pinots (and also Syrah and Chardonnay).  As I said, I never like the term "Burgundian", and I don't necessarily get the connection to Burgundy for these wines.  To me, they are cooler climate California Pinot Noirs that are impeccably balanced without sacrificing fruit or alcohol/body.  They are delicious young but as time is starting to show, they are beautifull.  The best way to get these wines is to be on the mailing list.  I believe that is closed at this time, but luckily the wines can be found at retail and while not inexpensive, they are not priced in the stratosphere like many of the wineries on this list.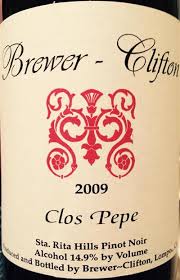 Brewer-Clifton
Steve Clifton and Greg Brewer started making wine together in the mid-1990s.  The later had been a winemaker at Melville while the former had the same position at Beckman Vineyards. They are located in Santa Barbara County in southern California.  They were one of the first California wineries to concentrate on single vineyard designate wines.  Although this had been done in Burgundy for centuries, and is almost de rigueur in California today, back in the 90s it was not as common.  The wines are big and bold and filled with California sunshine driven fruit.  Famed wine critic Robert Parker took some heat for his comments that compared the 2002 Brewer Clifton Melville Vineyard wine to Domaine Romanee Conti, perhaps the best producer in Burgundy despite the 15.1% alcohol that the Brewer Clifton Melville Vineyard wine had.  That may (or may not be a stretch) but these wines are delicious, balanced and age wonderfully.  A bottle of that controversial wine consumed about a year ago was still quite young but gorgeous with an amazing texture.  In 2015, a 70% stake was sold off to investors.  The wines are now readily available but can still be purchased from the web site.  They make about six different Pinots though the Melville and Mt. Carmel are consistently favorites.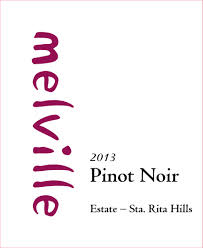 Melville
And speaking of Melville, their wines also deserve a place on this list.  Steve Clifton is still the winemaker.  The winery also dates back to the mid-1990s.  These are larger scaled Pinots that are delicious and approachable on release.  They are a bit more restrained to my palate than the Brewer Clifton wines.  They also age very well as the fruit backs off a bit and the complexity develops.  Melville makes half a dozen or so Pinots.  They are all very good.  The wines can be found at retail or from the winery.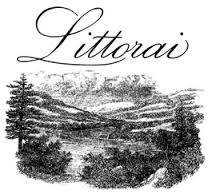 Littorai
Ted Lemmon, the owner/winemaker at Littoria, is another of the venerable old guard of California Pinot Noir producers.  Lemmon was trained in Burgundy.  He and his wife opened Littorai in 1993.  There is a movement in California to scale back alcohol and pick grapes much earlier.  The idea is that when grapes get too ripe, they lose their Pinotesque qualities.  I personally don't really take much stock in that, but I do think that this creates a different style of Pinot.  Many of these wines I find to be average; good if not great.  Littorai is often a poster child for the movement, but I almost always am impressed by the wines.  They are always at least good and often great.  They don't lose to their soul to a formula that so many of the green, low alcohol wines do.  They are light on their feet but still have enough power to demand attention.  Lemmon would probably credit site, but that is not all.  He seems to be a master of his craft.  The wines are available from his mailing list although occasionally one might find them at retail or a restaurant.  They age quite well although they drink well, especially with food when young.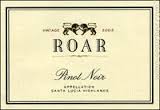 Roar
Roar was begun in the early part of the century by Gary and Rosella Franscioni who owned Pinot Noir vineyards.  Early on, Ed Kurtzman was the winemaker and certainly the one who put their Pinots on the general public's map.  The winery is in San Francisco.  The stalwarts are from Gary's Vineyard, Pisoni Vineyard and Rosella's Vineyard; some of the better Pinot Noir vineyards in California.  In recent vintages they have added a few more vineyards.  The wines are middle of the road in style, which to me is a good thing.  There is no shortage of fruit, but the wines have a refined elegance that is charming and delicious.  The first few vintages are just now hitting their peak.  Wines can be purchased from their mailing list or at retail.    
There are many other wineries making great Pinot Noir in California.  I am sure I left many off the top ten that many readers would disagree with.  Here is a list of wineries making excellent Pinot Noir that deserve consideration.  Again, I am sure I missed a few favorites out there too.  For purposes of this article, I have divided them loosely by style and indicated the county where at least some of their grapes are grown. 
Fruit forward:
Paul Lato Wines (Santa Maria Valley)
Bevan Cellars (Sonoma)
Loring Wine Company (Santa Barbara)
Kosta Browne (Sonoma)
Sea Smoke (Santa Barbara)
Middle of the Road
Paul Hobbs (Sonoma)
Williams-Selyem (Sonoma)
Dehlinger (Sonoma)
Rivers Marie (Sonoma)
Elegant:
Kutch Wines (Sonoma)
Anthill Farms (Sonoma)
Copain (Mendocino)
Peay Vineyards (Sonoma)