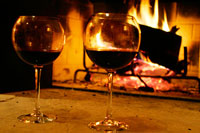 Wine tasting in the Napa Valley is an experience that's more than the exploration of wine, it's also about ambiance. Good wine can be even better when you're sipping fireside and nothing sounds cozier than warming up by a fire while tasting delicious Napa Valley vintages.
The Napa Valley has over 300 wineries to visit so finding the coziest wineries with the best fireplaces for wine tasting is not an easy task. That being said, the Napa Valley is the ultimate hostess and finding a place to sip and sit fireside is another reason the Napa Valley has it all. This list compiles wineries and estate vineyards who have chosen to include fireside tastings among the many opulent amenities offered in the Napa Valley.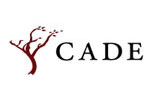 CADE Estate - Modern and sleek, CADE Estate gives heat to its visitors with an outdoor fireside tasting experience. CADE is located alongside the slopes of Howell Mountain, at an 1800 feet elevation, giving you a panoramic view of the Napa Valley while also making it a perfect winery to warmly sit and taste the high altitude estate grapes.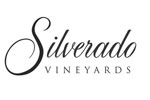 Silverado Vineyards - The grandeur of Silverado Vineyards is embellished by the toasty fireplace situated in their spacious tasting room. This winery is a great place to be on a chilly wine tasting day, however, come rain or shine their majestic fireplace always adds the perfect amount of homemade goodness and warm hospitality to wine tastings here.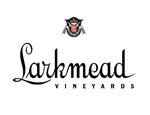 Larkmead Vineyards - This Napa Valley country estate has a historical allure that is sure to set the scene for the winery's fireplace. The tasting room resembles a French style county home with rows of long glass window panes and a spacious wrap around porch. Discovering the estate grown wines by the comfort of Larkmead's dreamy fireplace secures their tasting room as one of a kind.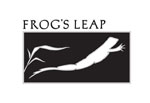 Frog's Leap Winery - Robust and rustic, this vineyard emits an earthy barnyard feel because Frog's Leap winery is a farm at heart. What better place to build a fire than the Frog's Leap winery's woodsy tasting room? There is a definite sense of family and friendship this place exudes and during the chillier months their fireplace tastings are considered the best seats in the Napa Valley.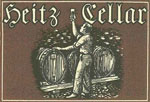 Heitz Cellar - A quaint, intimate tasting room sets the tone for Heitz Cellar's stone fireplace. This fireside experience is by far the most accessible in the Napa Valley. Located directly off the Saint Helena highway, in the charming town of St Helena, Heitz Cellars is a must on your stop and sip by a fire list.