IntoWine asked our panel of experts to share their recommendations for the best Burgundy red wine worth seeking out (for the price of course):
Two words come to mind when I think about Red Burgundy ­– Style and Focus. For those who know, when looking for Pinot Noir that expresses the true uniqueness of terroir and variety, you look at Burgundy. Really good Burgundy, unfortunately, does come at a price. Most wine growers are relegated to very small portions of land and vintage years are sometimes difficult to come by. This raises prices, as does the demand for such small quantities. That being said, there are scores of great wines available at

decent prices. My pick is Domaine Henri Perrot-Minot's "En la Rue de Vergy" from Morey - Saint – Denis. Producing about 600 cases from this 3.5 acre property in Northern Burgundy, Henri Perrot-Minot's red Burgundy flows through the palate with fruit and minerals, acid and ripe fine-grain tannins. Vintage after vintage, this low profile wine exudes greatness. When allowed to age properly, four to seven years, this wine can play ball with the best of them. About $50. – Ben Spencer is a diploma student with the Wine & Spirit Education Trust and an IntoWine Featured Writer
----------------------------------------

Some wine aficionados spend their life working on this topic.  Burgundy is not a region known for their values, and in the past few years, prices have gotten even scarier.  Its reputation is not always justified though.  There actually are some excellent values to be found.  Look for the basic Bourgogne's, (see France's Burgundy Wine Region: A Primer on the History, Wines, Vineyards & Terroir for an explanation of the Burgundy heirarchy) or Village Level wines.  I am going to recommend the Joseph Drouhin Chorey Les Beaune.  This wine is available for $20 or under and is good to very good depending on the vintages.  Nice cherry flavors with some earthy funk, this will develop in your cellar for a few years as well. - Loren Sonkin, IntoWine.com Featured Contributor and the Founder/Winemaker at Sonkin Cellars.
----------------------------------------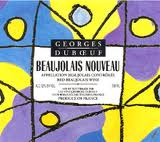 Georges Duboeuf Beaujolais Noveau. I picked this wine up for $7.99. You can barely get a happy meal for that price. What I found was the best vintage of juicy, fresh Gamey noir I've ever tasted. No hints of banana or fizz just fruity, aromatic and delicious wine. If I hadn't bought the wine myself I would have sworn it was a young Cahors wine.  The result is a very dark red almost black color with an intense aroma of violets and fresh raspberries. Everybody knows the wine won't last very long but I bought enough to pair with my annual Valentine borsch soup. Hopefully your sweetheart enjoys it as much as mine does.  - Michael Whitehead, IntoWine Featured Writer