IntoWine asked our panel of experts to share their recommendations for the best Bordeaux white wines for the buck:
We don't typically think of Bordeaux and white wine. Bordeaux is known for red wines. But there is a small island of white that is in fact quite good and entirely worth its price. Bordeaux white wines typically sell for a fraction of what a red wine from the same chateau would cost. The traditional grapes included in the region's white wines are Semillon, Sauvignon Blanc, Muscadelle, Ugni Blanc, Folle Blanc,

and Colombard. Semillon and Sauvignon Blanc are the two grape varieties used for dry white wines. A good example of what Bordeaux does when it's not making age-worthy and collectible red wines is the Grand Village Blanc, made by Chateau Lafleur. The rich tree fruit of the Semillon (apples and pears) carries the racy citrus of the Sauvignon Blanc to an invigorating finish. At about $15, it is worth seeing what the red wine kings have hidden in their treasure chest. – Ben Spencer is a diploma student with the Wine & Spirit Education Trust and an IntoWine Featured Writer.
----------------------------------------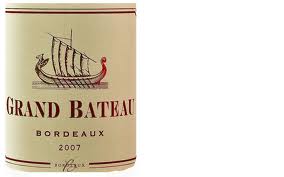 White Bordeaux. Grand Bateau composed of 75% of Sauvignon Blanc and 25% of Semillon and for under $20 a bottle is a great pick from the white Bordeaux category. Classic aromatics of SB (freshly cut grass, tangy kiwi, flint) are nicely rounded off by the richer flavors of ripe tropical fruit contributed by the Semillon grape. We serve it at La Folie restaurant where it is harmoniously paired with our salads and crab. - Cezar Kusik, IntoWine Featured Contributor 
----------------------------------------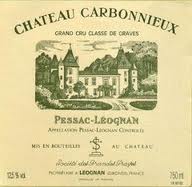 Bordeaux can be expensive and there are some very nice wines out there for under $20.  I am going to recommend spending a bit more and looking for Chateau Carbonnieux.  This wine costs around $30 a bottle, and to my palate, is one of the great values in Bordeaux whites.  It is a complex wine that will age for a decade or longer.  It can be drunk young as well.  It is from the graves area of Bordeaux where the best dry white wines are from. - Loren Sonkin, IntoWine.com Featured Contributor and the Founder/Winemaker at Sonkin Cellars.