He's been named as one of the "fifty most influential people in the wine world" by Decanter Magazine.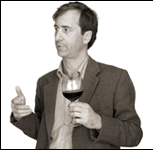 The company he founded was nominated "Importer of the Year for 2005" by Wine Enthusiast. Prior to launching his own firm, he worked for a "Who's Who" list of the world's elite wine establishments with names like Harrod's, Harvey's Fine Wine Merchants, and Christie's in London, the Rothbury Estate and Yalumba Winery in Australia, Hennessy and L'Academie du Vin in France, and Schenley in Canada, gracing his resumé. His work in Canada even resulted in the Canadian press labeling him the "Wayne Gretzky of Wine". He's widely considered to be one of the world's foremost authorities on Port and Madeira. He's also credited for the growth of North American Port consumption during the mid 1980's and was responsible for the re-introduction of Madeira to North America in 1989.
Whew!....So where exactly does one begin when interviewing Bartholomew Broadbent? I had the great fortune recently of attempting just such a feat as I chatted with Bartholomew Broadbent about Broadbent Selections, his influence in the Port and Madeira industry, and his ever-so-famous father. 
Broadbent Selections is arguably the premier importer of dessert wines in the U.S.. What are the key factors you look for in the wines you import?
Find Broadbent Port and Madeira: - Broadbent Port
- Broadbent Madeira
When we look for wines to import we have a few absolutes: We try to make sure that the wine is the best of its type. For instance, Ferreira Port, they have undeniably the finest 20 year old Tawny of all. It is called the Ferreira Duque de Braganca 20 year. So, first thing is the quality of the wine has to be paramount. Many of the wines we import are unquestionably the greatest from their region, particularly the Chateau Musar from Lebanon, Montsarra Cava from Spain, Weinert from Argentina, Quinta do Crasto and Barca Velha, the two top wines from Portugal, Vilafonte the only world class wine from South Africa and Warwick Estate which has the highest score for any wine from South Africa by Stephen Tanzer. Even Dragon's Hollow from China is the best wine from China. Spy Valley from New Zealand is arguably one of the best wines from there but there are so many great New Zealand wines that nobody can claim the crown.
Secondly, the families we represent are incredibly important to us. We look for families with long term vision, ethics and compatability. We never deal with people who represent a bunch of wines from a region because we feel those people are out to do the best for themselves and they don't represent the families to the best of their interests, nor to our best interest. When we deal with families, most have been in the business for a long time, for instance Konstantin Guntrum is the 14th Generation of a winery that started in 1648! They have long term vision and we expect our suppliers to treat us as partners, not customers. In other words, they need to be actively involved in our marketing efforts in the US.
Despite your reputation as a Port and Madeira authority, Broadbent Selections doesn't just focus on dessert wines. Tell us about your non-dessert wine selections.
Well, I like to pioneer wines and regions, which is why we don't have a lot from the very established wine areas or those countries where the best wines have already been snapped up by other importers. For instance, France has been exporting wines for so long that most of the great wineries have importers already. Whereas, with Portugal, we were the first ones to look at Portugal on a national basis and managed to secure the best producers, Quinta do Crasto and Barca Velha. We were early enough in the game for New Zealand that we managed to sign on Spy Valley, which represents 20% of our sales. As I said, I love pioneering, which is why we became the first national importer to import a Chinese wine, Dragon's Hollow. And, I like quirky wines, which is why Chateau Musar fits perfectly into our portfolio. Actually, since 1979, before I'd even left high school in England, it was already my favorite wine in the world. I love Ch. Musar. Many, including me, think it is one of the greatest wines in the world - GQ Magazine did a 14 page article on it, written by Elizabeth Gilbert [of 'Eat, Pray, Love' fame] and they headed the article "Perhaps the greatest wine in the world", so it is both quirky and of ultimate quality.
The focus at Broadbent Selections is not only on quality but also on value. How do you define value?
It doesn't cost more than $30 to make any wine in the world and anything above that price boils down to marketing success, or supply and demand. However, this doesn't mean that I disbelieve in expensive wines. There has to be a value in it. I can justify paying $50 for Chateau Musar from Lebanon because it is simply delicious and nothing compares to it. If it was just another old Napa Cab, I would opt for something else but it has scarcity, uniqueness and it is an ordeal to make a wine on a battle field that gives it more allure. I look at some of the greatest Portuguese wines which can run anywhere from $75 to $150. These to me are good value because anything made in such small quantities and which are respected as much, were similar wines made in California they would retail for at least four times as much. In fact, such Portuguese wines represent even better value to me because they retail for more in Portugal than they do here. Barca Velha, the grandfather of Portuguese wine, sells for around $500 in Portugal, yet only $150 here. That, to me, is great value for a wine in our book. They don't give us much of it because they can get more for it at home!
In the mid 90's you launched your own brands, Broadbent Port and Broadbent Madeira. Tell us about them.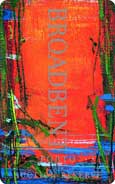 I started selling Port and Madeira in the mid 1980s in America. These drinks were unknown to most Americans back then. So, it was easy to develope a reputation, as I was the only one out there promoting them. After working for a British family making Port and Madeira in Portugal, I reached the glass ceiling, having not married their daughter, so I decided to make Port and Madeira for myself. We interviewed a bunch of producers and all offered to make my wine. However, in Port, we settled on Dirk Niepoort, whom I consider to be the greatest winemaker in Portugal, because he offered to make unique wines with me, as opposed to others who would just make a bottling of their wine under my label. We started with Broadbent 1994 Vintage Port and have made the 1997, 2000 and 2003 since then. We make a non-Vintage Reserve Port which we call Auction Reserve. It is a blend of wines from every year from 1994 to 2004. Dirk makes the wine. I come in and help develop our own blends with him.

When it came to Madeira, my parents were Madeira nuts, so I sent them to the island to buy barrels of older Madeiras and to come up with the blends for our younger Madeiras. We are particularly proud of our Broadbent 10 year Malmsey Madeira and our 5 year Reserve. Some of my mother's notes were amazing, like "Death bed raizer" meaning that the acidity was so good that if she had a glass on her death bed, she'd get up and go!
In terms of pairing, with what foods would you suggest pairing your Port and Madeira?
Port with nuts, chocolate and cheese. Madeira with anything! Madeira has such good acidity that you could put it against balsamic vinegar and it would still survive the test! Also, although Madeira is a sweet wine, it has a dry finish. So, you can put it against desserts without competing. Most other dessert wines are reduced to insipid watery, dry wines if they are paired with desserts.
You are often credited for the growth of Port consumption in North America during the 1980's. What did you do to help spur this growth?
The fact that, as I said earlier, I came to America before Port or Madeira were known. Americans had just learnt about Bordeaux and Burgundy and I came along introducing them to Port, then Madeira. Although Madeira has a rich history in America, after Prohibition the market collapsed and became forgotten. Anyway, back in 1985 I remember going to cities and doing up to five tastings a day. Sometimes, I do three cities in a day with a tasting at each one. It was a bit of a jetset life going round America doing endless events and tastings with Port and Madeira. At first, the only people coming to tastings were the 75 year old men. As the years passed, I saw the demographics of Port change. I knew we'd made it when I did a tasting for the Spinster's of San Francisco, a group of 21 - 32 year old single women, and about 300 showed up for this tasting. Naturally, it is to this day, one of my favorite tastings I ever did and not only did they all buy Port afterwards but I got a date out of it too!

How would you describe the current state of Port in the U.S.?
Unfortunately, the big Port brands are now just that: big brands. Nothing exciting. The only exciting Ports today come from the smaller houses. Unfortunately, the big brands are killing the excitement because they go round bashing the small brands and they have a very arogant approach to Port. So, the trade and consumers see them as corporations with brands, not winemakers with wines. I think the market needs to switch back to trying the unknown Port brands and then those producers will come back here and start having interesting events again.
You are also credited for the re-introduction of Madeira to America in 1989, and in its growth since. Why was it not part of the American wine landscape and what did you do to change that?
It was THE wine in America until Prohibition. It was invented through shipping, when the wines got heated sailing to America and the West Indies. 95% of all Madeira was sold in America. George Washington drank a pint of Madeira every day for dinner. The Constitution and Declaration of Independence were both toasted with Madeira. Even Betsy Ross drank it. Unfortunately, after the repeal of Prohibition, the Second World War had improved shipping and ships by-passed the island. It became forgotten about. Besides, most vines had been ripped out to plant other crops. When I re-launched Madeira in America, as far as I know, the only place you could buy it was from Darrell Corti in Sacramento or at Masa's restaurant in San Francisco, where you had a choice of Yquem or Madeira with the foie gras. We launched it at the Clift Hotel in San Francisco [then it was the Four Season's Clift] and we did a tasting of 40 Madeiras going back to 1845. The jaded trade was ready for it. About 300 buyers attended and overnight it was a success. Every good restaurant took Madeira on and I remember Tra Vigne in Napa Valley had five by the glass within a week of the tasting. Like all wine trends, they start in San Francisco, then New York, then spread. Of course, along with Port, it became part of my road show.
Your father, Michael Broadbent, is a famous name in wine as well. What role does he role in Broadbent Selections?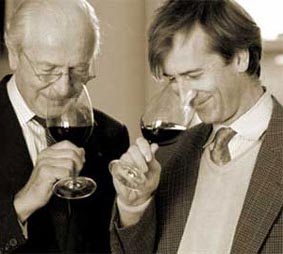 My father is funny. He has no direct role in my company. When I started it, my father called it "Broadbent Erections, an up and coming company"! When I started my Port brand, Broadbent, he said to my mother "but that's my name", to which my mother promptly replied "yes, but it's his name too"! I do have him on our website, www.broadbent.com, because, as one elderly friend told me, "you'd be crazy not to use an asset like him". Anyway, my father has been very supportive and we love doing tastings together. He helps when he can. I think he is surprised we've been so successful! Luckily, I never listened to his business advice, he is way too conservative and, to get where we got, we had to take enormous risks. Anyway, we sell his books and he likes giving our Port as gifts to his friends in Bordeaux. Quid pro quo.
Other than Port or Madeira, what are some dessert wines you suggest the eonophiles out there try?
I think one of the great dessert wines of the world in Moscatel de Setubal. It is devlishly hard to find but it is fantastic. I also love Tokaji and, of course, Sauternes and German Beerenauslese and Trockenbeerenauslese. In fact, it is sweet and has alcohol, chances are that I'd like it!