While beer is often the refreshing beverage of choice on the 4th of July, wine is increasingly more popular as a relaxing summertime refreshment. With wine's increase in popularity comes the challenge of finding a wine to serve that not only beats the heat, but pairs well with typical picnic fare. IntoWine.com asked our panel of wine experts for their thoughts on what wine to serve on the Fourth of July:
"There is one wine that surely must be the choice for the fourth of July - Madeira. Madeira is the wine that was used by the Founding Father's to Toast the Declaration of Independence. Betsy Ross had a side table with a glass of wine on it when she was sewing the flag. It was used to Toast the Constitution and George Washington drank a pint of Madeira every day for dinner. It is also very convenient because Madeira cannot be harmed by the hot sun and the July heat. I vote that Madeira be adopted as the OFFICIAL July 4th beverage. By the way, it is very important to drink TRUE Madeira from the island of Madeira and not confuse it with wines that are made in America for cooking. True Madeira is heated to simulate the voyage between Europe and America when the wine was used as ballast in the boat holds, where they discovered that the intense heat improved the wine. Try the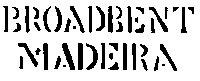 Broadbent 10 year Malmsey Madeira at about $44 a bottle or the Broadbent 5 year Reserve at $25. Once you've opened a bottle, it never goes off. It also goes well with any food. Great with hamburgers, even with pickles!" - Bartholomew Broadbent, CEO, Broadbent Selections, San Francisco
----------------------------------------------
"For most folks, the 4th of July signifies celebration and a wide variety of outdoor picnic style foods. Grilled meats, a variety of salads, like potato or coleslaw, and grilled corn on the cob immediately come to mind. One style of wine that can effectively complement all of these flavor profiles is rosé. A well balanced rosé will provide the fruity richness to handle heartier fare (anything off the grill), while at the same time not over power the more delicate or sweeter dishes (corn or coleslaw) on the menu. Plus a refreshing glass of rose is a nice way to cool off on this warm weather holiday. A stellar choice would be the 2007 Château de Ségriès, Tavel Rosé $19.99." - Mulan Chan, Rhône and French Regional Buyer, K&L Wine Merchants
----------------------------------------------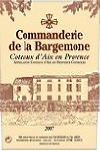 "Rosés simply scream summer is here! Every year vacationers sun themselves in Southern France and sip thousands of liters of rosé. I suggest the 2007 Coteaux d'Aix en Provence Rosé, Commanderie de la Bargemone (about $12). This particular wine is your classic combination of grenache, cinsault and carignan. Serve slightly chilled. Best when young, although could be aged a few years. Great with seafood." - Ben Spencer, a diploma student with the Wine & Spirit Education Trust and an IntoWine Featured Writer
----------------------------------------------
"There are two holidays on which I open solely American wines. Thanksgiving and the 4th of July. It just seems to fit the theme. For the 4th of July, I can't think of a more American bottle to open than a Zinfandel. Yes, I know, the grape probably has its roots in Croatia or Italy, but the wine is pretty much exclusively American.
For my money, the very best Zinfandels made are from the Carlisle winery. The owner/winemaker is Mike Officer, who is not only a genius with the grape, but keeps his pricing low considering the quality of wine in the bottle.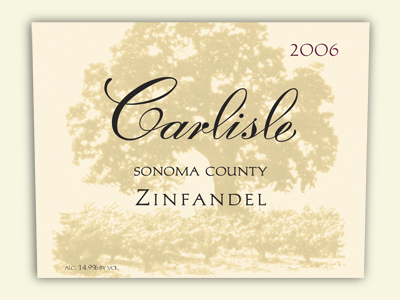 Much of the production is sold to his mailing list customers, but a portion is available at retail. The 2007 Carlisle Sonoma County Zinfandel is their basic bottling and should run around $25. It has fresh red berry fruits and a bit of black pepper. It can be served with a slight chill which makes it great for July 4th picnics with burgers, ribs and just about everything. Although this usually weighs in at 16% alcohol or more, the alcohol is not noticeable. You can spend three times the price but you won't find a better Zinfandel.
For a wine that is a bit less expensive and more readily available, look for the

Seghesio Zinfandel Sonoma County. This is their basic bottling and can be found for around $15 (it is also sold in half bottles). It is a wine that goes great with food. It is not overpowering. The wine has great red berry flavors with some black pepper notes. It is easy to drink but more than just a "simple" wine. You will find it great for your 4th of July picnics and BBQ's." - Loren Sonkin is an IntoWine.com Featured Contributor and the Founder/Winemaker at Sonkin Cellars.
----------------------------------------------
"I have the luxury here of being the last 'wine expert' to get my July 4th wine suggestion in. All the other suggestions were great. Rose is a natural. Even if you don't live in a particularly hot place, I'm writing from San Francisco, it often goes with the produce and summer-like dishes. Zinfandel is great with BBQ, no doubt, and it is the closest thing we have to an internationally appreciated indigenous grape. I think BB's Madeira idea is brilliant. It is historically appropriate and if you look hard enough and are willing to spend a lot of money, you might even find a bottle of Madeira that was made in the late 1700's.

I'm going to take a pragmatic view here. Let's say you are going to start getting ready in the afternoon, for whatever you do, meaning cracking a bottle of wine open and drinking it throughout the day. It's probably going to be pretty warm out and there is a good chance that you might throw back a few drinks. This lead me to think, low alcohol, after all, heat stroke and dehydration are not very good ways to spend a paid day off.
Quick and dirty, Vino Verde, which means 'green wine,' is made in northern Portugal near the Spanish border. There are different styles including a red version but the region is known for its slightly frizzante wine that has 10 – 11% alcohol. It is usually made from one or a combination of Alvarinho, Loureiro and Trajadura. You want to get a wine from a recent vintage, preferably 2007, as it should be super fresh. My pick is Muralhas de Moncao Vinho Verde, 2007 ($13). It's super clean and refreshing, with lime and a slightly salty minerality. Get two bottles as it goes down way to easy." - Pamela Busch, Owner & Wine Director at CAV Wine Bar & Kitchen, San Francisco