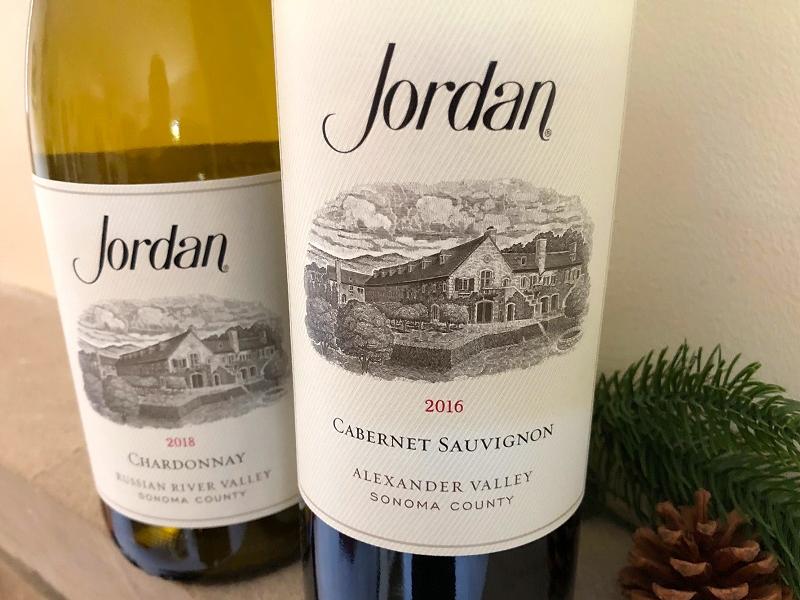 Jordan Winery has a long history in Sonoma, having been founded in 1972 and making their first wine in 1976. And for over 40 years they have had one winemaker, Rob Davis. It's rare for a winemaker to stay in one place for so long. But after four decades, Rob was ready to move on and Maggie Kruse took the reigns. She grew up in Milwaukee Wisconsin, and her dad was a beer brewer at Miller. She graduated in 2005 from UC Davis, started as enologist for Jordan in 2009 and 2019 was her first vintage as head winemaker. Of course, her wines won't roll out until 2021, nonetheless it was Maggie helming a recent Zoom tasting I participated in.
Jordan has long been innovative, beginning with nighttime harvesting in the mid-1990s and taking sustainability and its certification seriously. The wines are available in 40 different countries and clearly Sonoma is well represented by Jordan wines to a global marketplace. "Rob always told me to make wine with your palate not by numbers," Maggie says. Yet they have always kept their wines under 14% alcohol. The idea is balance. Not that you can't have a well-balanced wine at 15%, but do you need to? "We try to be as Bordeaux as possible," Maggie claims, and in fact the wines she tastes as benchmarks are Bordeaux, not Napa or Sonoma Cabernets. Whereas many Napa and Sonoma wineries plot their own course, for Jordan the two wines they produce, just Cabernet and Chardonnay have always been a nod to France.
With 1,200 acres, they are uniquely positioned to offer more than just tastings in a beautiful environment. One of which is their Estate Vineyard Hike, which is a 4-mile loop encompassing redwoods, the olive orchard, meadows and brings you back to the terrace at the winery where food and a bottle each of the Cabernet and Chardonnay are at the ready for you. Reservations are required ($220 per couple). There are other tasting options available, but given summer in Sonoma, a hike through the property is ideal.
2016 Cabernet Sauvignon
Includes small quantities of Petite Verdot, Merlot, Malbec, and Cabernet Franc.
It offers typical blackberry, blueberry, red raspberry, and boysenberry. There are back notes of green tea and an earthy, almost menthol quality, along with moderate tannins and acidity.
13.8% alcohol - $58 - 75,000 Cases --- 92 Points
2018 Chardonnay
This is all Russian River Valley fruit, part in stainless steel and part in new French Oak, to keep it balanced. "It's the return of the Fuji apple," Maggie says. You'll find Meyer lemon, lemon-lime, white peach, light red delicious, and crème brulee. It avoids the heavy-handed butter bombs of so many Chardonnays, and maintains its liveliness with  strong acidity.
13.7% alcohol - $35 – 30,000 cases --- 90 Points