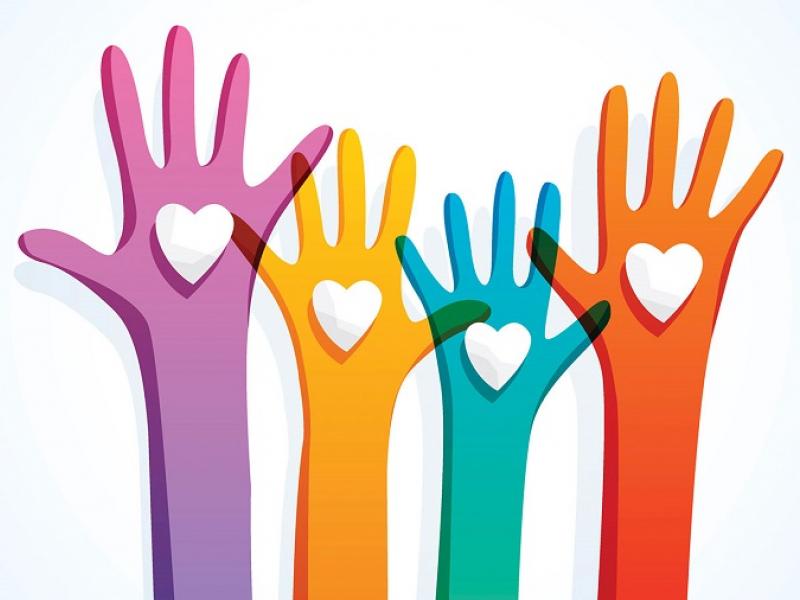 What are great wines supporting great charities?
We all love to be a part of giving and the wine community is especially generous, dedicating themselves to a wide range of charities. So what are great wines supporting great charities? We searched out the wines that best embody the spirit of giving and show how through an incredible diversity of passions we can all help make a difference.

Cline Cellars - Susan G. Komen Foundation/LBBC
For over a decade Sonoma-based Cline Cellars has used their Cashmere line of wines to support and promote breast cancer awareness via donations to the Susan G. Komen foundation and LBBC (Living Beyond Breast Cancer). Cline has donated over $270,000 to these causes to date. Nancy Cline made a personal commitment to support these causes due to friends and family who had been directly impacted by cancer.
Their Cline Cashmere Red is a blend of Mourvèdre, Syrah and Grenache from grapes in Contra Costa County. This is all ripe black cherry, blackberry, licorice, ripe plum fruits with a velvety viscosity and bright acidity running the length of the wine.

Rombauer Vineyards – Collabria Care
The Rombauer family has focused its philanthropic efforts on Collabria Care, (formerly Hospice of Napa Valley) who provide Alzheimer's services, Palliative Services, and end-of-life care. Joan Rombauer passed away from pancreatic cancer in 2002, receiving hospice care when she died. Her family have since been dedicated to fundraising efforts, and Rombauer donated $1 million to Collabria Care a few years back. "Helping to guarantee that Hospice will be here for all of us is something that I, and my family, want to ensure," Koerner Rombauer said. "We believe in our hearts that Hospice was the greatest gift that Joan had during her final memories. They are all angels."
The Rombauer Carneros Merlot is crafted from Merlot small percentages of Cabernet Sauvignon added in, and spends 17 months in French oak. There is seductive blueberry, blackberry, boysenberry and plum, along with muted oak, resin and pomegranate notes, and slight fig overtones. There is a beautiful balance in this wine given its soft approach to the entire palate.

Halter Ranch – Must Charities
Must! Charities is an umbrella organization working with local charities in the Paso Robles area including the Boys and Girls Club, CASA, The Food Bank, and Big Brothers and Big Sisters. "Sustainability is a central theme of how we manage Halter Ranch, both from a viticultural point of view and a human resource point of view," general manger Skylar Stuck tells IntoWine. "We chose to work with Must! Charities to make sure that these organizations in our community are sustainable as well."
Halter Ranch's Ancestor named for a 300-year-old oak tree on their property is comprised of Cabernet Sauvignon, Malbec and Petite Verdot. It's full of deep resonant black and red fruits like blueberry, boysenberry, elderberry with a smattering of black cherry and plum. This has a soulful quality of centeredness, flanked by acidity, judicious sweet charred oak and a slight minerality and solid tannic structure.

Staglin Family Vineyard - One Mind Institute
Mental illness affects one-in-four people and is the #1 cause of adult disability worldwide. So when Shari and Garen Staglin's son, Brandon, was diagnosed with schizophrenia in 1990, they realized that advancements in scientific research were vital to understanding mental illness. Rather than wait for those advancements, they took action and started a non-profit to raise funds for mental health research. One Mind Institute, a global initiative, seeks to improve understanding and find therapies for mental illness, including raising more than $250 Million in direct and leveraged funds for research. "I am particularly proud of the hope and awareness that we have brought to the thousands of people who suffer from a brain disease, as well as the slow but steady reduction in stigma," Garen Staglin says. With treatment and family support, Brandon was able to recover.
Their Staglin Family Vineyard Estate Chardonnay reminds you of how good Chardonnay can be. Graceful and viscous, the nose absorbs delicate pear and pear, gardenia and sweet almond which translates on the palate to honeysuckle, white peaches, young pear, apricot, tangerine and a lithe acidity. It only spends 10 months in barrel therefore the oak notes are evident, but not distracting.

Colby Red
Famed winemaker Daryl Groom may have been able to make any wine in the world, but was unable to make his son's pain go away. Colby, just 11 years old at the time, was diagnosed with an Atrial Septal Defect, or "hole" in his heart. Colby had gone through back-to-back open-heart surgeries and he struggled both during and after the operations. "We started with two barrels of wine from the 2010 vintage. The hope was to make 50 cases and raise $500 for charity," Groom says. They have since raised over $1 million. Now 20, Colby is a national spokesperson for the Children's Heart Foundation, an avid fundraiser for the American Heart Association having spoken in over 20 cities across the USA and Canada. The Colby Red Blend of Cabernet Sauvignon, Petite Sirah, Merlot, Zinfandel, and Syrah is a rich young playful wine of black currant, blackberry, red cherry and back notes of allspice, licorice and smoke.

Kunde Family Winery - Hanna Boys Center
Since 1945 the Sonoma-based Hanna Boys Center has been helping at-risk youth find focus and purpose. "We have helped to take an undeveloped, unorganized vocational program and turn it into something quite vibrant," says Marcia Mickelson Kunde. "We now have agriculture classes that are servicing half of the student population. Not only are the boys now raising market and breeding sheep, we offer gardening and agricultural mechanics (welding and woodworking), and many of the boys now work at local ag businesses."
Their Sonoma Sauvignon Blanc is full of soft tropical fruits like mango, guava, pineapple, red delicious apple, and orange meringue with a bouncy acidity and roundness in the palate, along with back notes of honeydew and cantaloupe.

C. Mondavi & Family - Purple Heart Red
Purple Heart Wine has, in collaboration with winemakers and war veterans Ray Coursen (Vietnam War) and David Grega (Iraq War) produced a wine to help the military. Each year a donation to the Purple Heart Foundation supports veterans in need of employment and medical assistance when they return home from tours of duty. Their very first vintage in 2016 saw a donation of $30,000. "My motivation for joining Purple Heart is more than just making great wine. Our veterans are being left behind, they are not getting the physical and psychological care they need and have earned. Purple Heart Wine is a way to say thank you, a reminder of the sacrifices that these men and women made for our country," Ray Coursen tells IntoWine.
Their Purple Heart Red is mainly Merlot, with smaller amounts of Cabernet Sauvignon, Petite Sirah and Petite Verdot, and presents blackberry, boysenberry, muted cedar, along with black cherry, notes of violets and raspberry. It maintains a balance and harmony between the fine tannins, oak and fruit delivering a wine worthy of its name.

J. Lohr Vineyards - Touching Lives
Since 2009, J. Lohr has partnered with the National Breast Cancer Foundation to fund mammograms via their program, Touching Lives. In 2008 Jerry Lohr lost his wife, Carol Waldorf Lohr, due to complications from breast cancer. "Since its inception Touching Lives has been a deeply personal initiative. Beyond the more than 6,500 mammograms Touching Lives has funded, we're working to positively impact even more women and families. The strides we're collectively making are a fitting homage to my late mother, that will continue in perpetuity," Cynthia Lohr tells IntoWine. J. Lohr Winery donates money from every sale of their Carol's Vineyard Cabernet Sauvignon, and Carol's Vineyard Sauvignon Blanc.
The Carol's Vineyard Cabernet Sauvignon is mainly Cabernet with 22% Petite Verdot, making this soft and subtle. There are bright red fruits of black cherry and raspberry mingling with blueberry and boysenberry. Sweet roasted cedar and lavender round out the profile while the tannins are mild and so is the acidity and this is an easy to drink cabernet.