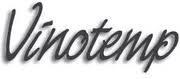 Vinotemp International, a leader in the wine storage industry, has been building premium wine cabinets for over 20 years. Vinotemp is a full-service manufacturer of custom wood wine cabinets and racking, Wine-Mate cooling systems, and a distributor of quality metal wine cellars. Specializing in all aspects of the wine storage industry, with an emphasis on customization. Since 1985, selling over 250,000 wine cellars in the U.S. and overseas.
IntoWine recently caught up with India Hynes, President of Vinotemp, to discuss the latest in wine storage technology.
What type of wine consumer does Vinotemp serve?
Vinotemp serves customers with quality wine storage products for both residential and commercial use. Vinotemp offers numerous options in wine storage affording customers the ability to purchase entry level wine storage product (small wine coolers ranging in storage size from six to 48 bottles) and, because we manufacturer our own wine cabinets, cellars and cooling units, we can easily accommodate a consumer's larger wine storage needs while ensuring the quality of the cellar structures, and of the cooling units themselves. The same is true for thecommercial side of wine storage. Our extensive product offering, along with our manufacturing capabilities, allow us to provide wine storage for recognized wine bars as well as large cabinets and cellars for resorts like the Wynn.
What differentiates Vinotemp from the other wine storage unit providers?
As a manufacturer of our own products, not just an importer like much of the competition, Vinotemp specializes in custom wine cabinetry, racks and rooms, as well as Wine-Mate cooling units, so we can ensure the quality not only of the cellar structures, but also the cooling units themselves. As a family-owned business located in Southern California, we take pride in our heritage and our products. Vinotemp has the ability to go the extra mile in completely customized products and checking the finer details before turning over our products to the customer.
Our experienced team of designers use the latest in CAD modeling software, along with over two decades of experience, to help you with your design ideas while avoiding common pitfalls. Whether you already know exactly what you want or are just starting with the idea, you can trust our knowledgeable sales and design team to guide you in the right direction. Vinotemp can help you protect your investment while making the most out of your space.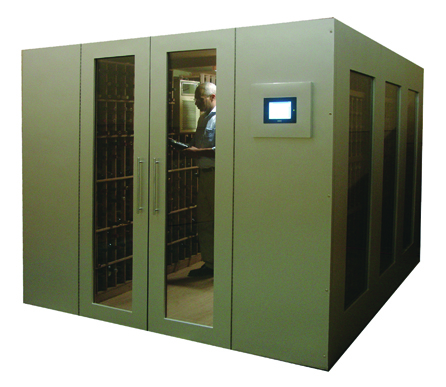 Which of your products stand out as unique and why?
Our wine cabinets are unique and popular for use in homes and restaurants because they function as stunning pieces of furniture while boasting the ability to properly cool and store wine; so, they can be used in any room of the home/restaurant. Many customers enjoy our Portofino Serious of cabinets but we offer many more options including custom designs that both residential and commercial consumers gravitate toward. Our Walk-In Wine Vaults are also unique because they provide stunning wine storage at a fraction of the cost (starting at under $3000) of a standard custom wine cellar. Whether installing a ready-made wine vault in a basement, garage, loft, closet, or any other unused space, wine collectors can choose from vaults in a variety of sizes to fit almost any collection and space. Vinotemp offers six different, customizable Walk-in Wine Vault models with the ability to store from 760 to 2500 bottles of wine. Each model arrives with easy to understand instructions; so, any do-it-yourselfer can construct their own wine vault.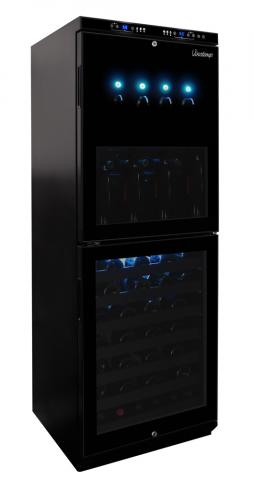 Tell us about Vinotemp's significant innovations in wine storage:
Vinotemp is dedicated to constantly pushing the envelope and offering the most innovative products in the industry, to show just that we recently launch Dual-Zone Wine Dispenser and Cooler. This unit is the first and only dispenser in the industry with the ability to store up to 88 bottles of wine, dispense from four bottles, and offer dual-zone cooling. Because Vinotemp's new Dual-Zone Wine Dispenser also offers innovative features in dispensing and storing wine, open bottles can stay fresh for two weeks. So, the large amount of storage space, combined with the impressive dispensing properties, make this unit a perfect for residential and commercial use.
What changes in consumer demand have you noticed in recent years?
From a demand standpoint, consumers have changed from the idea of disposable/upgradable (smaller storage units) storage to desiring something that is more permanent/something that will last (cabinet/cellars, etc.); however, we have noticed that although the desire is there, there is a sense of uncertainty in spending the money necessary to obtain the more permanent/longer lasting options.
From an aesthetic stand point, colors are darker and units are a little more plain than they used to be – the technology is better but the design is simple, for example simpler lines.
I see you offer customization of your products.  What types of customizations are most popular with consumers?
When it comes to our wine cabinets, the most popular customization is size, then bottle configuration – followed by color and glass door versus solid door.
What is your most requested types of wood for your wine cabinets and why?
Our requests seem to lean more toward a certain type of color rather than a certain type of wood. Because we manufacture all cabinets at our facility in Southern California we can achieve nearly any color requested.
What are some of your eco-friendly products?
Our Eco Series of wine coolers includes an entire line of products that feature energy-efficient, eco-friendly Thermoelectric Cooling technology…including a cooler that actually allows consumers to store wine on the wall, the 6-Bottle Wall Mounted Thermoelectric Wine Cooler.
Why choose Vinotemp for your wine storage needs?
It's simple, we offer wine storage solutions for every level of wine collecting. Whether a customer wants to store six bottles in a simple cooler, or is interested in a stunning 600 bottle capacity cabinet, or would like to create a cellar to store thousands of bottles wine, Vinotemp can accommodate any consumer's wine storage need. And because we manufacture our cabinets, cellars and cooling units, we are happy to make any wine lovers wine storage dream come true.