Valentine's Day conjures up images of wine, roses, and chocolates. Yet every year young and old lovers alike are disappointed when they try to pair a Valentine's Day wine with chocolate. Either the chocolate overcomes the wine or the wine overcomes the chocolate. In the spirit of the holiday, IntoWine.com asked a panel of wine experts their thoughts on what romantic wine pairs well with Valentine's Day chocolate:
The perfect bottle for such a sweet occasion is Louis Guntrum's Scheurebe. Not only is it a very good white wine but it comes in the quintessentially perfect Valentine presentation of a bright red bottle! The Scheurebe grape is similar in character to Riesling but perhaps more food friendly. It is the right price at $16.99 to gift along with a lovely box of chocolates [my favorite valentine's chocolate purveyor being www.cocoabella.com].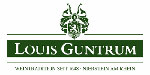 So, not only does this wine go well with a lovely dinner but it has enough richness but a dry enough finish to pair well with chocolate! This bottle should be on every table of every restaurant on Valentine's day. It brightens up the room and puts a warm smile on every face that sees it. - Bartholomew Broadbent, CEO, Broadbent Selections, San Francisco.

 -------------------------------------------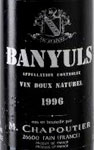 Banyuls. My recommendation is Chapoutier Banyuls (approx $24). Banyuls is France's spicier answer to Port. Made in a similar style from the Grenache grape, it is considered by many an enthusiast as the quintessential wine to pair with chocolate. - - Efrain Madrigal, Wine Director, Sam's Wines & Spirits, Chicago, Highland Park and Downer's Grove, Illinois
-------------------------------------------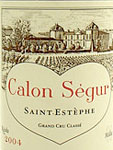 A red, Bordeaux blend. My recommendation is the 2004 Chateau Calon Segur, St-Estèphe (approximately $40). If Champagne is not your cup of tea, this wine is a must for Valentines Day. The big, red heart on the label says what the Marquis de Segur said 200 years ago, "I own Chateau Lafite and Latour, but my heart is at Calon Segur." 90 points Wine Spectator: "Intense aromas of currant bush and berries that turn to roses. Full-bodied, with silky tannins and a floral, leafy and fruity aftertaste." - Clyde Beffa Jr., Owner and Bordeaux Buyer, K&L Wine Merchants
-------------------------------------------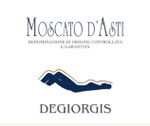 Moscato d'Asti. My recommendation is the Sergio Degiorgis Moscato d'Asti (approx $16). Moscato d'Asti is bubbly, low in alcohol, lightly rather than intensely sweet, and immensely refreshing. It also goes well with almost every dessert, including chocolate. I have trouble imagining a sexier beverage to share with my sweety! - Mark Middlebrook, Paul Marcus Wines, Oakland, California
-------------------------------------------

I think a juicy, sweet, red wine without excessive oak or tannic influence will pair best. My recommendation is the NV D'Arenberg "Peppermint Paddock," Sparkling Chambourcin, McLaren Vale (approximately $20). This intensely purple sparkling red is the perfect accompaniment to chocolate, with its rich aromatics of violets, blueberries and kirsch. A slight sparkle provides a nice complement to the richness of the chocolate, too. - Mulan Chan, Rhône and French Regional Buyer, K&L Wine Merchants
-------------------------------------------

Quinta Do Noval Tawny Reserve Port D.O.C. Douro, Portugal (approx $20): Full-bodied with aromas of almonds, hazelnut and caramel. Score: 88/100. - Natalie MacLean, author of the best selling book Red, White and Drunk All Over, offers a free e-newsletter at www.nataliemaclean.com.
-------------------------------------------
I wish I were a believer in chocolate and wine matching, but after countless attempts I am still a non-believer (except, maybe, for Pedro Ximenez Sherry). I think the perfect wine for Valentine's Day is sparkling wine. Prosecco is a wonderful choice, more delicate than Champagne, less expensive and generally more palatable for novice drinkers. - Greg St. Clair, Italian Buyer, K&L Wine Merchants