We all know the standard wine varieties: Cabernet Sauvignon, Chardonnay, Pinot Noir, and Sauvignon Blanc, but there are an astounding 10,000 grape varieties here on Planet Earth. The majority of California vineyard acreage is planted to just eight grape varietals and less than 10 percent is home to grapes few people care about, and even fewer understand, let alone can pronounce. But an accomplished assemblage of odd-ball varietals and their winemaker shepherds champion these grapes. These winemakers are the first and only line of defense against the abyss of sameness. Here in alphabetical order are just 25 (there are more) of the most odd-ball grapes turned into wine in the Golden State, followed by their producer, and location.
Aglianico (Ryme Cellars, Forestville)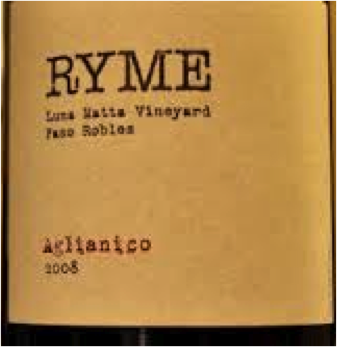 Though known in southern Italy, Aglianico actually originated in Greece and here in America it creates a blackruby, inky color with dense aromatics of camphor, tar, and roses. On the palate the wine is typically red fruit, black licorice, and durable tannins, yet velvety.
Alicante Boushet (Bray Vineyards, Shenandoah Valley; Sunce Winery, Santa Rosa)

In 1824, Louis Bouschet crossed Aramom with Tienturier du Cher thereby creating PetiteBouschet. We're guessing no one really cared then. But around 1865 Louis' son crossed Petite Bouschet with Grenache and created Alicante Bouschet which now is often used as a blending grape. Burly and juicy with lots of red fruits and a minimal acidity, the tannins are dense.
Arneis (Idlewild Wines, Healdsburg; Palmina, Santa Barbara)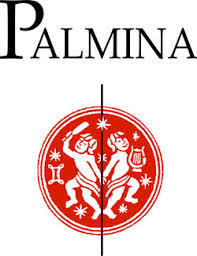 This white grape originally from Italy possesses delicate aromas and flavors ofpears and almonds, and it seems to possess more acidity in California than in Italy, making it crisper with a more lingering finish, though nonetheless uncomplicated and straightforward. 
Black Monukka (Rotta Winery, Paso Robles)

This vinefera was brought to the U.S. around 1910 from England, where it had been acquired from India. Its true origin however is not known though name is thought to have originated from a Persian grape, called 'Munaqqa,' meaning raisin, but we're not certain. Rotta makes a dessert wine from this loaded with caramel, butterscotch, black walnut, and vanilla flavors. 
Blaufränkisch (Wild Horse Winery, Templeton)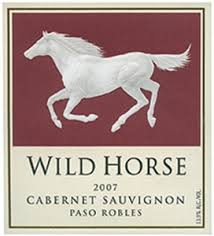 Blaufränkisch is grown mostly in Austria where it is called Lemberger. It makes a spicy red wine that can be graceful yet intense and complex yet tangy. Often you'll find black licorice, currant, nutmeg and cherry as some of its hallmarks, though typically with mild tannins. 
Cabernet Pfeffier (Ken Volk Winery, Santa Maria; DeRose Vineyards, Hollister)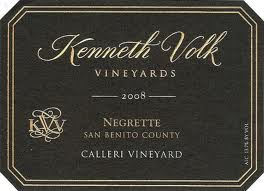 Cabernet Pfeffer was nearly wiped out by phylloxera in France in the late 1800s but about three acres still exist in San Benito County. Cabernet Pfeffer is a fun wine with noticeable acidity and a wonderful, immediate cracked pepper profile (pfeffer means pepper in German) and dark red fruits like black cherry, and raspberry; it's lighter and less tannic than Cabernet Sauvignon. 
Charbono (Robert Foley Vineyards, Napa; Pasos Vineyards, Lodi)

Also known as Duce Noir, Charbono's Southern French origins (though some claim Italy) produces a very dark,dense and acidic wine with high tannin levels and wild berry aromas like blueberry as well as and hints of plum and mocha. Surprisingly, it dates back to Napa plantings from the 1930s.
Cinsault (Frick Winery, Geyserville; Black Sheep Winery, Murphys, Leonesse Cellars, Temecula)

Often used a blender in Rhone wines there are stand-alone bottling's of this high-yielding, hot-weather red grape. Cinsault is half the genetic cross (along with Pinot Noir) behind Pinotage and it came to California in the 1860s. It holds flavors of plum, strawberry, raspberry and spice; it's bright with full round body and soft tannins. Leonesse makes a terrific Port version. 
Counoise (Tablas Creek, Paso Robles; Steele Wines, Napa)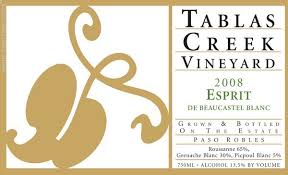 Counoise may be an obscure grape in the U.S., but it is a key element of many Châteauneuf-du-Pape wines from France. It has a deep purple-red color, and has a rich spicy character with flavors of anise, strawberries and blueberries. Counoise's moderate alcohol and tannins make it a good complement for a variety of food.
Dornfelder (Huber Cellars, Santa Rita Hills)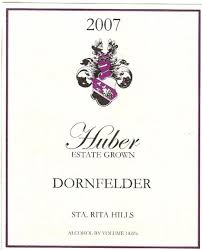 Dark in color with a complex aroma of spices, tart huckleberry, current, blackberry and plum Dornfelder offersa lingering, robust finish. As far as we know this is the only bottling in the U.S. "Friends visited us from Germany. Afterwards, five twigs arrived at out doorstep so we planted them next to our Chardonnay," Traudl Huber tells IntoWine.  We didn't know what they were. One of them died. Our first vintage was a disaster."
Fiano (Mastroserio Winery, Fair Play; Solis Winery, Gilroy)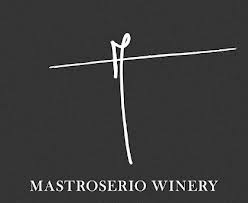 It takes an Italian to fully appreciate all the Italian varieties so when Masterosario opened their doors in the Fair Play region of El Dorado County Fiano was a variety that needed to be planted. Fiano is a white grape that dates back to Roman or even Greek times. Currently it's found in southern Italian regions including Campania and Sicily; and it is rarely found elsewhere in the world. The wine is bright, with flavors of pear, stone fruits, almond, and citrus and possesses a racy acidity. 
Greco (Nico Wines, Sonoma)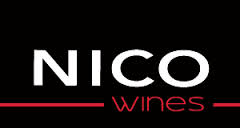 Originally from Greece, this golden skinned grape migrated over time to Italy most notably in Campania. Grecofeatures delicate citrus aromas of lemon and lime, a nutty almond note, a moderate acidity and is best consumed young for its bright fruit. These qualities make this wine the perfect accompaniment to oysters and other shellfish as well as summer salads. 
Grenache Blanc (Kinero, Paso Robles; Holly's Hill, El Dorado County)

Grenache Blanc is the fourth most widely planted white grape in France, producing rich wines with bright flavors of citrus and underlying herbs, and crisp acidity. It is also the most commonly planted grape on this list, specifically in the Central Coast region. Grenache Blanc, like Grenache Noir, is drought-resistant, vigorous, easy to graft and ripens early. 
Mission (Gypsy Canyon Winery, Santa Rita Hills; Deaver Vineyards, Shenandoah Valley)

The much maligned Mission grape was brought by the Spanish to the Americas. By all historical accounts it made thin, watery wine. The bright idea to make it palatable? Make a dessert wine out of it. Gypsy Canyon uses their three acres of authentic Mission grapes to produce a historic Angelica. A few wineries in Northern California make a port out of it and these versions are a great continuum of California's wine history, affording you the ability to actually drink truly old-vine wine. 
Negrette (Kenneth Volk Vineyards, Santa Maria, DeRose Vineyards, Hollister)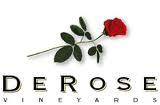 The direct translation of the word Negrette according to Ken Volk is "little black bitch." It's a challenge to produce and hypersensitive to bunch rot, "which makes this prissy vine a little black bitch to grow," says Volk. The Negrette grape is an extremely thin-skinned, small-berried, small-clustered variety that bears physiological similarities to Pinot Noir. 
Nero d'Avola (Broc Cellars, Berkeley)

This variety was first petitioned by Charito Winery in Mendocino and rightly so. Originally from Sicily, the WallStreet Journal calls it the next Malbec. Less tannic than other reds in its category, there is lots of plush red raspberry, cherry and spice, and it adapts to oak well, without losing its rich berry and slightly herbaceous core. Tough to find, but worth seeking out. 
Picpoul (Forlorn Hope, Napa; Broc Cellars, Berkeley)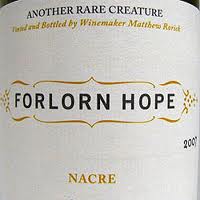 The name itself means "stinging" as the usual acidity in this grape is quite strong. It performs best in limestonerich soils. Picpoul maintains its bright acidity, but also develops an appealing tropical lushness, showing a rich nose of pear, pineapple and spice with buttery tropical flavors.
Pinotage (J Vineyards, Healdsburg; Loma Prieta Winery, Santa Cruz)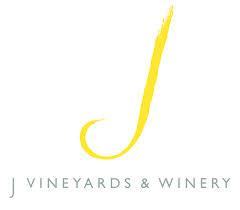 Long disparaged, and with many poor versions on the market, this South African hybrid can make a very compelling, unique wine. Pinotage is a cross between Pinot Noir and Cinsault. There are only about 50 acres planted in all of California. Typically you'll find the quintessential banana-ish flavors, lots of ripe red fruit with mild tannins and a medium acidity. 
Refosco (Rosa d'Oro, Kelseyville; Bianchi Winery, Paso Robles)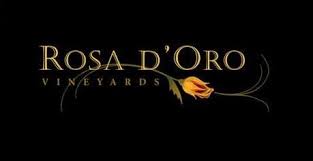 Native to the Friuli in Northeastern Italy, the unique Refosco grape produces a rich, dark wine that is full bodiedwith deep plum flavors and a round texture underscored by notes of earth and licorice. Grown in warmer California climates it is textured with soft acid yet full of dark flavor and subtle pepper and spice with a lingering finish.
Ribolla Gialla (Ryme, Forestville)

Its home is Italy but in California this bright, clean vibrant white wine is a counterpoint to oaky Chardonnays.Honey golden in color with fleeting and haunting aromatics of pineapple, mild baked apple and a noticeable acidity, Ribolla Gialla is simple, understated and a perfect mild food wine. 
Sylvaner (Rancho Sisquoc, Santa Maria Valley)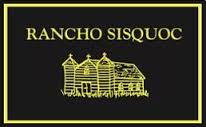 One of Santa Maria Valley's oldest wineries, Rancho Sisquoc still grows this grape, though in its homeland of Germany and Austria it has been all but ripped out or used as a mere blending grape. Typically Sylvaner has a muted flavor profile but offers faint citrus notes, a hint of honey and some acidity depending on soil, and this underachiever is invariably best within the first couple of years after vintage. 
Tanat (Akin Estates, Lodi; Tablas Creek, Paso Robles)

Uruguay's signature grape has long been used in the U.S. as a blender. Typically Tannat is all dark fruit lackingtypical bright fruit, but has medium to heavy tannins, dark blackberry, plum and pomegranate flavors and cries out for game and roasted meats. It's intense without being cumbersome. 
Teroldego (Urban Legend Cellars, Berkeley)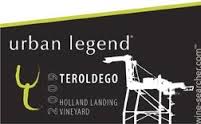 Esoteric and obscure, this Italian variety offers rich blackberry flavors, figs and cracked black pepper and usually a whisper of minerality. There are plenty of tannins but overall this tends to be a smooth and supple wine, nothing complex but can age well and is mild enough with food pairings.
Trousseau (Arnot Roberts, Healdburg; Wind Gap, Sebastopol)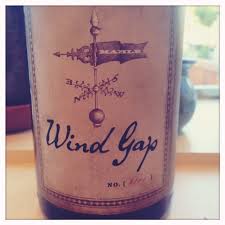 Plantings in California date back to the 1860s and this red grape thrives on warms days and cool nights. It leans towards pale and light-bodied, often surprisingly intense with firm tannins. It's also floral-scented, with a refreshing bitterness and an underlying minerality. Wind Gap makes a Trousseau Gris so you can get both red and white. 
Valdiguie (J. Lohr, Paso Robles; Broc Cellars, Berkeley)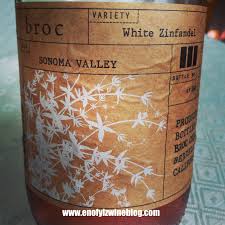 Jeff Myer, winemaker at J. Lohr once described to me that Valdiguie was like "red wine ontraining wheels." It used to be known as Napa Gamay in the U.S. but this was a misidentification. This light, bright simple wine from southern France typically is low in alcohol with simple red fruits, more similar to Beaujolais.